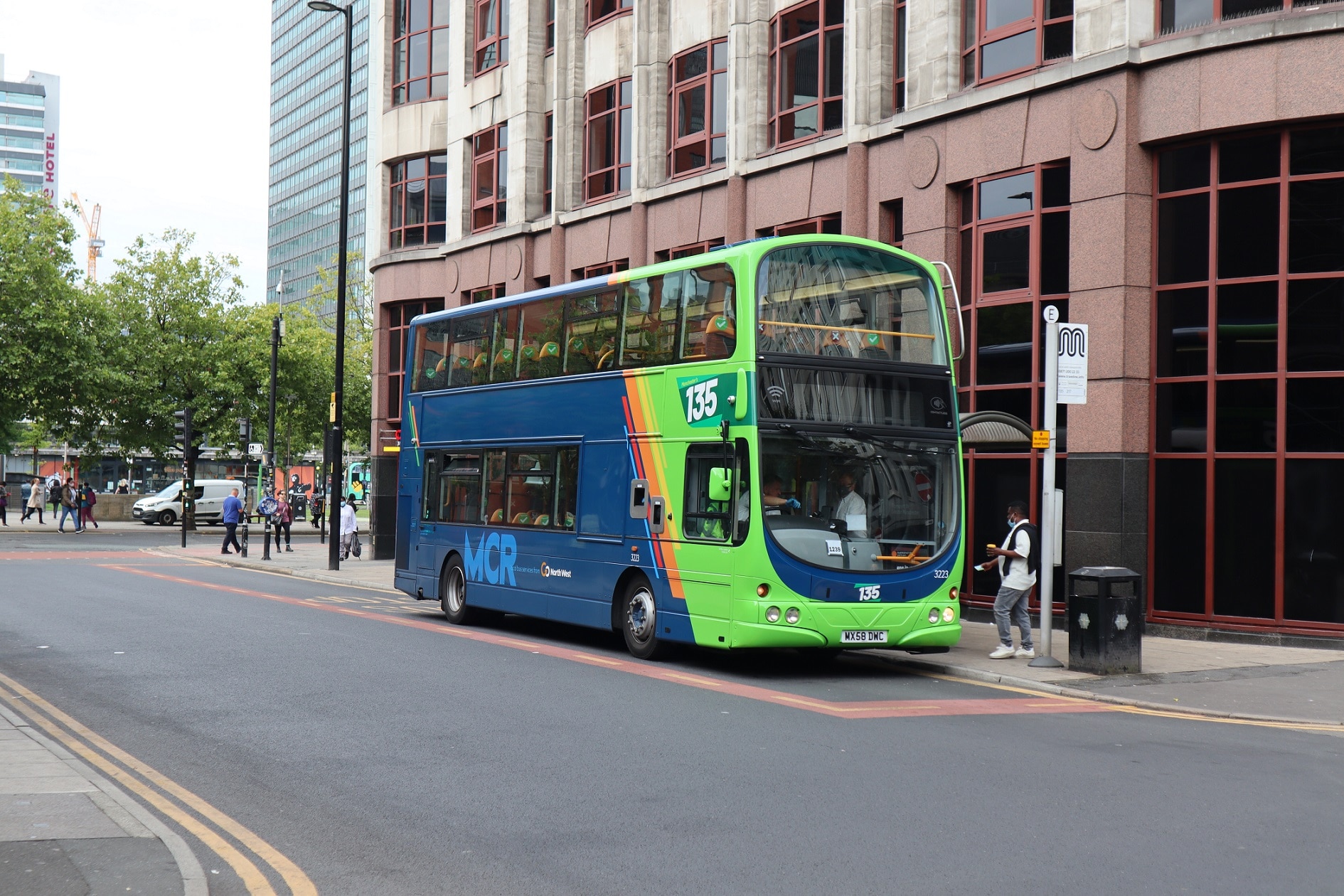 Interest levels among prospective operators of the forthcoming regulated bus network in Greater Manchester have already been "extremely strong," the Greater Manchester Combined Authority (GMCA) has said. 
That proclamation came against a backdrop of Mayor Andy Burnham announcing on 14 March that fare capping under a franchised model in the conurbation will see single passenger journeys limited to £2 for adults and £1 for children. Where multiple buses are used, that approach will enable a break of up to one hour between one journey ending and another starting. 
Mr Burnham says such capping will remove bus passengers' need "to spend as much as £4 on a single trip" under the deregulated regime.The capping approach will see a phased introduction as franchising is rolled out before ultimately covering the whole city region.

Announcement of further plans for re-regulation of buses in Greater Manchester has been able to proceed after Judicial Review claims by Rotala and Stagecoach were thrown out by the High Court earlier in March. The Court found that GMCA has followed all processes around re-regulation correctly, although Rotala has indicated that it is likely to appeal the decision. 
GMCA will shortly move to the next stage of franchising with the issue of "invitations to negotiate" to prospective operators of regulated services. Interest has already been received from what GMCA describes as "a range of organisations from local SMEs through to large bus operators with operational experience throughout the UK, including London, and in some cases internationally." 
Among those businesses to earlier have indicated their support for franchising in Manchester are Abellio, Keolis, RATP Dev, Transdev Blazefield and municipally-owned Warrington's Own Buses. Incumbent First Bus, like Rotala and Stagecoach, strongly opposes re-regulation but it has not sought Judicial Review of any part of the process.

It remains the case that regulated bus services in Greater Manchester will first be introduced in Bolton and Wigan and parts of Salford and West Manchester. That is expected to happen from autumn 2023, representing a slippage from the initial date for those areas of early 2023. Bury, Oldham, Rochdale and other areas of North Manchester are set to follow in spring 2024. 
Stockport, Trafford, Tameside, South Manchester and remaining parts of Salford will have their buses re-regulated "by the end of 2024," GMCA says. That is an acceleration from the earlier timetable, which would have seen completion of the franchising roll-out by the end of 2025. 
Overhaul of Greater Manchester's buses forms a central part of the Bee Network vision. Delivery of that will be overseen by former Transport for London Managing Director of Customers, Communication and Technology Vernon Everitt, who has been appointed Transport Commissioner by Mr Burnham. 
Subject to agreement with the government, Bee Network plans involving buses will be supported by £438m of initial investment over five years. That money is slated to include: 
£205m for new zero-emission buses and associated infrastructure

 

£202m for improved services via new bus lanes, corridors and junctions

 

£30m to improve passenger information, fares and ticketing.