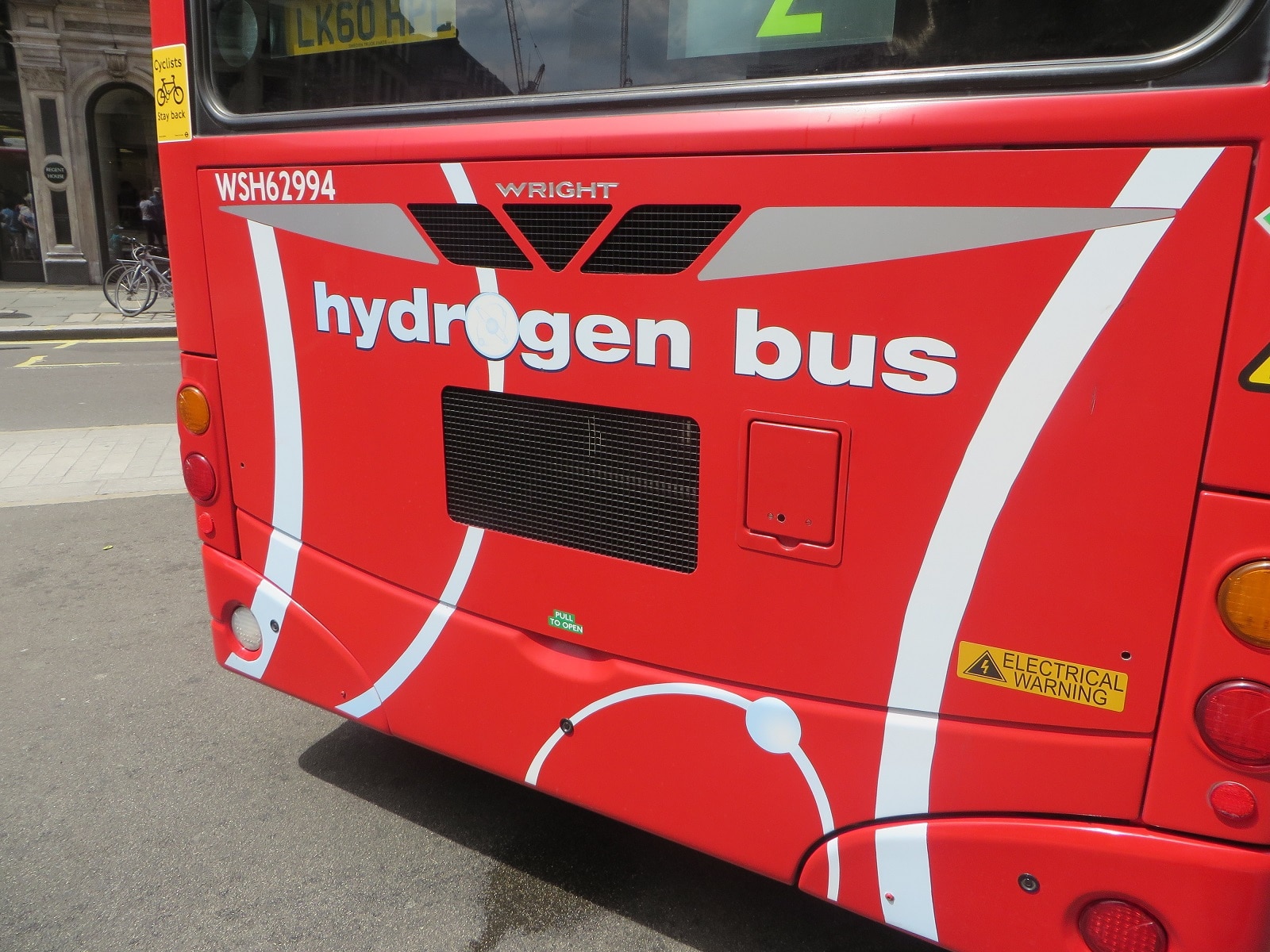 There will be a Hydrogen Bus Town scheme, Secretary of State for Transport Grant Shapps told the Transport Committee on 24 June.
Mr Shapps says that Hydrogen Bus Town plans will act as a follow-up to the All Electric Bus Town project. 19 expressions of interest for the latter have been received. A full announcement on the Hydrogen Bus Town will be made in due course, but it will act as an "experiment" for the technology.
He did not reveal how much money will be allocated to the Hydrogen Bus Town plan. The All Electric Bus Town project in England is worth up to £50m, with that money going to one or more towns or cities. Applications have been made by local authorities.
The All-Party Parliamentary Group on Hydrogen wrote to Mr Shapps in May asking him to make the same sum available for a scheme involving hydrogen fuel cell-electric buses. "We have talked quite a lot about [battery-]electric but I am keen that we push hydrogen," he told the Transport Committee.
One concern around the wider take-up of hydrogen that must be overcome is how it is created. "At the moment very little of our hydrogen is produced in an entirely green fashion," adds Mr Shapps. How it is distributed would also need to be addressed.
Mr Shapps adds that £3bn remains to be allocated of the £5bn pot that was given to buses, cycling and walking in England by Prime Minister Boris Johnson in February. He says that the government is technology agnostic. "Our ambition is not to get to electric buses. It is to get to clean buses."
Jo Bamford, Executive Chairman of Ryse Hydrogen and owner of Wrightbus, earlier this year presented a plan to ministers that would see 3,000 hydrogen fuel cell-electric buses in service in the UK by 2024. All would be powered by 'green' hydrogen under those proposals.
Mr Bamford says he is "delighted" by Mr Shapps' comments to the Transport Committee.  "We believe that this will be a brilliant showcase of the vital role that zero-emission hydrogen buses – all of which can be produced and manufactured in the UK – can play in improving air quality.
"The Secretary of State's leadership and support can kick the hydrogen economy into full swing. We stand ready to work with authorities looking to become the first Hydrogen Bus Town."