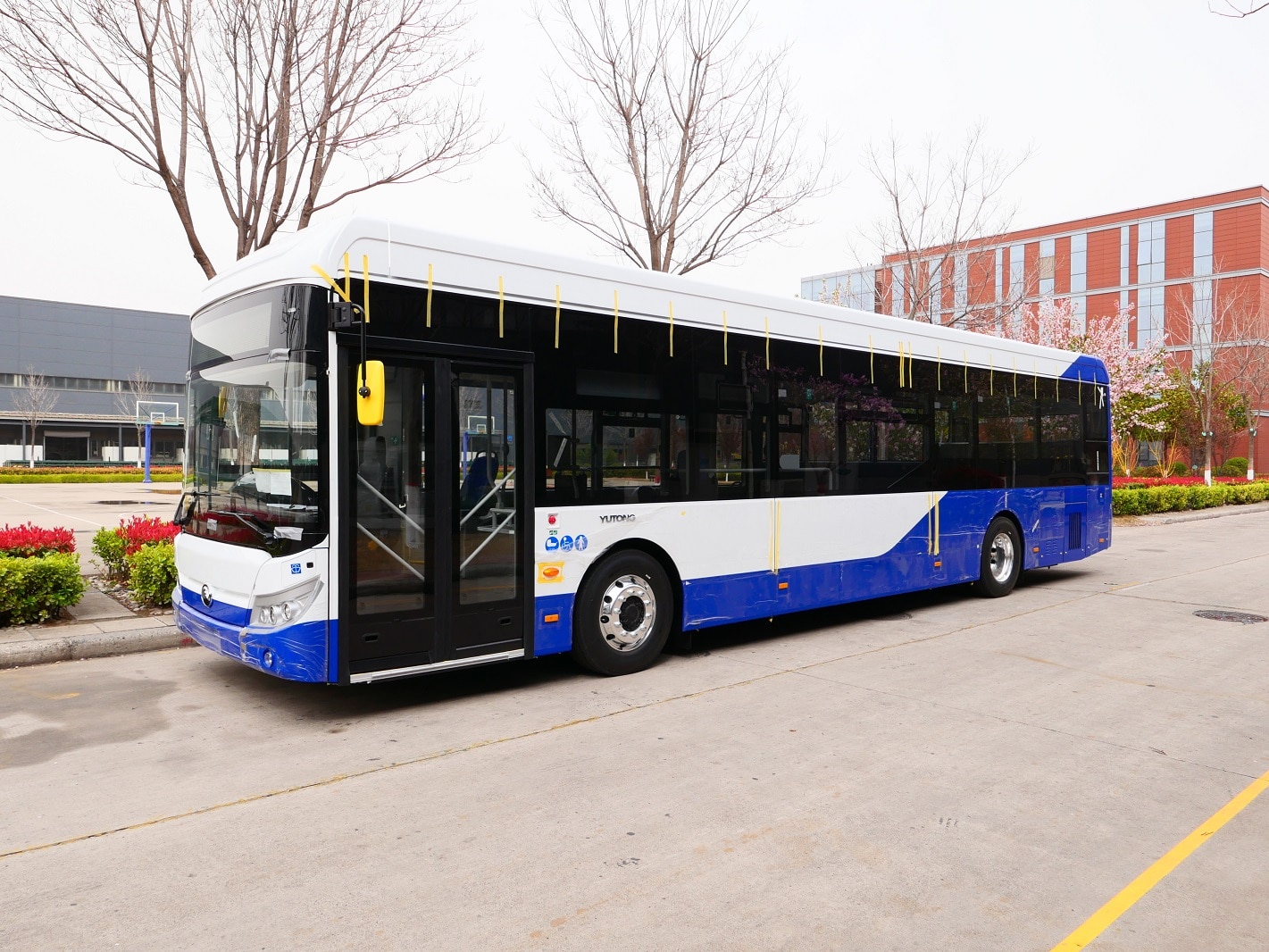 Transport Scotland has awarded £40.5m to winners of the second round of the Scottish Ultra-Low Emission Bus Scheme (SULEBS2). It will see 215 battery-electric vehicles enter service in Scotland.
The largest beneficiary is First Glasgow. It will receive £24.3m towards 35 BYD ADL Enviro200EV single-deckers and 91 BYD ADL Enviro400EV double-deckers. When combined with two existing Enviro200EVs and 22 that are being funded through SULEBS1, the latest order will take First Glasgow's zero-emission fleet to 150.
The operator says that they will all run from Caledonia depot. Plans for electricity supply upgrades there are being future proofed to enable 100% conversion of Caledonia to battery-electric operation once double-deck EVs offer a long enough range for all duties.
Ember, McGill's and Stagecoach also among SULEBS2 winners
McGill's Buses has been awarded £6.0m towards a further 33 Yutong E12s, while Stagecoach Bluebird will receive £4.1m for 22 Enviro400EVs. Stagecoach West Scotland will gain £2.7m for 15 Enviro200EVs and Stagecoach East Scotland has been granted £2.2m for nine Enviro200EVs.
Ember Core is to receive £1.3m towards six Yutong TCe12s and four Arrival buses. The services that those vehicles will be used on are largely still to be determined, but Ember Co-Founder Keith Bradbury has confirmed that one of its new routes will run between Edinburgh and Fort William. Ember also expects to trial an Arrival demonstrator before its own buses arrive.
All winning SULEBS2 bids announced so far include an element towards infrastructure. Transport Scotland initially allocated £25m to SULEBS2, but it says that a further £15m was added to meet demand.
First: SULEBS2 work in Glasgow represents 'valuable lessons'
First Glasgow was quick to note that alongside the money from SULEBS2, it will invest £35.6m in the 126-bus order. First adds that the work it has done in collaboration with local authorities to transition towards greener vehicles in Glasgow represents "valuable lessons" that the group will take into its operations in England to implement goals outlined in the National Bus Strategy there.
McGill's Buses' success in SULEBS2 takes to 55 the number of Yutong E12s it has on order. The first of those vehicles (pictured) is expected to be shipped soon. A solitary Enviro200EV is also being funded via the first round. SULEBS1 has additionally provided funding towards an order for 12 Enviro400EVs for McGill's Xplore Dundee fleet.
Info and ideas pack from Bus Decarbonisation Taskforce
In parallel with the SULEBS2 announcement, the Scottish Government has published a new information and ideas pack that shows how the bus and finance sectors are innovating to speed up the transition to net-zero. It is the first report from the Bus Decarbonisation Taskforce, which brings together senior leaders from the bus, energy and finance sectors to co-design a pathway to a fully decarbonised bus fleet.
The information pack identifies new routes for financing green buses that can build on government support and bring about faster fleet transformation, says Transport Scotland.