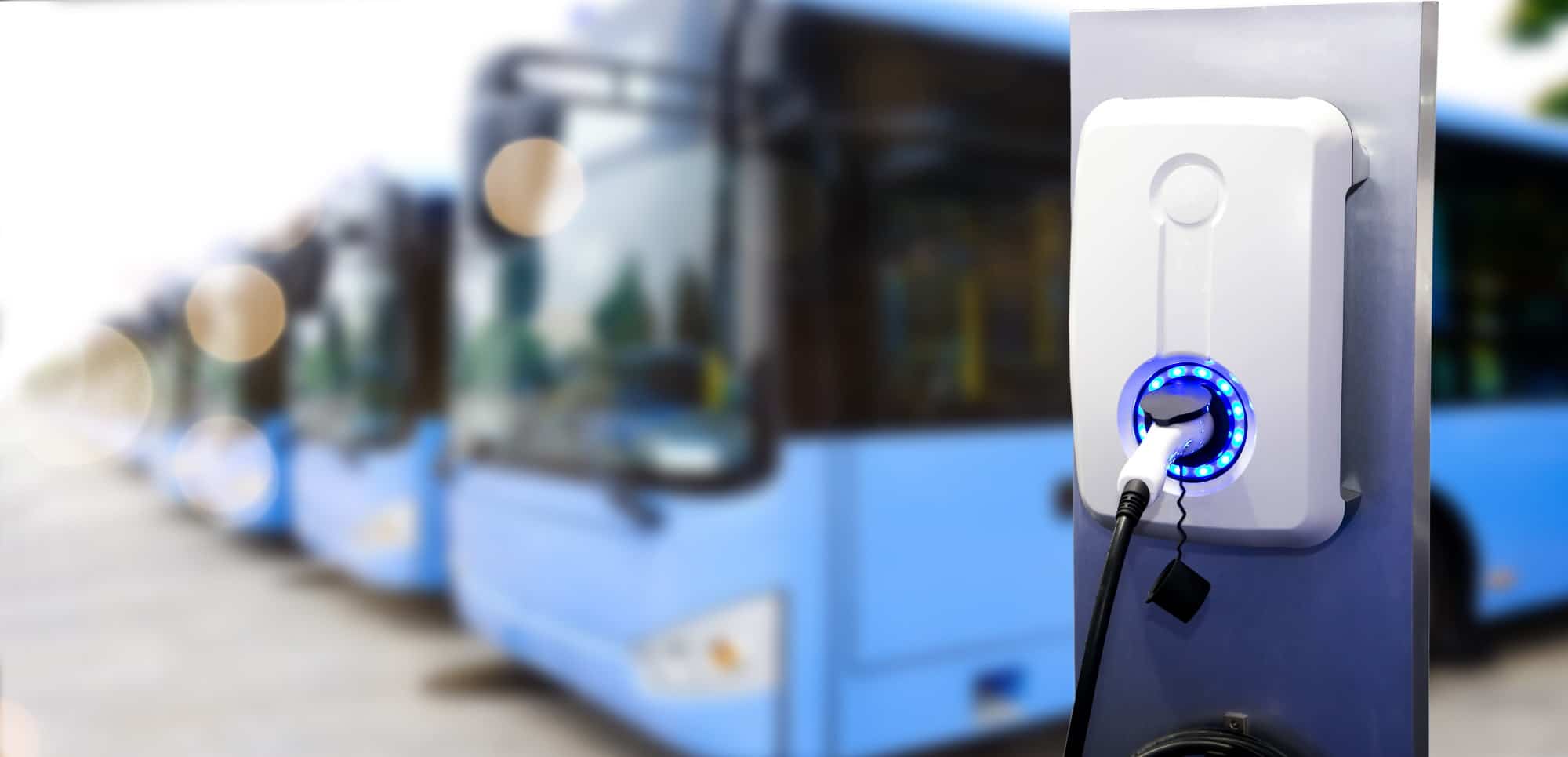 Focus on depot electrification is spreading across all regions of the UK, and ESP Utilities Group says it can deliver the best value for solutions in that sphere
Converting infrastructure to support the transition from one form of propulsion to another requires good planning and expertise.
As the climate crisis and regulations drive the electrification of vehicles and depots, landlords and operators are looking to suppliers that will install and maintain systems to support future fleet operations.
Enter ESP Utilities, an independent distribution network operator (IDNO) with around 850,000 connections to its name. The company owns and operates (adopts) gas and electricity networks and provides a route to grid connections outside of incumbent distribution network operators (DNOs) for both domestic and commercial applications.
It began supporting bus operators two years ago, assisting Stagecoach with a number of electrical power upgrades in its London garages. With a strategic focus on e-mobility, the company says it can help operators get connected quicker, more reliably, and at an overall lower cost than alternatives.
A changing industry
ESP is equipped to deal with the challenges faced by bus operators and depots. "We have tried to understand the pain points for operators as they seek to electrify, and have developed a comprehensive menu of options to deliver the right overall charging solution," says ESP Utilities CEO Kevin O'Connor. "We are starting to see the focus spread across the regions, so no longer just the garages of London. ESP is working on projects from London, through the Midlands and into Scotland. Capital expenditure and operating expenses are often a big constraint and concern for bus operators throughout the UK, having to invest in the full electrification of their fleet."
To simplify the process of building a connection, ESP handles everything from offering the customer introductions to quality and vetted independent connection provider (ICP) partners (an accredited company that carries out work on behalf of ESP) to full project management – which includes management of the DNO process and grid connection applications, and procurement of contractors (itself based on a customer's own procurement requirements, geographic location and accreditations)
Finance solutions are also part of the package – which ESP says can reduce both capital expenditure and operating expenses. Legal and lands rights processes are also offered – which can save substantial time, enough to the extent that those questions can be answered before an ICP has even been awarded the project: "Our flexibility towards the asset adoption, paired with a value engineering approach, can deliver considerable financial and space savings to the project," adds Kevin. "We would always expect our ICP partners to deliver a project faster and more cost effectively than a DNO."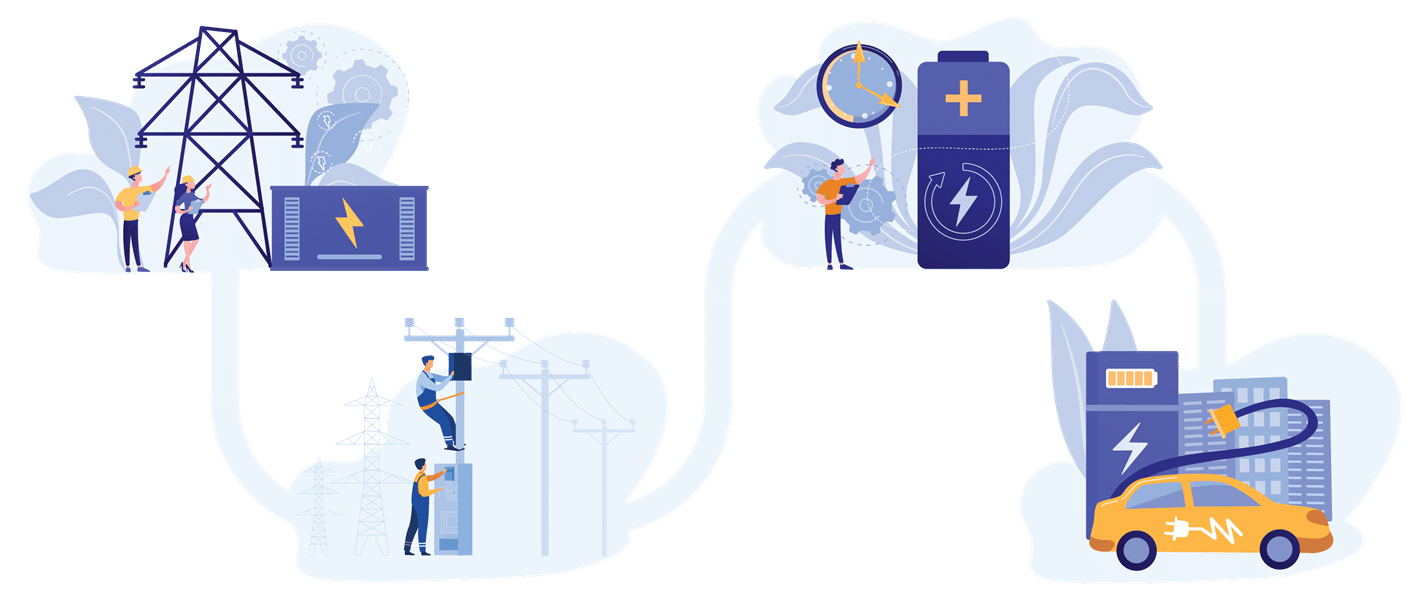 ESP can begin the legal process on a project as soon as it is appointed as the IDNO. Its in-house legal team supports all connections and can work with landlords, operators and any other relevant agencies to agree legal terms and land rights – such as easements and wayleaves – at the earliest opportunity. "The legal process is one of the single biggest delays in any project, and resolving it at an early stage provides a real benefit in terms of reducing the overall timescale for delivery," explains Kevin.
When it comes to capacity, the operator decides what is needed – dictated by the prediction of buses and chargers that it expects to run from a depot or garage – and ESP applies for this capacity through the local DNO. The DNO in turn provides an expectation of the location of this connection and the cost of any reinforcement to the grid.
Significantly, ESP is one of the few IDNOs which operators as a business independent of construction. Not having its own construction arm brings advantages of independence and means ESP can bring pre-vetted ICPs to bid for the connection work to be carried out. That ensures the best value for the end-user. "Our reach and volume ensures that ICP performance is maintained at an optimum level, and that projects are delivered on time and in budget," Kevin adds.
ESP then invests for the long term in the operation and maintenance of its networks and faces identical regulatory requirements from the Office of Gas and Electricity Markets as incumbent DNOs face. "While safety and security of supply is paramount, we can be far more flexible in our approach, offering the end user the benefit of our experience and a value engineering approach at every stage of the project," adds Kevin.
It can take between 25 to 35 days for a connection to be made, depending on the voltage. High voltage connections require a new substation to be installed, and ESP's support team manages this process to avoid delays. Depending on the location of the connection, the full project typically takes around 30 weeks.
When the point of connection is received from the DNO, ESP builds a full scope for the project which is delivered to a selection of ICPs. Those ICPs then provide competitive bids in order to deliver the project. When all quotes are in, ESP arranges interviews between the customer and the best candidates to discuss each ICP's approach in detail.
To date, ESP has brought a total of around 30mVA of power to bus garages across the UK. Each site has so far required 2-6mVA of additional power, and each has had at least one substation. It is currently delivering on several sites for Stagecoach, Arriva and Abellio – including the latter's Walworth depot, which has provided a map to future electrification across its other depots.
"ESP provided comfort with our grid connection process along with its accelerated programme support," says Managing Director of Abellio London Tony Wilson. "As a result, we are in a strong position with grid capacity at our Walworth depot and have the ability to ramp this up as required when further routes are electrified.
"ESP provided a robust procurement process to ensure that delivery of offsite civil and substation works were on time and in budget. Alongside the land rights process being simplified through ESP, having the ability to support and make decisions regarding the legal processes and land rights to suit all adopting stakeholders and having the ESP team on board has allowed us to look strategically at our depots and map out a path to electrification of them moving forward."
Trusted partner
As the need for zero-emission bus fleets increases, ESP is happy to offer support to operators and landlords as early as possible in their journey towards electrification. "We are much more than a service provider," Kevin says. "our aim is to be a trusted partner in what is a complex journey for operators."
ESP's end-to-end support, its expertise and flexible approach to engineering and design, coupled with financial solutions and legal processes, are all working in harmony to make that journey easier.