With a growing number of bus operators getting experience of operating electric vehicles under their belts, what lessons are being learnt? We asked a selection of operators for their views
It comes as no surprise to learn that at the heart of any electric vehicle (EV) scheme is the power supply. One operator that thought it was on the right road to EV conversion was Cardiff Bus. In January this year, the company replaced almost a quarter of its fleet with 36 Yutong E12s.
"We were fortunate that our main depot already had an electricity substation built into the side of it," says Commercial Director, Gareth Stevens. "But part way through the process our DNO (Distribution Network Operator), Western Power, told us that it wouldn't be enough for what we needed, so we had to have a new one built. That required additional planning to ensure we didn't disrupt a working depot. In planning the infrastructure layout we decided to have 36 chargers lined up in six rows rather than being attached to a wall. That allows us to charge the entire EV fleet together."
In Glasgow, First Bus' Caledonia depot is the UK's biggest EV charging station with 160 smart chargers currently servicing a current fleet of 98 BYD/ADL Enviro 200EV and 400EV buses.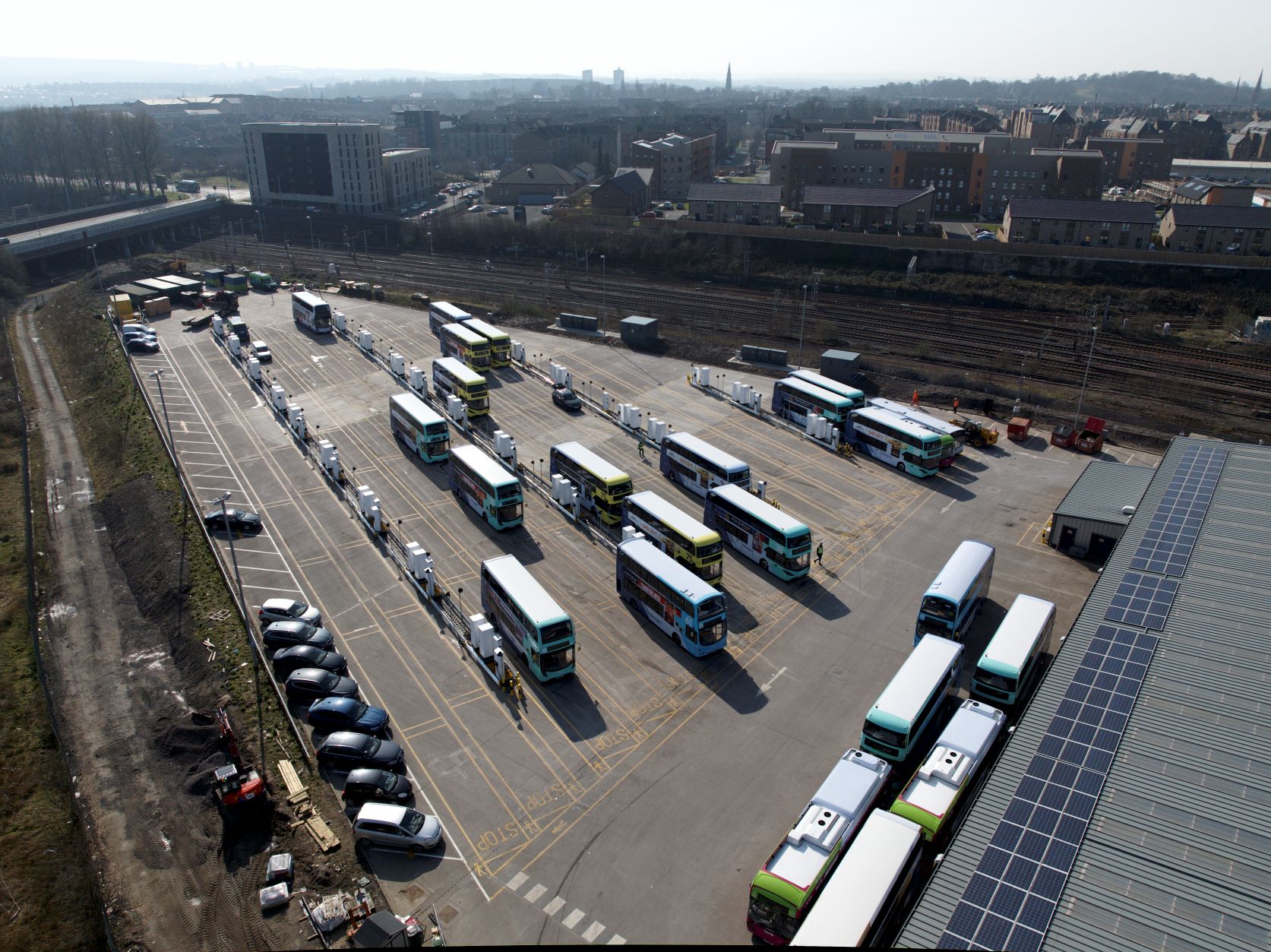 The size of the programme has meant that in addition to working with its infrastructure partner Heliox, and its DNO, Scottish Power Energy Networks, First Glasgow has Hitachi co-ordinating the technical elements.
"The size of our installation has presented a number of unique challenges," says Gary West, Engineering Director for First Bus in Scotland. "But having Hitachi on board has really helped. We've introduced smart charging software that enables us to identify just what amount of charge a bus needs based on its schedule for the next day. The software also spreads charging activity, helping to reduce demands on the power supply."
Electrical supply delays
On 27 June, Leicester-based Centrebus started operating four Yutong E12 single-deckers on the city's 'Hospital Hopper' service.  The service operates under contract to University Hospitals of Leicester NHS Trust (UHL). The move to EVs is a key element of the Leicester Buses Enhanced Partnership and forms part of Leicester City Council's new 'Greenlines' electric bus project.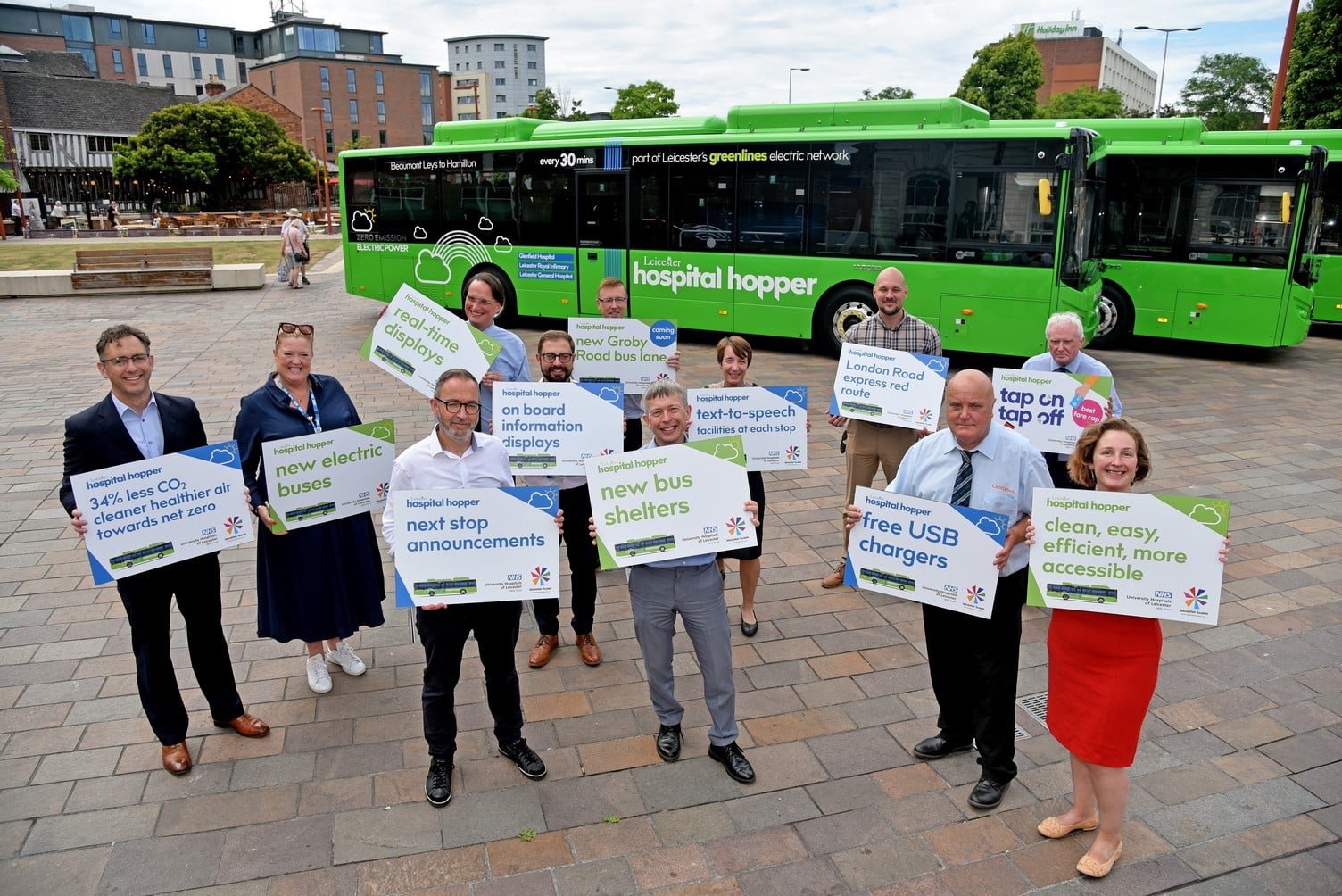 "For us, the most important element of all of this is the relationship we have with the city council and UHL," says Centrebus Director, Dave Brookes. "I want to name check Andy Gibbons from the city council and Ruth Ward from UHL. Their support and involvement has been crucial."
Dave explains that Centrebus needed a transformer to be installed to increase the power supply to its Leicester depot.
"We found the positioning of the transformer became a sticking point between the DNO (Western Power) and our landlord. We had to change the location twice to satisfy both parties. The legal implications caused delays and everything took longer than we expected. On a positive note, the relationship with our infrastructure partner Zenobe has been excellent. We set up a site office for its team within our depot building. Seeing the guys each day in the depot meant there was constant dialogue between us so we all knew what was happening from one day to the next."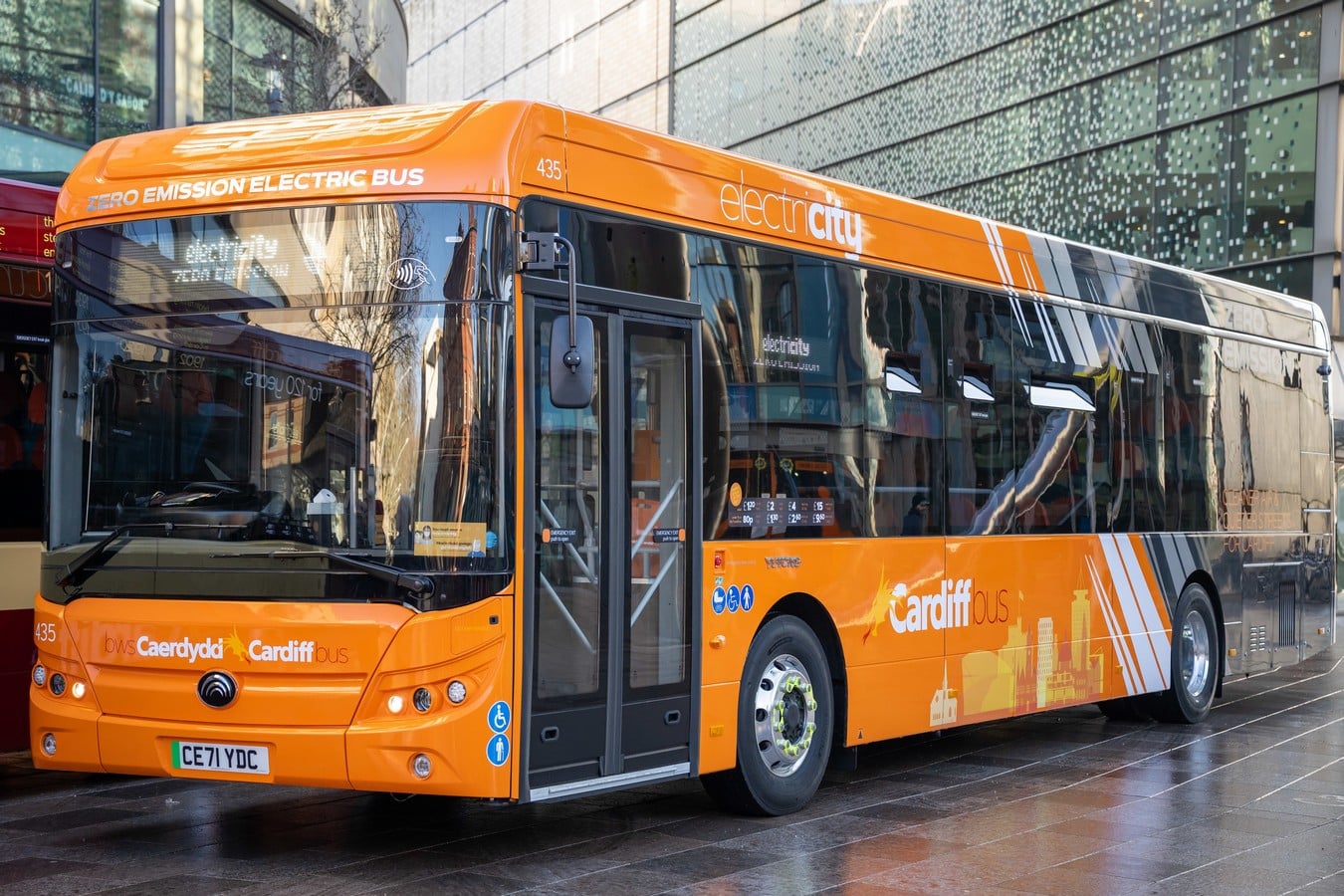 Training for engineers
All three operators have chosen to train all their engineering staff.
"Our staff are our future so from the start we recognised the importance of them understanding and buying-in to what we're doing," says David Conway, Service Delivery Director with Cardiff Bus. "Yutong supplier Pelican Bus and Coach supplied the training, focusing on where we're up to with the implementation."
Training at Centrebus was less intensive than first envisaged with the focus being on safety.
In Glasgow, Gary West says staff have embraced the change.
"We're building up their competencies," he says. "Our aim is to have different levels of competencies, right up to Master Technician."
Gary explains that some Glasgow routes were 'ready' for EVs.
"Based on range and running boards we were able to identify which routes were ready to be converted. Decisions are still to be made about what we do with longer routes where the requirement exceeds the current range of an EV."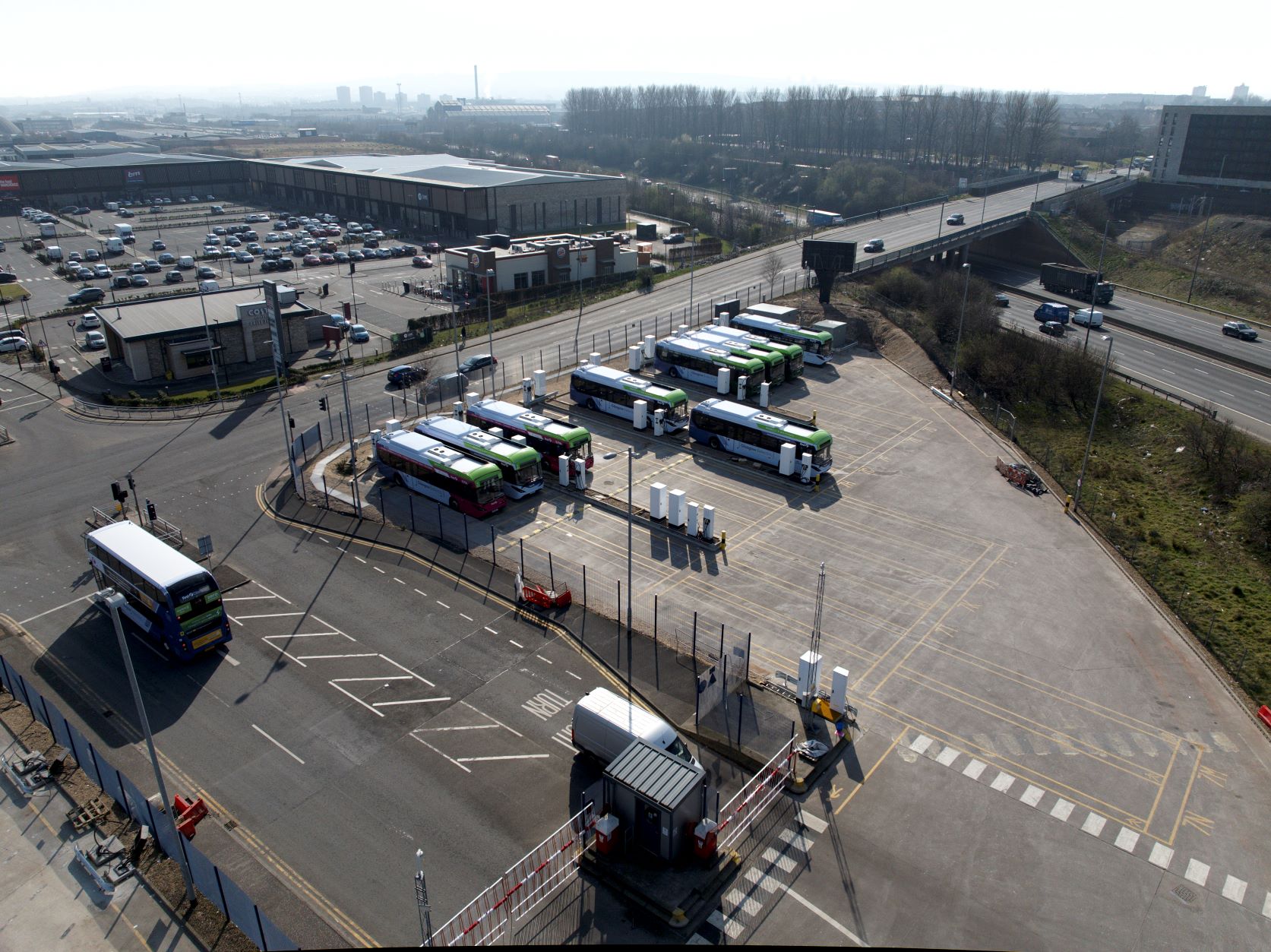 In Cardiff, David Conway is pleased with the range of the Yutongs. "They've been well received by drivers," he says. "This project is very much a step change for Cardiff Bus."
For Centrebus, six, smaller Yutong E10s are due later this year for use on an orbital route in Leicester, a route where the mileage will be at the top end of the Yutong range.
"We will need to learn whether we can keep these buses out all day," says Dave Brookes.
Gareth Stevens at Cardiff Bus sums up the key lessons for operators considering EV implementation.
"Prepare well and get your partners picked for vehicle, infrastructure and power," he says. "Then make sure everyone talks with each other. That's a crucial element. It worked for us and it's been a successful implementation."