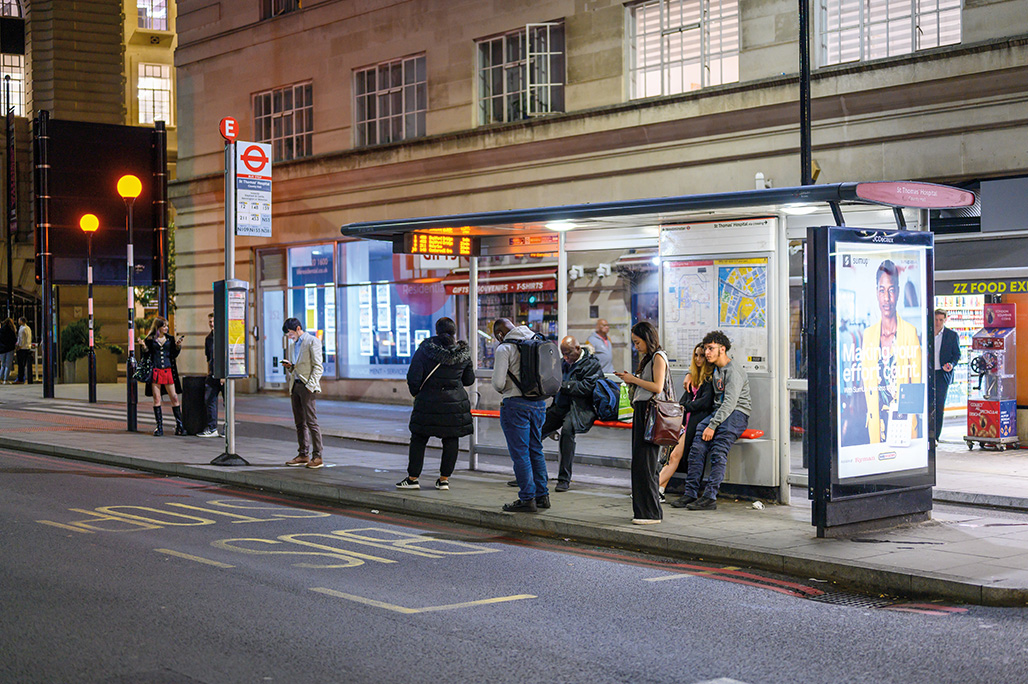 With Bus Open Data Service now well-established, we look at the next steps

for the industry

in using data to make b

us travel more attractive.
The old adage about waiting ages for a bus and then two coming along at once is not the best advert for the industry. Thankfully, it's an expression that is based less on current reality than on tradition now that technology enables us to see most buses' locations and ETAs in real time. 
Bus Open Data Service (BODS) became a world-first in 2020. Operators have since been required to supply timetable, fare and real-time bus location data in a standardised format. This year, the Department for Transport (DfT) launched its Transport Data Strategy (TDS) to take data-sharing across all modes of transport to the next level.   
The TDS represents the government's drive to make it easier for operators, their agents and local authorities to upload data and for app and website developers to find the data they need to make transport information more readily available to passengers. 
Bus usability relies on much more than the timetable, fares and live times that BODS enabled. Further, it's more than just how crowded the bus is or how accessible the bus stop is. Part of the goal of the TDS is to make other means of public transport more user-friendly and, if more people leave their cars at home, they will be more likely to use a bus. More information on where to hire e-scooters or other forms of micromobility or better data on train services will ultimately benefit bus. 
The TDS states that "data is now the driving force of the world's modern economies" and highlights that the transport sector can learn much from other industries. 
Traveline was among those consulted by DfT in producing the TDS. This partnership of local authorities, passenger groups and transport companies publishes freely available data for bus, light rail, tram, heritage rail, ferry and some express coach services. Google Maps is among the apps which uses its dataset to deliver bus timetable information. 
Good news for app developers
Traveline Chief Executive Julie Williams says the TDS is an important step forward. "What is starts to do for the first time is look at all modes. Typically, when people use mobility-as-a-service apps, they don't just want to know about the bus; they want to know about the train, the micromobility, they want to know whether they can park or charge their vehicle. It's difficult for app developers to find all that online at the moment. There's a lot of really good data, but it's quite difficult to discover." 
With the TDS has come the launch of "Find Transport Data (FTD)", which is designed to bring masses of data together in one place — for example, the number of cyclists killed on roads, transport use during the pandemic or the national public transport access nodes data set. Even information not directly relevant to our industry can make life simpler for would-be app developers to make bus use more attractive. Julie adds: "We can publish the PlusBus and the Traveline data sets in one place and that's a first, so we hope the FTD service will allow open data developers to discover everything in one place and not have to do tonnes of desk research to find what they want." 
Liv Walker, Vice President of Operations at US transit company Via, which this year acquired the popular Citymapper app, agrees. The app, which has a claimed 50 million users globally, covers 90% of all public transport across the UK, according to its website. 
Liv says the UK has always been good at providing data compared to other countries but initiatives like the TDS will help further. She says: "There are cities where we're across 10-15 different websites because we've got so many different sources to use, so there is some benefit to centralising things so there's a kind of portal."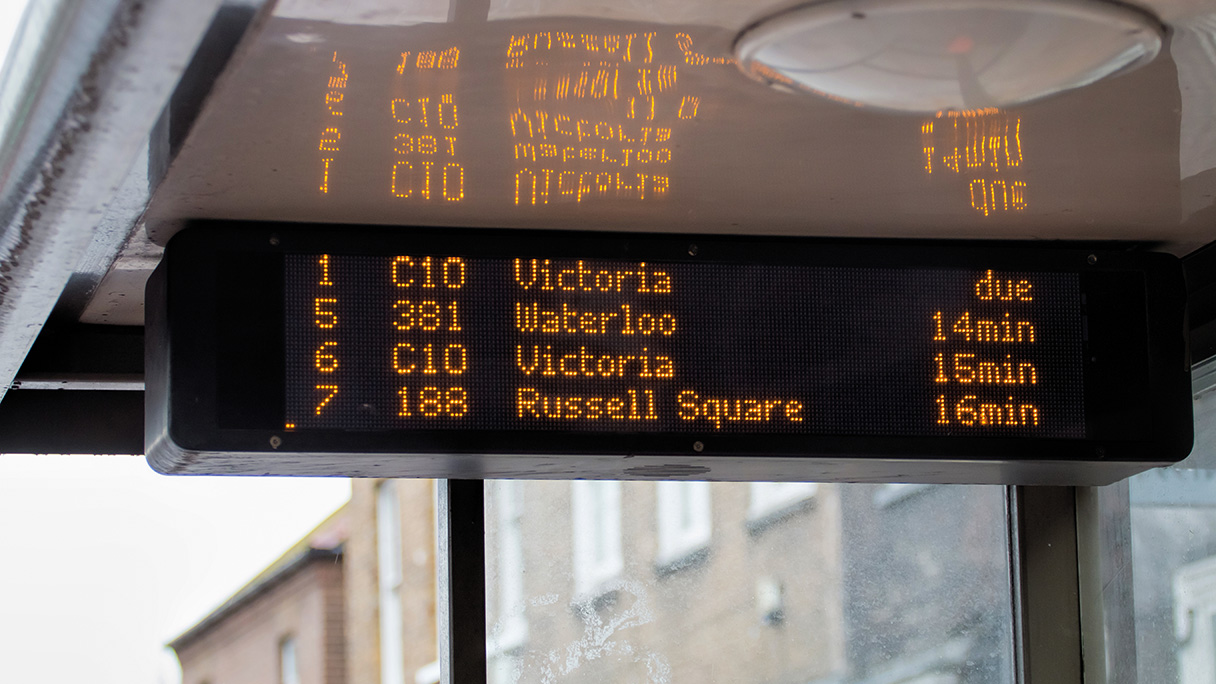 The challenges with BODS
Traveline currently uses data primarily from local transport agencies rather than BODS, which it says isn't yet comprehensive enough, although it supports BODS as the "DfT vision for it to be the single source of the truth for open data for in-scope services". According to a Traveline position statement released in March 2023, timetable data is not yet in a consistent format across all operators or in the format required and, at the time of publication of that document, around 1,000 in-scope services were missing from BODS. Meanwhile, timetable and route changes can leave the data out of date. Traveline recognises that improvements to guidance on BODS which are due over the next 12 months could help rectify the above issues. 
Liv describes transport data as "messy by nature". She is keen that efforts to standardise data don't lead to a loss of "granularity". She adds: "By standardising formats, you're bound to lose some detail around operators that might be slightly different and their fields are different." 
Julie recognises the challenges particularly for smaller operators in complying with BODS. "There is a challenge because, for the much smaller operators who are owner-drivers, it's a different skillset. It's difficult to understand the technical stuff if you drive a bus and you're not technical. 
"DfT is looking at introducing a new tool to produce the data that is much easier to use and provides much more functionality. So, if it doesn't have the funds for another big supplier contract, it could use this tool for free. I understand that's in the BODS plans for this year." 
Improving data literacy and providing targeted support to improve skills in this area is one of the targets of the TDS.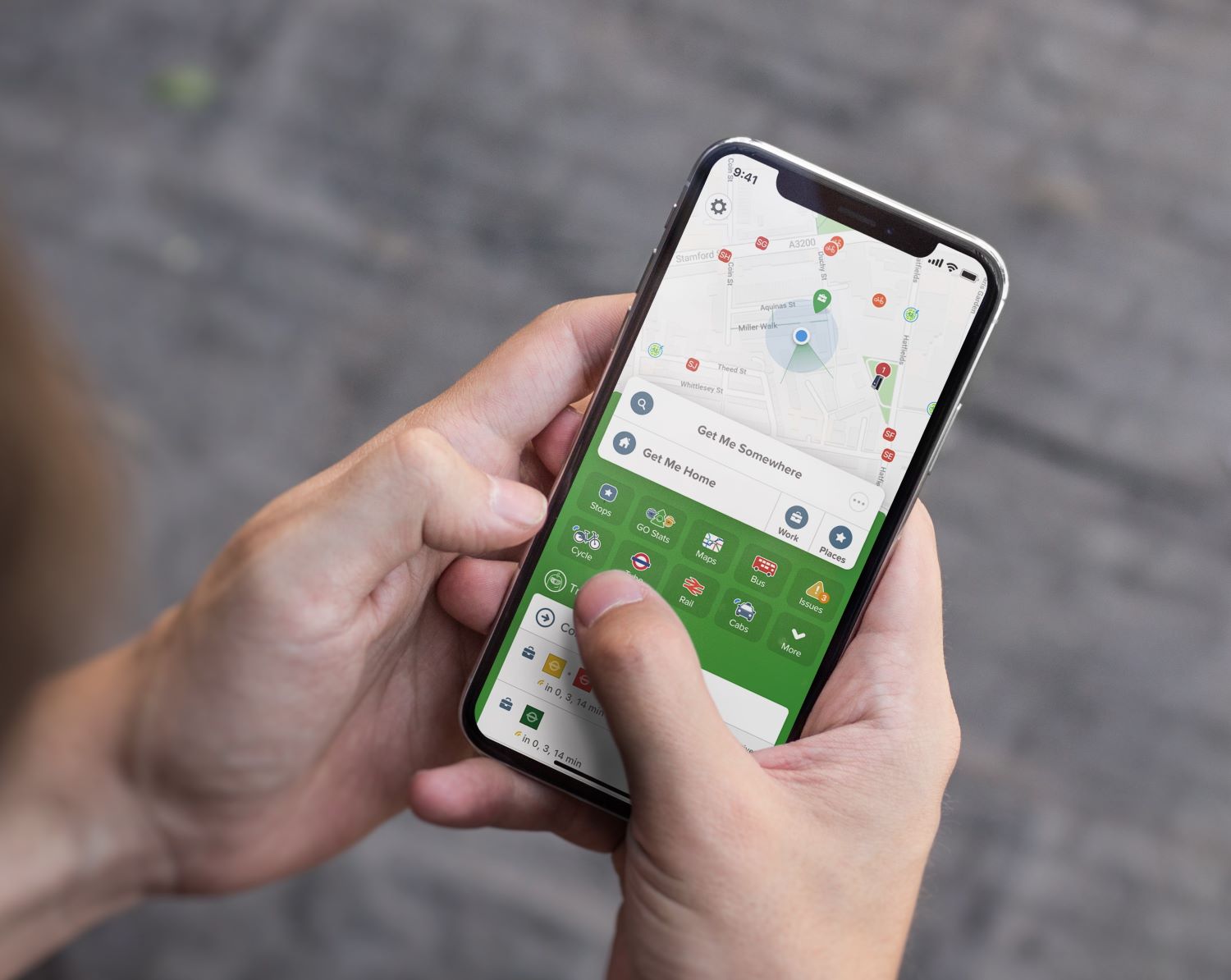 The way forward
When it comes to the developments likely to boost the passenger experience in the future, more "dynamic" information is the key, according to Liv. 
Real-time location information is currently published for 70-80% of bus services by Traveline and about 1,300 services provide occupancy data, showing scope for improvement beyond just publishing timetable information. 
Liv says: "The dynamic information is really what changes a passenger's journey —for example, if the bus is late or is rerouting because of roadworks, that's what materially affects people's day. It's something we've tried to encourage at a local authority level and stressed centrally with the government that is critically important." 
Julie adds that integrating fare information, especially thanks to the recently introduced NeTEx standard, is another future enhancement. PlusBus prices and zone information could be two things we see included more in future. 
Traveline announced in March that it now has the technical ability to import data from BODS and combine it with its usual LTA sources to provide more thorough and accurate information. It is in the process of rolling this out after fine-tuning. 
While there are clearly advancements to be made, Julie stresses the industry is going in the right direction when it comes to data. 
"I think there's a lot of good stuff to come," she says. "It's not straightforward because we have a unique model in this country of how we run our public transport system — it's not state-owned and we don't own the infrastructure essentially, it's only piecing stuff together. 
"We're nearly there, I've been doing this for 20-odd years and it's the best it's been, and it's moved much faster in the last few years." 
The small operator and BODS 
[pic]Delaine Buses was among the operators which helped to pilot BODS 
[pull quote if needed] I actually phoned a driver once to check he was okay because there was talk of an accident on a bridge and I looked on the tracker and one of my buses was in the river! 
The small operator and BODS
Compliance with BODS can be a challenge, but even small bus operators are coping. 
Delaine Buses has its origins in Victorian times but was a pioneer of modern bus technology. The Lincolnshire operator, which was established in 1890 and runs 10 services, worked with the Department for Transport as part of the initial trials for BODS. 
Delaine uploads the data itself rather than use an agent, while it has Ticketer on board to provide live location data. 
Managing Director Anthony Delaine-Smith says: "We've not had any issues and we embrace it. It gives people roadside a lot more information and I think it's been a positive thing for the industry. I think there's a few little snags here and there that need to be overcome but, overall, it's been good." 
Some of those "snags" are clear to his counterpart at Abus, which runs nine services around Bristol, Bath and the West Country. While Managing Director Alan Peters says he doesn't have major issues with compliance, he feels the live tracking could be improved. 
He says: "If the driver puts in 4658 instead of 4568 by mistake, nothing comes up. If he puts in duty number two with a departure time of 0734 instead of 0735 because his thumbs are too big for the buttons, nothing tracks." 
Of watching his own buses on live tracking, he adds: "You'll find it suddenly goes across a field for a mile. I've also seen them in the middle of the docks. 
"I actually phoned a driver once to check he was okay because there was talk of an accident on a bridge and I looked on the tracker and one of my buses was in the river!"