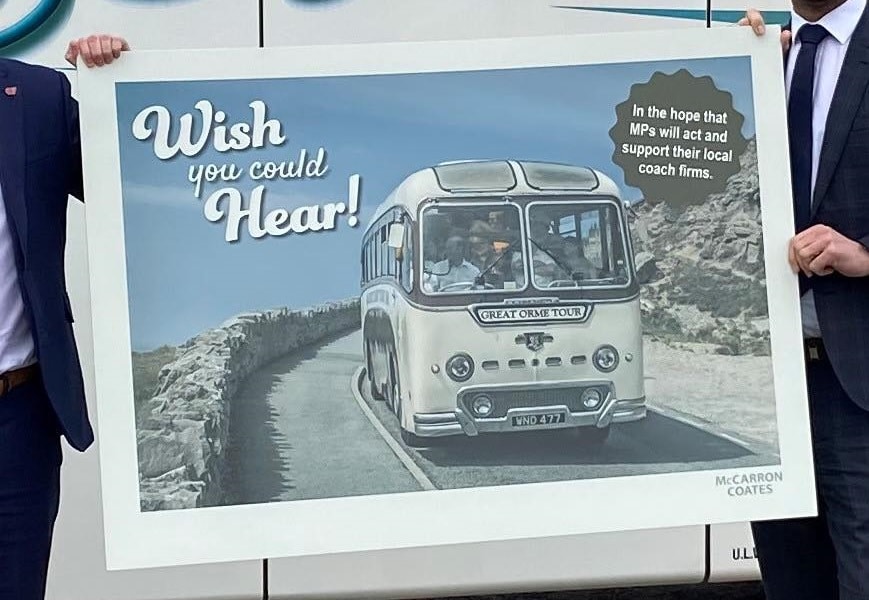 Catapult PR – the agency that created the Wish you could Hear campaign for coach industry insurance specialist McCarron Coates in 2020 – will provide a winning coach operator with three months' free PR work in 2022. 
Those businesses can enter the competition by answering a simple question relevant to the industry posed on Catapult's Instagram page and submitting a brief explanation of why the PR support would be beneficial to them. Closing date is 8 January 2022. 
The free PR can be taken by the winning coach operator at any time in 2022. It will involve Catapult devising a suitable programme of activity, which will take one or two days per month to carry out, on behalf of the operator.

Catapult says that the coach industry "is very close to our hearts, and due to our work in PR within this sector, we understand just how hard life has been for coach operators." The prize forms part of an advent calendar of giveaways from the Blackpool-based business, with Managing Director Jane Hunt noting that it could prove highly valuable to the winner.

The Wish you could Hear campaign created by Catapult PR was launched by McCarron Coates in late 2020. At its heart was a retro postcard for coach operators to forward to either MPs or influencers in a bid to convince the government to provide support for the sector. McCarron Coates subsequently said that the campaign generated significant positive feedback. 
Further details, including how to enter, can be found on Catapult's Instagram post.