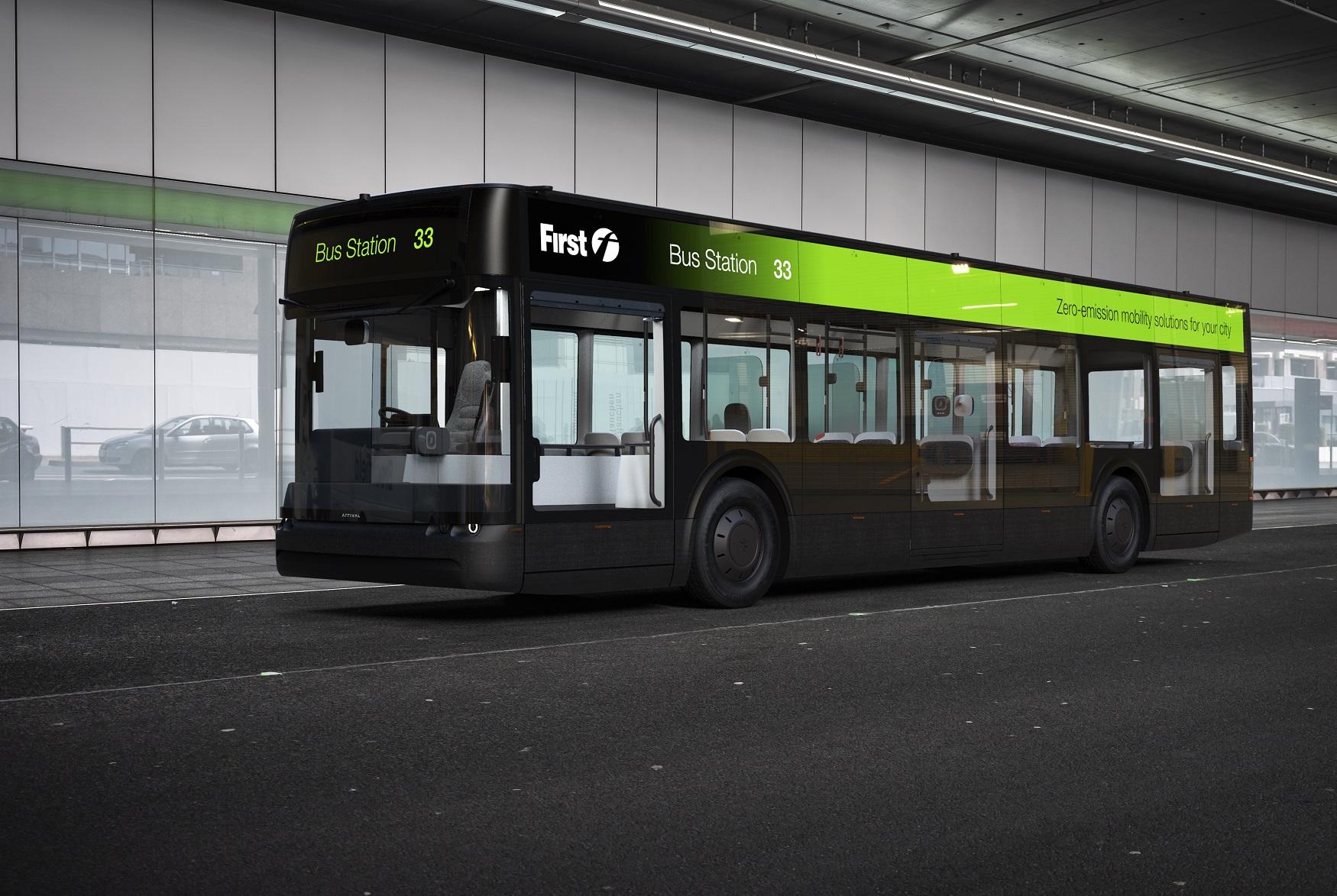 Potential for 44 Arrival battery-electric buses to join the First York fleet has been disclosed in the Zero Emission Bus Regional Areas (ZEBRA) expression of interest (EoI) submitted by City of York Council. It is one of 17 that have progressed to the scheme's business case preparation stage via its standard mechanism.
£8.56m of funding via ZEBRA is called for under City of York Council's proposals. If it is delivered, First will provide a further £10.29m towards the procurement process. The Arrival buses would replace diesels on a one-for-one basis and increase the operator's battery-electric fleet to 77 from its current 33.
No other operators are involved with the City of York Council submission to ZEBRA. If it is successful, the expansion of First York's zero-emission fleet would be simplified by previous upgrade work, which has included the installation of a new substation, the EoI says.
It also outlines that First York intends to transition from AC charging to DC. That will increase the speed of battery replenishment and allow "more effective use of the charging area within the depot."
First is "confident" that Arrival's development timeline for its second-generation battery-electric bus "fits comfortably within ZEBRA delivery requirements," says the EoI.
However, it notes that if there should be any "unforeseen delays or issues" with the delivery of Arrival buses should the bid be successful, First's "existing positive experience and relationship" with Optare means that products from Optare's sister company Switch Mobility remain "a strong alternative proposition."
Arrival has previously said that its battery-electric bus will be "up to 40% lighter" than other products in the same realm. First has already committed to becoming the debut operator to trial the Arrival model, with multiple vehicles set to form part of that work.
Business cases for ZEBRA bids that have progressed via the standard mechanism are expected to be submitted by February 2022. Selection of the winners will follow soon after. Six other bids via the scheme's fast-track process earlier proceeded to the second stage.