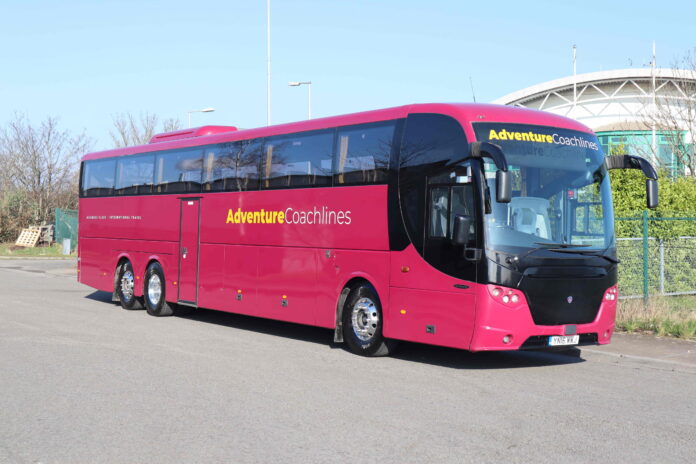 New Adventure Travel (NAT) Group's coaching arm Adventure Coachlines is launching a series of day trips this half term to help restore confidence in coach travel. The service will start with two excursions to Bath and the Cotswolds in October.
NAT Group says it made the decision after public appetite for UK travel increased following the relaxing of travel restrictions.
Passengers are to be kept safe through stringent cleaning procedures which meet all Welsh government regulations. The operator is maintaining space between seats, issuing PPE to drivers and making available 'COVID safety kits' including hand sanitiser, wipes, gloves and face masks. Temperature checking is being enforced across the whole coaching division.
Adventure Coachlines Sales Executive Lauryn Tunnel says: "The last six months have seen immense change within our business, however the coaching arm has been slower to show signs of recovery.
"The introduction of our Adventure Coachlines day trips is a significant step in our ambition to return to some kind of 'business as usual' and we look forward to welcoming individuals, couples and families aboard to visit some beautiful parts of neighbouring England."