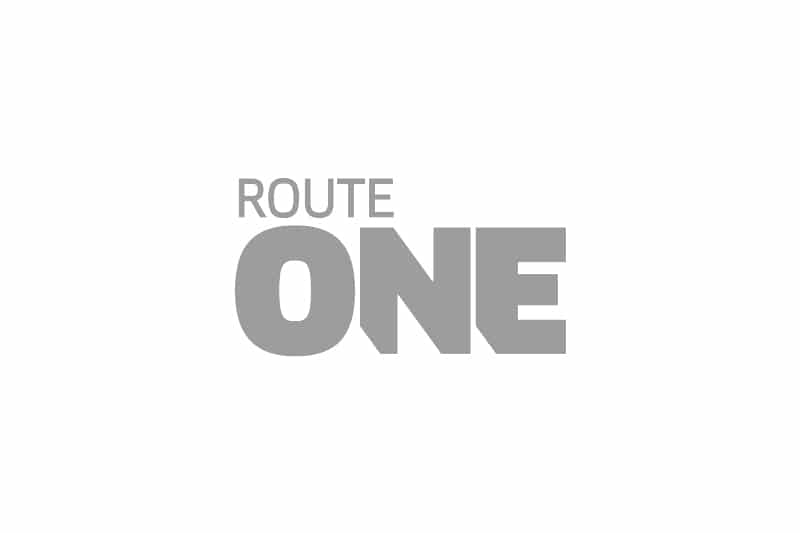 Elon Musk predicts that Tesla will have autonomous 'robotaxis' without drivers in 2020. Some operators believe that level of autonomy will never reach the PCV sector, but what if it does?
Could autonomous vehicles cause the death of the coach and bus industry?
The technology industry is taking giant steps to make our lives easier. Smart-home devices, such as Amazon's Echo with Alexa built in can control your home with a single voice request. When will the automotive industry feel the need to make transport operators' lives easier?
Autonomous vehicles are already in the coach and bus sector. Alexander Dennis (ADL) and Fusion Processing designed and developed an autonomous full-size single-deck bus, which routeone attended a demonstration of in March [routeone/Big Story/20 March].
The trial saw an Enviro200 being used in autonomous mode within the depot environment, to carry out movements such as parking and moving into the bus wash.
The software that was used in the pilot vehicle also forms the basis for a significant autonomous vehicle trial due to get underway in 2020, when a fleet of five autonomous buses similar to this one will operate between Fife and Edinburgh, across the Forth Road Bridge corridor.
So it begs the question: How will this effect the industry moving forward?
Threat or challenge?
routeone reached out to the coach and bus industry to find out the opinions of those autonomy is going to have an effect on.
It contacted both large and small operators of both sectors.
Of the responses routeone received, no operator believed that fully-autonomous vehicles – ones that do not require supervision from a driver to override any issues – would be in the coach and bus industry in less than four years, one operator stated full autonomy will never arrive in the PSV sector. It was clear, however, that most operators see the prospect of autonomous vehicles as a challenge, rather than a threat.
Kenneth Tagg, Operations Manager at Marshalls of Sutton on Trent, says: "All new technology is a challenge, although the threat to real jobs cannot be ignored.
"But if autonomous vehicles were adopted – and assuming that they did not need to be 'supervised' – it would potentially help greatly with the perennial driver shortage within the industry, and depending on cost, potentially give economic savings which could be passed onto the users."
Benefits and downfalls
There are many benefits that come with running autonomous vehicles, some of which can possibly help advance an operation, and there are some issues that could be a detriment to a firm.
While fully-autonomous vehicles may cause job losses for drivers in the industry, as stated by some operators, it could open more career opportunities in other areas, such as engineering. It is up to each individual operator to decide if the pros outweigh the cons of deploying autonomous vehicles on its service.
When asked how society-wide implantation of fully-autonomous vehicles would impact his business, Ralph Roberts, CEO of McGill's Buses, the largest independent bus firm in Scotland, says: "It would depend on whether a 'driver' had to be present or if they were unmanned and fully-autonomous. If the latter, our wage bill would decrease significantly."
Kenneth adds: "It could positively impact the industry-wide shortage of drivers. However, I would also be concerned that while 'drivers' are required to oversee the vehicle, wages would likely drop, making it even harder to recruit people into the industry."
Not only can it reduce operating costs for the operator, but the technology installed on vehicles can also help reduce and prevent accidents from happening.
Stagecoach said that the Enviro200 trialled in Manchester has technology onboard which can be used to help improve the safety of road users in manually driven vehicles. For example, the sensor system on the vehicle can be used to provide assistance to the driver by warning of cyclists or pedestrians that may be in the blind spot or arrive unexpectedly close to the vehicle.
Stagecoach Chief Executive Martin Griffiths says: "Our employees are the beating heart of our business and I believe that will remain the case, but the world is changing fast, particularly where new technology is involved, and it's our job to lead the way in looking at ways to continually progress and improve our operations for the good of the many people who use our bus services every day."
Passenger attraction?
It's known that making investments in technology onboard coaches and buses is a big draw for passengers, such as on-board wi-fi and USB charging points, but would the passengers appreciate the lack of a person present in the driver's seat?
A driver does more than simply drive. They are a point of contact for passengers, and arguably also the face of the business. When a passenger is confused about what ticket they need, a driver can assist, if there is any trouble onboard the vehicle the driver is there to take charge, and when a disabled person is boarding the vehicle, the driver is there to provide assistance.
The operators who responded to routeone made it clear that they feel autonomy will arrive to the wider industry at some point. While some feel the vehicles will always require a driver onboard, it's evident that the implementation of autonomous might be a challenge at first, but the industry is open to adopt anything that can contribute to the success of the sector.