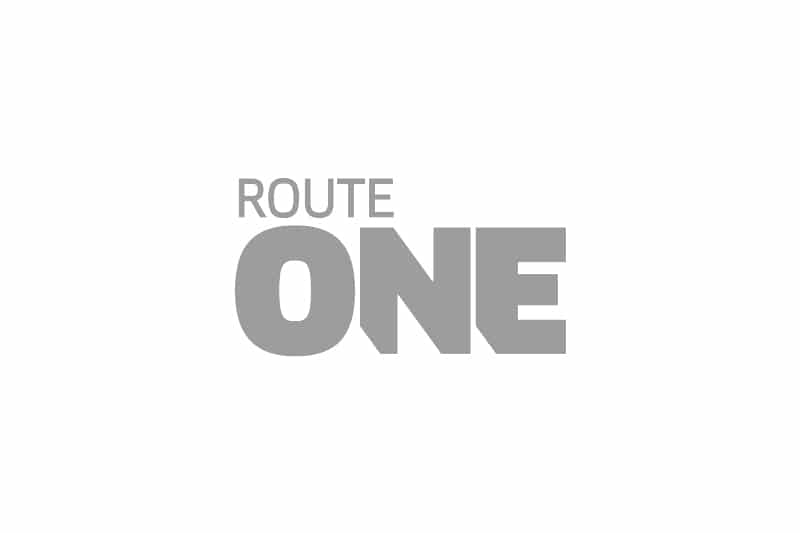 Graham Vidler is into his fifth week as Chief Executive of the Confederation of Passenger Transport. He faces a tough task in uniting the industry – but after a strong start, he is already upbeat about its future
The industry must articulate to government at both a local and a national level what it requires to help secure its future, but it needs also to continue its investment in vehicles and technology if fruitful and mutually-beneficial partnerships are to be formed.
So says Graham Vidler. After an extensive search by the Confederation of Passenger Transport (CPT), he took up the trade association's top job recently.
As Chief Executive, Graham's vision is two-fold: Establish a voice for the sector that cannot be ignored, and promote its case to those who make the decisions that affect it. If he can achieve both, he believes that a bright future lies ahead.
There is a lot of work to be done before that point can be reached, but Graham's experience in communications convinced the CPT council that he is the right person to take on what is undoubtedly a tough task.
He joined from the Pensions and Lifetime Savings Association, where for four years he was Director of External Affairs. On the face of it, there would seem to be few similarities between pensions and the coach and bus industry – but he disagrees with that suggestion.
"Pensions are an institution. They are a vital part of British life. It's the same with coaches and buses; we all need a pension eventually, and we all need to use a coach or a bus at many points throughout our lives." He believes that both sectors tend to fly under the radar for much of the time, until there is a crisis. They each also make a major contribution to society that is often forgotten.
"I looked at the challenge that was put to me by CPT. The objective was similar to things I've achieved in the pensions industry in terms of creating media, public and stakeholder interest in the sector. I want to replicate that for our members."
A friendly industry
Now into his fifth week as CPT head, much of Graham's time so far has been spent meeting members. That will continue; those regions that he has not already visited are all to come. What of those early engagements? "My overwhelming impression is of friendliness and a warm welcome. I immediately sensed how people want to share their knowledge with me.
"There is an enthusiasm to ensure that I get the best possible start, and that is the same among our staff. It's no secret that it has been a bumpy ride for them over the past year, and I'm delighted to see that the team here is looking forward."
Through speaking to members, Graham is already acutely aware of what their primary concerns are. By far the biggest surrounds Clean Air Zones, and Scotland's Low Emission Zones.
The debate around both continues to rage, but there are several practical considerations that he plans to target as priorities.
"The political challenge is how we make sure that coaches and buses are seen as part of the solution, and not part of the problem," he says.
"That has been discussed for two or three years. We should keep having those conversations, and we should keep trying to influence decisions at local authority (LA) level to ensure that responsibility for cleaning the air is shared properly."
Policymakers are not the only group with which the industry should be discussing air quality zones, he adds. It also needs to engage with those parties that control the practical implications, primarily the cost and logistics of getting ready to operate in those areas.
"Accessing the funds that have been made available is different for a coach operator than it is for a bus operator. These are the tangible issues where, as a trade association, CPT has an opportunity to help."
Engagement is key
If CPT is to promote its members' needs and influence policymakers on a variety of planes, engagement is key. That starts at the coal face, and Regional Managers are operators' first conduit to the Confederation's hierarchy.
The consultation into the CPT's future identified that Regional Managers are highly-valued by members. "They're highly-valued by me, too," says Graham. "Those positions are secure. I am in the process of identifying the different dynamics in each part of the country, but everything I hear from members is that our Regional Managers are an invaluable resource.
"They provide an essential connection between what is happening locally and those of us at Chancery House. It goes without saying that I want to strengthen that."
Striking a balance
Regional Managers are important in negotiating with LAs. Graham is keen to ensure that CPT leverages those relationships, but also that it grows its influence at national and European levels.
In the latter sphere, Steven Salmon – acknowledged as the industry's foremost European policy expert – will continue to work with CPT. On a national level, the newly-formed External Relations Unit will handle responsibility for engagement.
"That is a particular focus for me," says Graham. "I know from talking to council members during the recruitment process that a visible and strong external voice is important. It is something that I am keen to add to the organisation; it's one of the reasons that I joined."
Strategy documents
Once the external relations unit is up and running, the next step will be to publish two strategy documents. The first to be unveiled will relate to bus, and the second to coach. Graham describes them as "important, chunky pieces of work" that will formalise the industry's vision for the future. Equally importantly, they will set out the partnership approach required to get there.
The bus strategy document is nearing completion. It will be released ahead of Coach & Bus UK, at which Graham will deliver the opening address. The coach strategy will follow two or three months later. "In each document, we will talk about both the commitments that the industry will make, and what we will ask of government at various levels.
"It's only by working in partnership that we can deliver. That will involve operators continuing to invest in new vehicles, new routes and new technology. It will also involve central government providing a framework in which LAs are better incentivised to do what is most fundamental to coach and bus operation, which is increasing traffic speeds."
But it's not just towns and cities that form the focus of CPT's strategy documents. It has identified that mobility in rural areas faces an ever-increasing number of challenges. The Confederation is determined to work with the government to solve them.
Coaching challenges
Composing the coach strategy is proving more testing than it is for the document concerning buses. The reason for that is a lack of quantifiable data that demonstrates the benefits that coaches bring to regional economies.
But that's not down to operators. They have fully bought in to the work that CPT is doing on its coach strategy and they have been generous with their assistance in formulating it.
"There is a lack of understanding about the wider contribution that the coach sector makes," says Graham. "I have spoken with our team about where we are going to get the required data from.
"It will be through a combination of working with members, looking at figures collected by third parties, and possibly from numbers collected within the industry on things like fleet make-up. We may also commission some new research."
Where in five years?
Much else is on the boil at CPT. Deputy Chief Executive Peter Gomersall is set to begin growing the number of commercial partnerships, and that work forms part of where Graham hopes to see the trade association further improve its offering to members.
There are early signs that the Department for Transport recognises that the industry has a lot to give in the quest for improved mobility and better air quality. But it's not a one-way street. Both will require buy-in from operators if they are to be delivered.
In five years' time, Graham would like to see CPT as the best-regarded trade association in the UK. Members' input will be key to achieving that. "At that point, I'd like to see us acknowledged for the service that we provide to members, for the extent to which we represent their views, and for the constructive way in which we engage with government on all levels for the benefit of the industry and our passengers.
"That's a big ambition, but it's what I'm setting out to do. If operators continue to invest and innovate, we will have a sector that serves more customers than it does now.
"Coach and bus is fundamental to the future of personal mobility. If people are to move around in ways that are affordable, flexible and environmentally-friendly, we have to be seen as part of the solution."