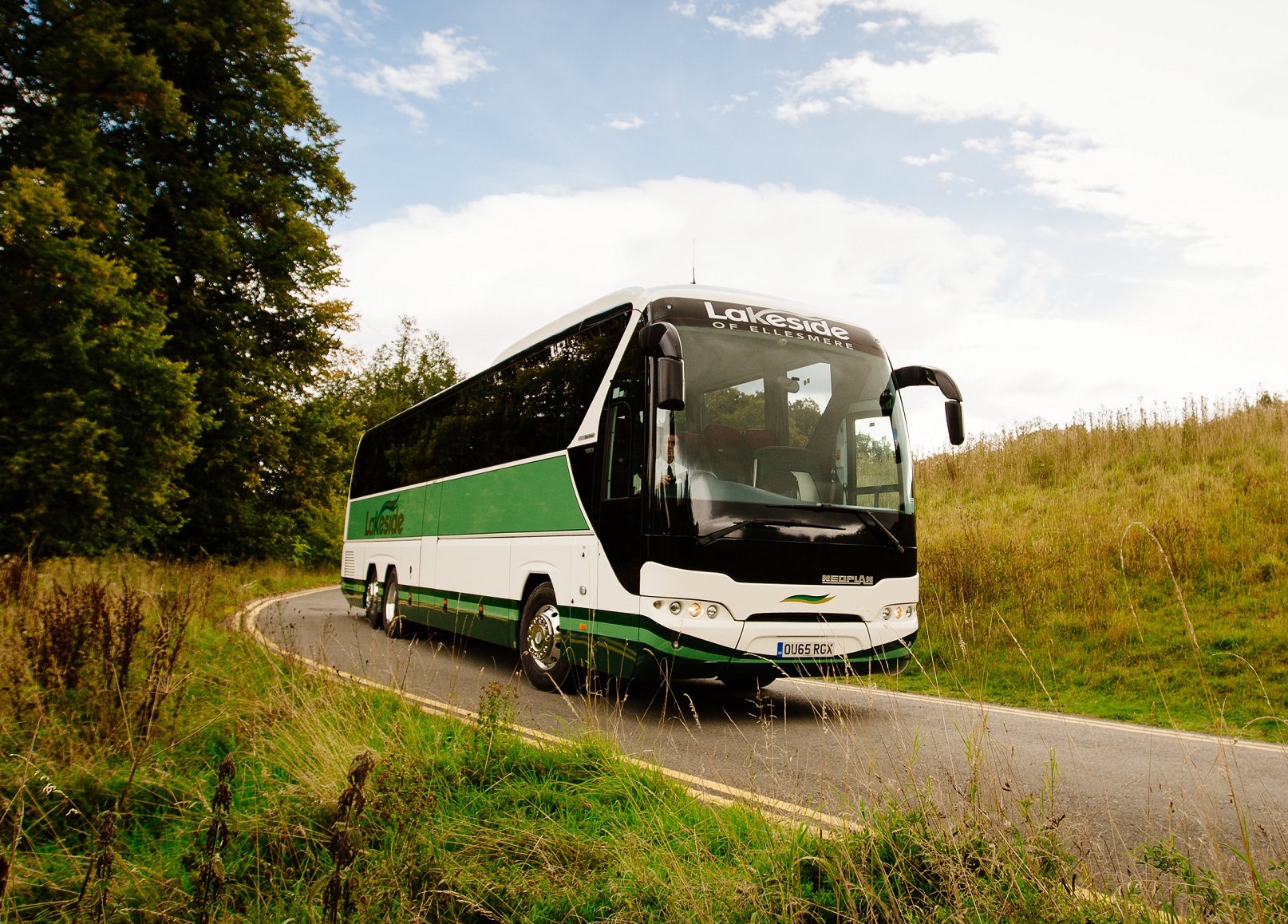 A module specific to the Guild of British Coach Operators has been added to the DVSA Earned Recognition scheme. It was unveiled at Euro Bus Expo on 2 November.
In a change from previous Guild policy that required new members to be nominated by a peer that is already part of the scheme, those coach operators that pass the new module will be able to apply direct, without requirement for nomination, as part of "a natural fit" between the two organisations.
Guild membership currently numbers over 20 coach operators. While the new module is intended to help more to apply for Guild membership, it is additional to existing Earned Recognition requirements and hence can only be embarked upon by those that have been accepted onto the DVSA scheme.
To satisfy the requirements of the Guild module, an audit in addition to the mandatory PSV Earned Recognition standards audit is required.
When a coach operator applies to DVSA to take up the new module, the Agency will forward that business's details to the Guild. The Guild will carry out financial checks on the operator, and only when those are passed can the module audit take place.
The Earned Recognition module audit includes customer service standards, presentation, management control, regulatory compliance and financial stability among 10 areas that will be examined.
DVSA says that the collaboration between it and the Guild will provide additional reassurance that coach operators that are members of both "demonstrate that they are the most competent, safe and socially conscious within the industry."
Adds Enforcement Director Marian Kitson: "We are delighted to work with the Guild of British Coach Operators to further incentivise passenger vehicle operators to prove that they are among the exemplary within the industry.
"Every passenger should expect a safe journey, and we hope that working with the Guild will provide local authorities and travel businesses with assurance that member operators are doing everything they can to deliver on those expectations."
Adds Guild of British Coach Operators Administrator Steve Whiteway: "The Guild has always set itself the highest standards of operation, with membership only available to those who choose to follow the same path through an exacting audit.
"Earned Recognition mirrors many aspects of the Guild audit, and therefore is a natural fit to partner with DVSA, and more generally, a positive move for the coach industry to publicly demonstrate quality and safety of operation."
Further details about the Guild here. More about the Earned Recognition module here, or via email.