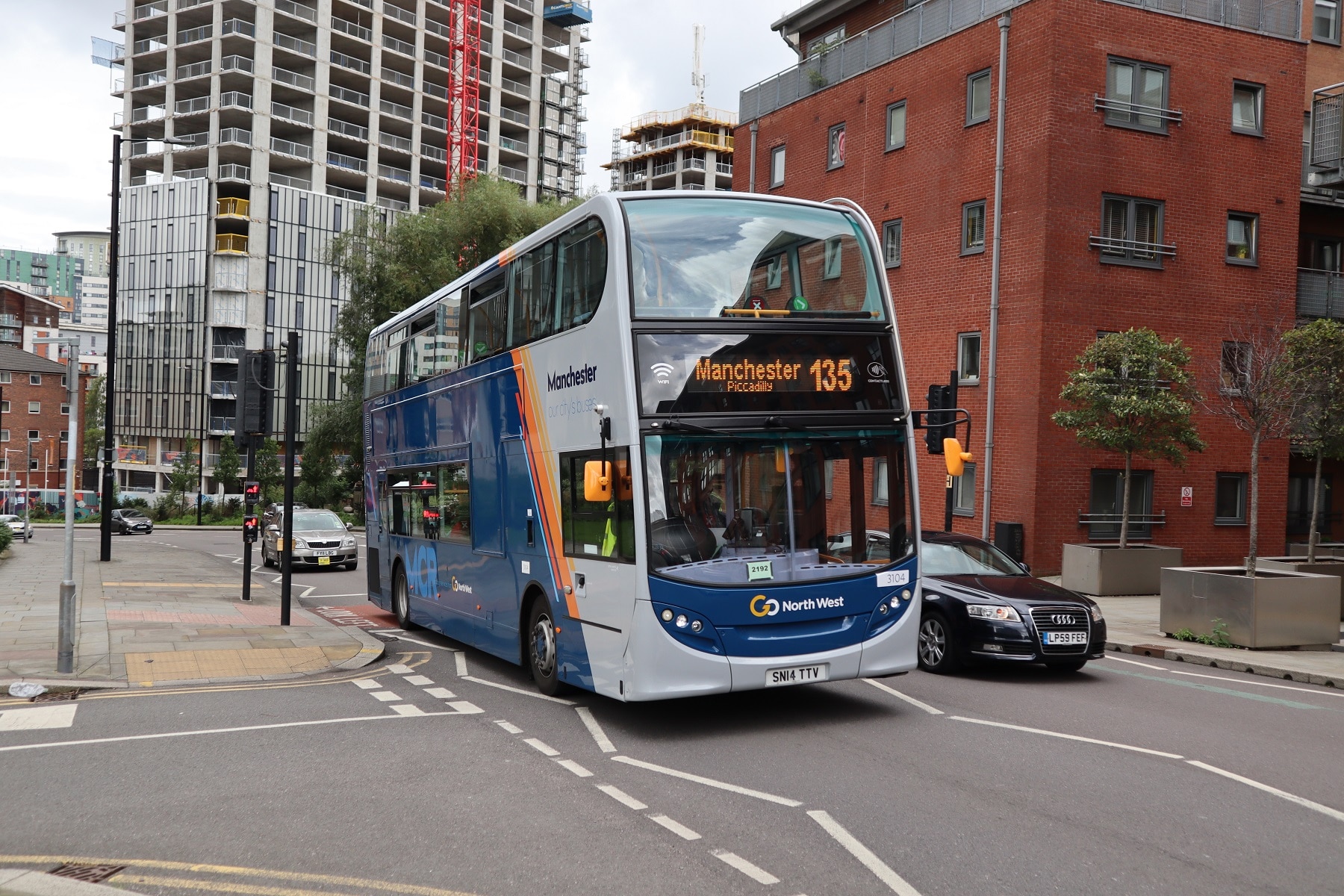 Mayor of Greater Manchester Andy Burnham has announced plans to cap single bus fares in the conurbation at £2 for adults and £1 for children from 1 September. If it progresses, the measure will utilise some of the Bus Service Improvement Plan (BSIP) funding indicatively allocated by the government.
Under moves to reregulate buses in Greater Manchester, Mr Burnham had previously planned to begin the introduction of capped fares in 2023, when the region's bus network starts to come under public control. However, he says that developments in the meantime mean that the action must be taken sooner to assist with the cost-of-living crisis and to attract passengers back to the mode.
The proposals also include a £5 all-day, multi-operator ticket. Their introduction is contingent on reaching agreement with both the government and bus operators. However, the plans have already gained the support of OneBus, which represents bus companies in Greater Manchester.
The capped fares will be reviewed after a year, with the Greater Manchester Combined Authority laying the blame for that at the door of the government for providing only half of the BSIP money its Plan sought. In addition to work on fares, GMCA will shortly introduce a public campaign encouraging people to switch to bus.
Mr Burnham says that only public buy-in and an increase in ridership can make the capped fares sustainable.
Adds OneBus Chief Executive Gary Nolan: "Local bus companies are keen to play their part in encouraging more people to use buses as an easy, environmentally friendly way of getting around the region. This financial support to cap fares… will help to do this, and it will benefit the bus network and passengers in the long run. We are pleased to support it."
Liverpool City Region has also begun steps to introduce a capped £2 fare for adults. Those plans, first announced by Mayor Steve Rotheram, were ratified earlier in June. Subject to agreement with the government and bus operators, that policy will be introduced for an initial three-year period.