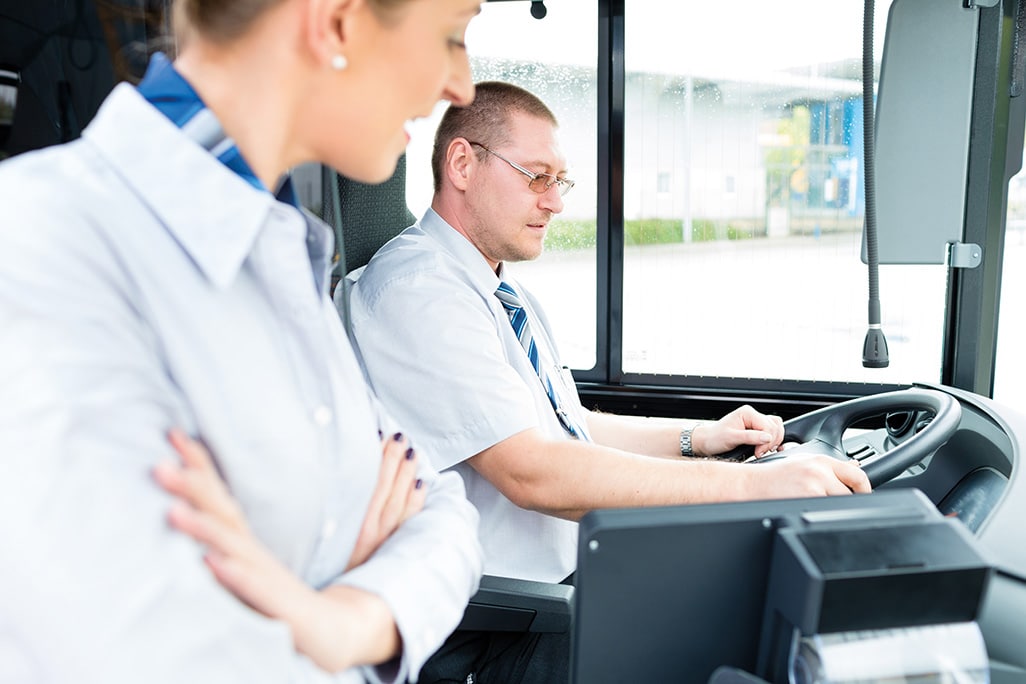 The need for drivers to record their daily activities changed in August 2020 but many operators remain unaware. Here Croner-i considers the current record keeping rules and how to be compliant with them
When Regulation (EU) 2020/0154 came into effect in August 2020, the way drivers record their daily duties and activities from previous days and weeks changed significantly. These revisions are the largest change to record keeping since the introduction of digital tachographs and have substantially altered what drivers are expected to record.
However, many operators remain unaware of the increased obligations on drivers and if found to be non-compliant with the new rules, they could fall foul of enforcement action.
Changes to the drivers' hours rules
Prior to 2020, drivers were not required to record other work that fell outside the scope of the EU regulations, unless it occurred in the same duty period as a tachograph day. The obligation was simply to record this other work going back to the last daily or weekly rest period.
However, the amended rules have removed the words, "since the last daily or weekly rest period" and the DVSA has interpreted this to mean all out-of-scope activities have to be recorded, regardless of when or where they occurred.
Additionally, the tachograph and drivers' hours guidance for operators of coaches and buses (PSV375) was changed to state that recorded rest needed to include annual rest and sick leave alongside daily and weekly rest periods.
Tachographs must now record (and employers must keep records of) the following:
· Driving
· Other work – including non-transport work
· Availability
· Breaks and rest periods
· Annual or sick leave.
Recording rest and sick leave
With the change to the rules on recording rest, a new section entitled "Common Rules" has been added to the previously published DVSA guidance and the latter has made it clear that the expectation for drivers is to record periods of annual or sick leave in addition to traditional breaks and rest.
This is recorded using the rest mode (bed symbol) with manual inputs on a digital/smart tachograph or by making a manual record on a chart or print out paper. A two-week holiday will now have to be recorded – as will a week's sick leave and daily and weekly rest periods – rather than leaving blank entries on the days in question.
The DVSA advice is very clear that it is not acceptable to use attestation letters as an alternative for recording periods of annual or sick leave. While this may be acceptable in some European countries for drivers on international journeys, the UK will not accept these letters as an alternative to keeping and producing the formal tachograph records.
Given the DVSA position with regards letters of attestation, it is also clear it will no longer accept diaries, time sheets, weekly time logs, wage records or notes on mobile devices as evidence of rest.
Recording other work
The DVSA advice also makes it clear that there is now an expectation to record all other work a driver undertakes, including for any non-transport related work. For example, "a part time driver who has a second job working in a bar, must record the bar work as other work regardless of when that work takes place."
The guidance stresses that it is not permitted for a driver to undertake any work-related activity during legally required breaks or rest periods and any other work must be recorded in one of the three prescribed ways, manual entry on digital tachograph, print out or analogue tachograph record sheet.
Driver and operator record keeping
The requirement for a driver, at the roadside, is to be able to produce full records for the current day and the previous 28 days. This means that records now need to be kept covering 24 hours a day, seven days a week to be fully compliant. There should be no gaps in any period.
A part time or ad hoc driver will have to spend significant time making manual entries of all activity between driving duties, as will the new driver who starts work for the first time. A new driver card also has the facility to record 28 days of manual entries.
Operators should ensure they train their drivers in this new obligation and that they keep all necessary data with them. The legal obligation on an operator is to keep and be able to produce 12 months of information, including all annual and sick leave. Operators therefore need to make sure drivers are recording everything properly so that if DVSA requests the data, it can be easily produced. Ideally, tachograph and driver's hours analysis software should be configured to alert the user of any omissions and, as stated above, diary entries or wages records will no longer be sufficient to fill in gaps.
Consequences of non-compliance
Early 2022 also saw a change in approach by DVSA towards enforcement of the amended rules. Whereas drivers or operators were previously given warnings when a failure to keep proper historic records was identified, the new rule is to issue fixed penalty notices or to raise the matter in a referral to the traffic commissioner.
Prohibitions or roadside fixed penalties can be issued for failing to produce records or failing to keep proper records. At worst, a failure to record could be seen as the making of a false record, an offence which for the most serious of scenarios carries the risk of imprisonment.
In addition to fixed penalties or prosecutions, non-compliant drivers also run the risk of being called before the traffic commissioner for driver conduct hearings. In such circumstances, vocational driving licences can be suspended or revoked and disqualifications can be issued. Similarly, failures by operators to have the systems and procedures in place to capture and retain this information could lead to Public Inquiries and transport managers coming under scrutiny.
How to avoid trouble
As with most systems used by operators and drivers, the first place to start when seeking to remedy any issue is through the provision of adequate training. Transport Managers need to be familiar with the new rules and their interpretation and so do planners and drivers. Checks must be made to ensure analysis software is up to date and that the correct types of report are being examined so the software will alert those responsible to any gaps in a driver's records.
Despite the changes coming into effect almost two years ago, it should be noted that many operators and drivers are still not compliant with the requirement and in a good number of cases are completely unaware of the increased necessity to report. It therefore needs to be recognised by operators that this is a substantial change to what existed previously.
For operators to become compliant there needs to be a period of analysis and focus, followed by further training where shortcomings are identified and to ensure the requirements are met. Where there are persistent failures by individual drivers to fully record their activities, disciplinary action has to be a consideration; the unfortunate alternative being that it is operators who will be targeted by DVSA and other enforcement authorities when complete records cannot be introduced.
Possibilities for change
While the UK was obliged to introduce the August 2020 changes by the terms of its previous EU membership, there is the possibility that a post-Brexit UK government could again alter the rules, especially for drivers and vehicles solely engaged in UK driving (i.e. not involved in European journeys).
As the current government calls for more suggestions to cut bureaucracy, red tape and unnecessary paperwork, there is the chance the UK could revert to the pre-August 2020 rules but only time will tell. For the foreseeable future at least, UK drivers and operators will have to comply with the new rules and the current DVSA interpretation of them and need to be prepared to make changes where necessary to meet them.
In-depth guidance on recording drivers' hours and compliance with DVSA rules is available as part of a subscription to Navigate-Transport and free access to Navigate-Transport Lite is available to routeone members.