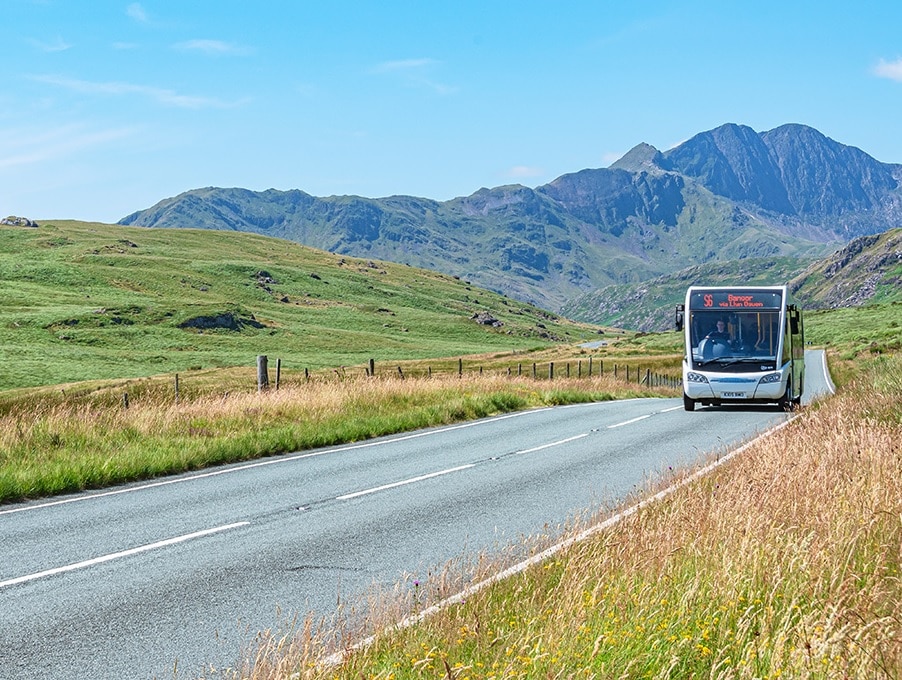 Bus services in Wales will receive further recovery funding to the end of the current financial year in April 2023, the Welsh Government has announced. The overall package is worth £48m and it has been welcomed by representatives of the sector.
Deputy Minister for Climate Change Lee Waters announced the continuation of funding on 29 June. The forthcoming support mechanism will be in place by 1 August and it will succeed the current Bus Emergency Scheme 2 (BES2) stream.
Negotiations on a draft of the new package are still underway, but it will be based on BES2 agreements. No major changes to those are expected, although Mr Waters' words at the time BES2 was confirmed in March 2021 about it fostering a longer-term partnership approach have since been overshadowed by a shift towards bus reregulaton in Wales.
Beyond the end of the latest package in 2023, the Welsh Government is expected to transition funding away from short-term emergency awards and to a reformed Bus Services Support Grant mechanism. While review of BSSG has previously been hinted at, a statement released by the Welsh Government on 29 June confirms that it will happen.
In announcing an extension of revenue support for bus services in Wales, Mr Waters notes that patronage in the country has "still only returned to between 50-70% of pre-COVID-19 levels." He acknowledges that such a rate of recovery leaves bus operators "struggling with reduced revenue and contending with the latest challenges of rising fuel and operating costs."
Mr Waters also confirms that an update on the Welsh Government's work to reregulate buses in Wales will be issued later this year.
Trade bodies representing bus operators in Wales quickly welcomed the extension of funding. Coach and Bus Association Cymru (CaBAC) Vice-Chair and South Wales Transport Managing Director Bev Fowles says CaBAC members are "pleased" with the announcement.
Mr Fowles adds that times for the bus industry in Wales remain difficult thanks to spiralling costs that are impacting its recovery from the pandemic. "It is reassuring for SME family and municipal operators that this has been promptly recognised by the Welsh Government," he continues.
"Modal shift aspirations to aid the fight against climate change will only be achieved with a strong, robust network of bus services. The Welsh SME sector looks forward to partnering the Welsh Government in achieving that. The £48m that will help to fund the industry through to April 2023 is a positive contribution that will bring confidence to Welsh SME bus operators, and bus users throughout Wales."
The Confederation of Passenger Transport Cymru has also welcomed the additional funding. Director Josh Miles notes that bus operators in Wales "continue to work closely with the Welsh Government, local authorities and passenger groups to ensure the bus network is support and developed during the next iteration of the scheme."
On the review of BSSG, Mr Miles adds that in the longer term, reform of the scheme must provide certainty of funding and support operators to invest in services. "That is particularly important in the context of the Welsh Government's wider legislative reform proposals announced in the recent white paper," he continues.