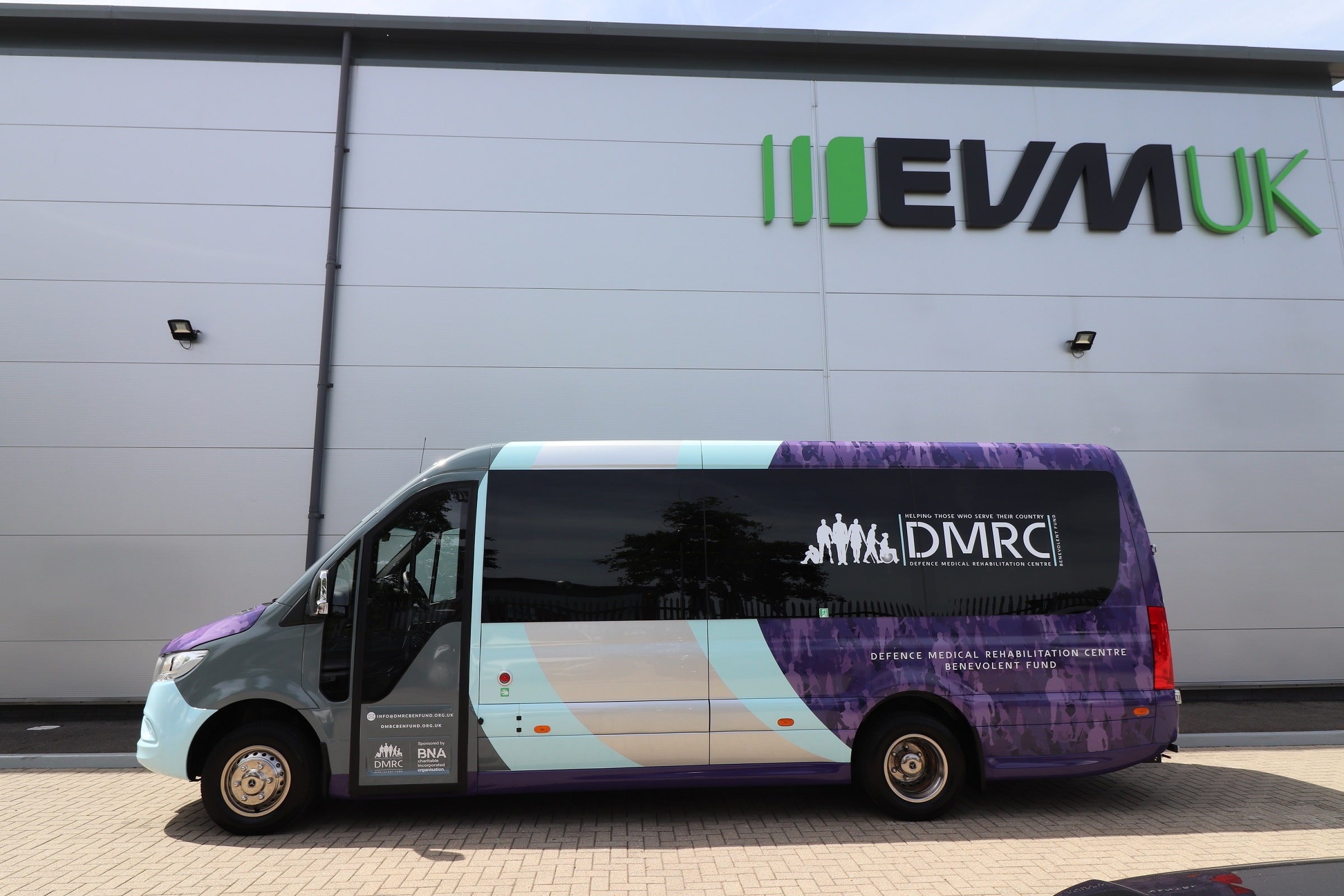 The Defence Medical Rehabilitation Centre (DMRC) Benevolent Fund has taken delivery of a Mercedes-Benz Sprinter with accessible Avantgarde minicoach bodywork, converted and supplied by EVM.
The vehicle has been wrapped in a highly distinctive livery for DMRC and it is equipped with a PLS Access rear lift for wheelchair users. At the front is a Masats plug door that opens to reveal an integrated three-stage step with LED strip lights and stainless-steel inserts.
Further parts of the minicoach's specification include double-glazed side windows and a panoramic glass roof, which comes with sliding blinds. Those are complemented by a 14kW Eberspächer saloon air-conditioning unit, 10 USB charging points and a reversing camera with a 7in touch screen display.
16 EVM Executive Class 110 seats upholstered in real leather are fitted. They come with three-point belts and aisle-side armrests. Sufficient tracking is installed at the rear to accommodate one wheelchair user.
EVM has donated £300 to the charity to support its work, and was by return gifted a support and sponsorship award to the Pedal to the Principality 2022 fundraising cycle ride. That saw a team of participants ride 850 miles from DMRC Stanford Hall near Loughborough to Monaco to raise funds for the Benevolent Fund.