routeone will return to print format in September, publisher Diversified Communications UK has announced. The move follows extensive engagement with readers and partners and it heralds the introduction of a highly-effective and industry-leading approach to how editorial content and commercial messages are delivered to the marketplace.
Return to print: A monthly print edition, with a new focus
Says Helen Conway, Group Director: "The value of the printed edition of routeone is clear. Through meaningful consultation with our stakeholders, the team have developed a real understanding of the industry's views and expectations on the future development of routeone. We are delighted to announce that the industry's most in-demand magazine will return to print as a monthly publication from September."
"This will allow us to continue delivering the latest news as soon as possible through our online platform, while exploring the most significant developments in greater detail in our complementary, feature-led magazine."
Along with the change to a monthly publication will be improvements in the variety of content. The previous mix will be expanded with new and existing columnists and a renewed approach to feature material. News coverage will adopt a more analytical approach, complemented by the popular Court Report and Westminster Watch columns.
These changes to routeone will deliver more insight and more value to readers through provision of compelling content in print and fast-paced news delivery online.
Digital demand and development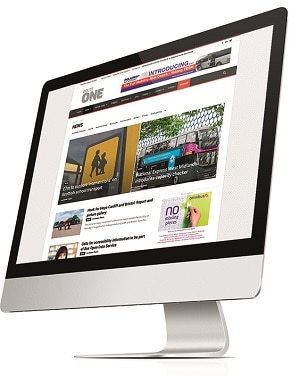 routeone has not been immune to the radical changes to operating environments caused by the coronavirus COVID-19 crisis. It was forced to cease printing a weekly magazine as the country went into lockdown. Yet its responsibilities to the industry did not end there. The importance of timely news to readers increased with the scale of the situation.
routeone responded by accelerating the development of its digital capabilities. Prioritised was delivery of the latest news at the earliest opportunity through its website, email newsletters and via social media. The latter has been especially important for readers during these turbulent times.
Engagement levels at route-one.net escalated throughout the pandemic as the coach and bus sector turned to routeone for the latest essential updates. Despite the difficult trading conditions, a team of journalists was retained and the publisher invested in the online platform to ensure the surge in demand was met.
Says Christina Glenister, Group Marketing Manager: "routeone has remained resilient in a rapidly changing environment, delivering essential news to the industry and driving solid organic growth online. In July, website visits reached treble the average to over 169,000, and the statistics are still climbing. Of course, these results demonstrate the need for news and prove the value of its instant delivery, but they also reflect the strength of our brand and agility of our business."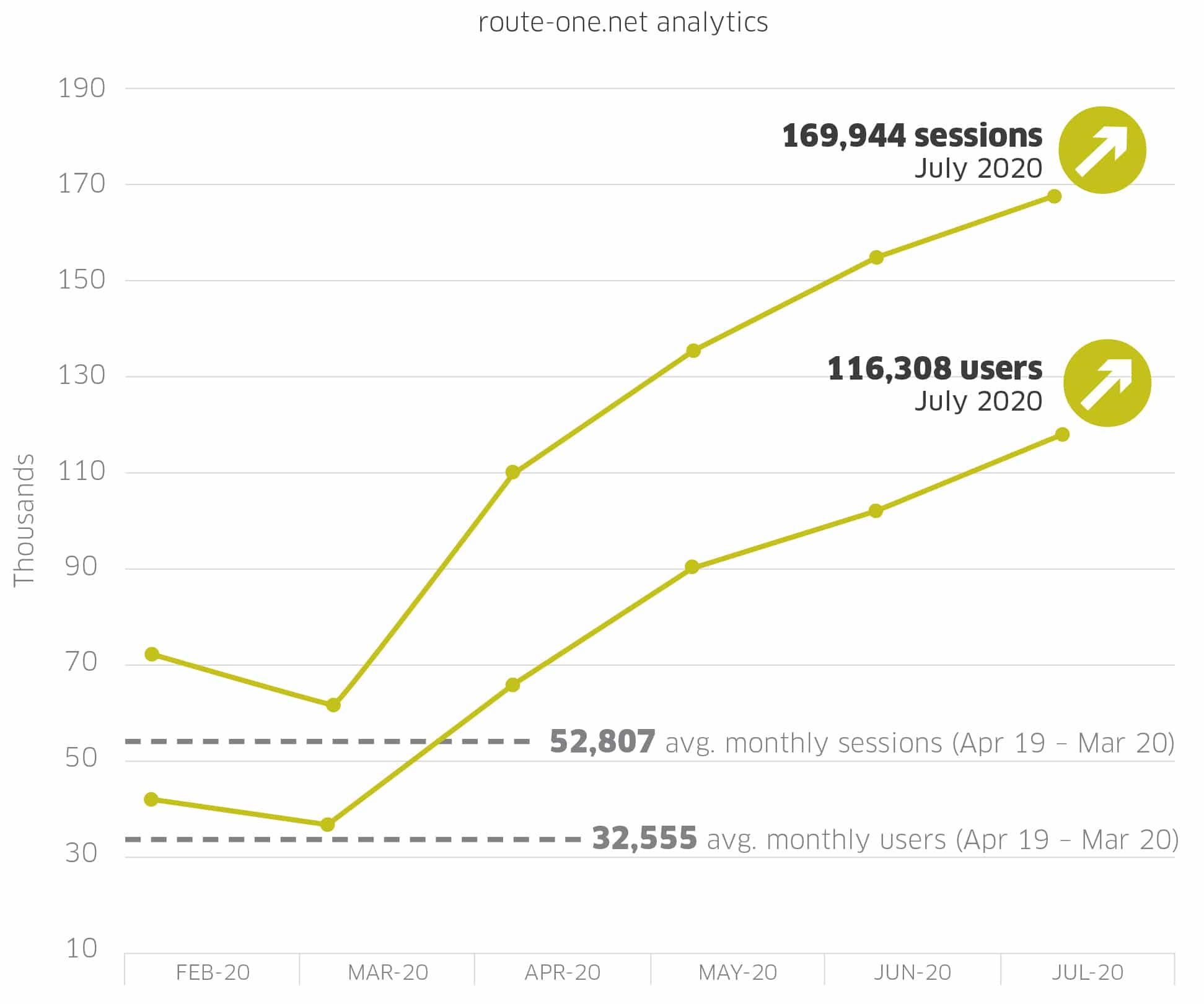 A host of new digital marketing opportunities were developed for suppliers and a self-serve vehicle sales platform was launched for dealers and operators. The new vehicle sales platform offers a range of opportunities useful for those selling from a distance, including uploading video and the use of online enquiry forms. Feedback from existing users has been positive, with many commenting on its ease of use. A further announcement about this new vehicle sales platform will be released soon.
"The coronavirus COVID-19 pandemic continues to impact businesses across the sector and will do so for some time. We stand with all affected and are committed to assuring the continued delivery of essential news for the industry in its time of need", Helen Conway continues. "I would like to thank all our readers and advertisers who have been so supportive as we make these important changes, and thank every member of the routeone team for their dedication and hard work in the face of incredible challenges. The commitment of our team to supporting the industry makes our business stronger every day.
"Whilst the future remains uncertain and there is still a long way to go until the industry recovers, routeone will be here when it does. We will continue to consult with those we exist to support and evolve our offering, because we are as invested in our readers and advertisers as they are with us."
Update your subscription preferences
If you have an existing paid subscription to routeone, the team will be in touch shortly to discuss how these changes will affect you.
If you would like to update your delivery preferences in advance of routeone's return to print, click here.
If you are not already subscribed and would like to receive the weekly e-newsletters or monthly print publication, click here.
Advertise with routeone
If you are interested in selling your vehicles or would like to discuss opportunities for marketing in the changing climate, contact the sales team at sales@route-one.net or on 01733 405730.