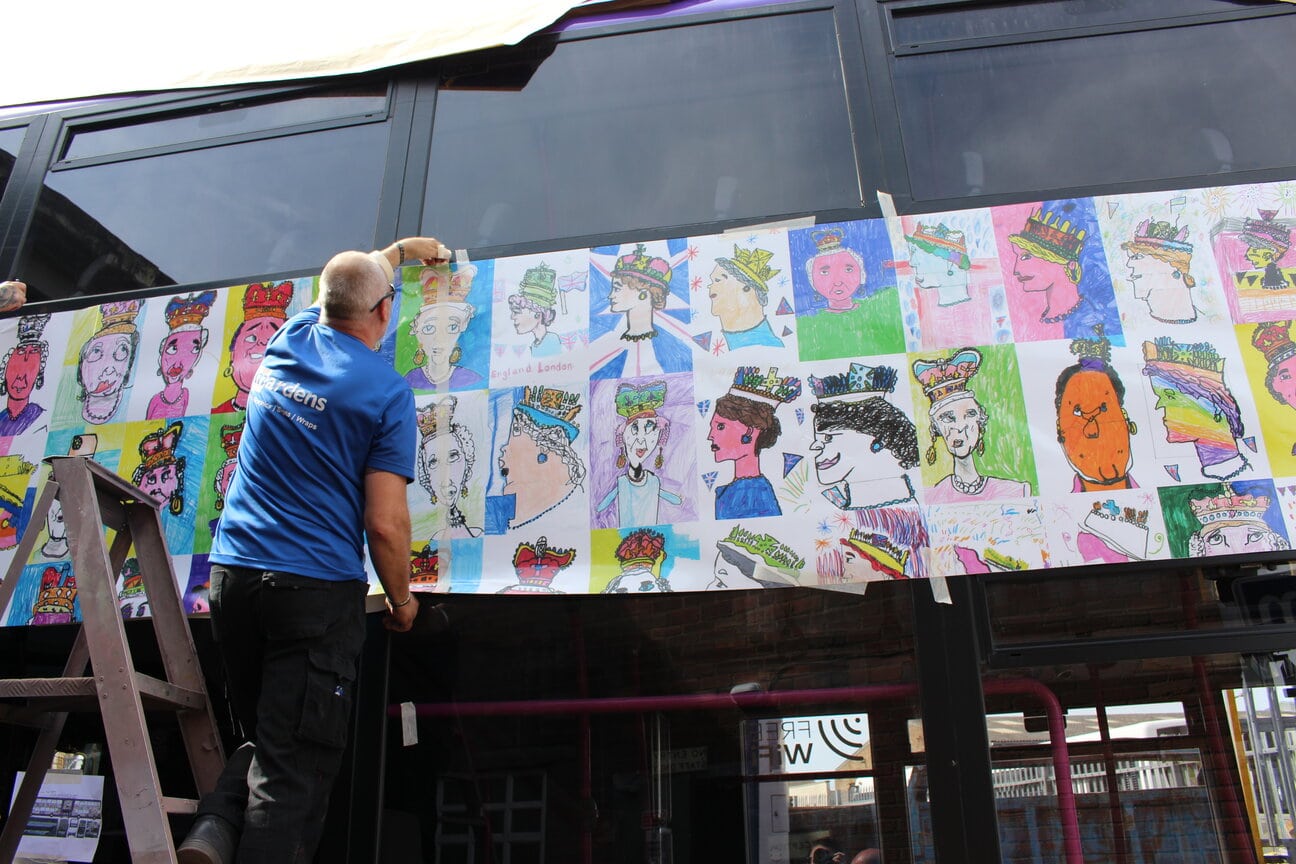 Schoolchildren in Essex have helped launch a new Jubilee Bus for First Essex, in celebration of HM Queen Elizabeth II's Platinum Jubilee.
It comes after the operator delivered a virtual art workshop in schools led by community artist Jenny Leonard. Hundreds of schoolchildren helped to create portraits of the Queen, and 200 such works of art will be displayed on the Jubilee Bus.
Pupils will be the first to board the bus over 25-26 May, as it visits Boxted St Peter's CEVC Primary School, Kings Ford Infant School and Nursery in Colchester and St Michael's Primary School and Nursery. Historic re-enactor Jim Williams will be present to share stories from key moments in history during the last 70 years of The Queen's reign. A Facebook live stream will be broadcast from the bus on 26 May at 1330hrs, available on First Essex's page.
From 1 June, the bus will join the First Essex fleet and serve the county.
Says Garry Nicholass, Commercial Director at First Essex Buses: "It is such an honour to play our part in celebrating the Queen's Platinum Jubilee by launching the Jubilee Bus. First Essex delivers key services to many communities across Essex and supporting these communities is vitally important to us.
"The artwork produced by Essex schoolchildren was of such a high standard and has created a wonderful design for the Jubilee Bus. These children are the future generation of bus passengers in a time when we all need to consider the most environmentally friendly ways to travel. The Jubilee Bus is a great example of how First Essex serves the communities across the county."