Williams F1 Conference Centre hosted the 10th anniversary IRTE Skills Challenge awards ceremony in October as the coach and bus industry celebrated another year of progress.
Here, three competitors tell us what it means to them to win at the IRTE Skills Challenge.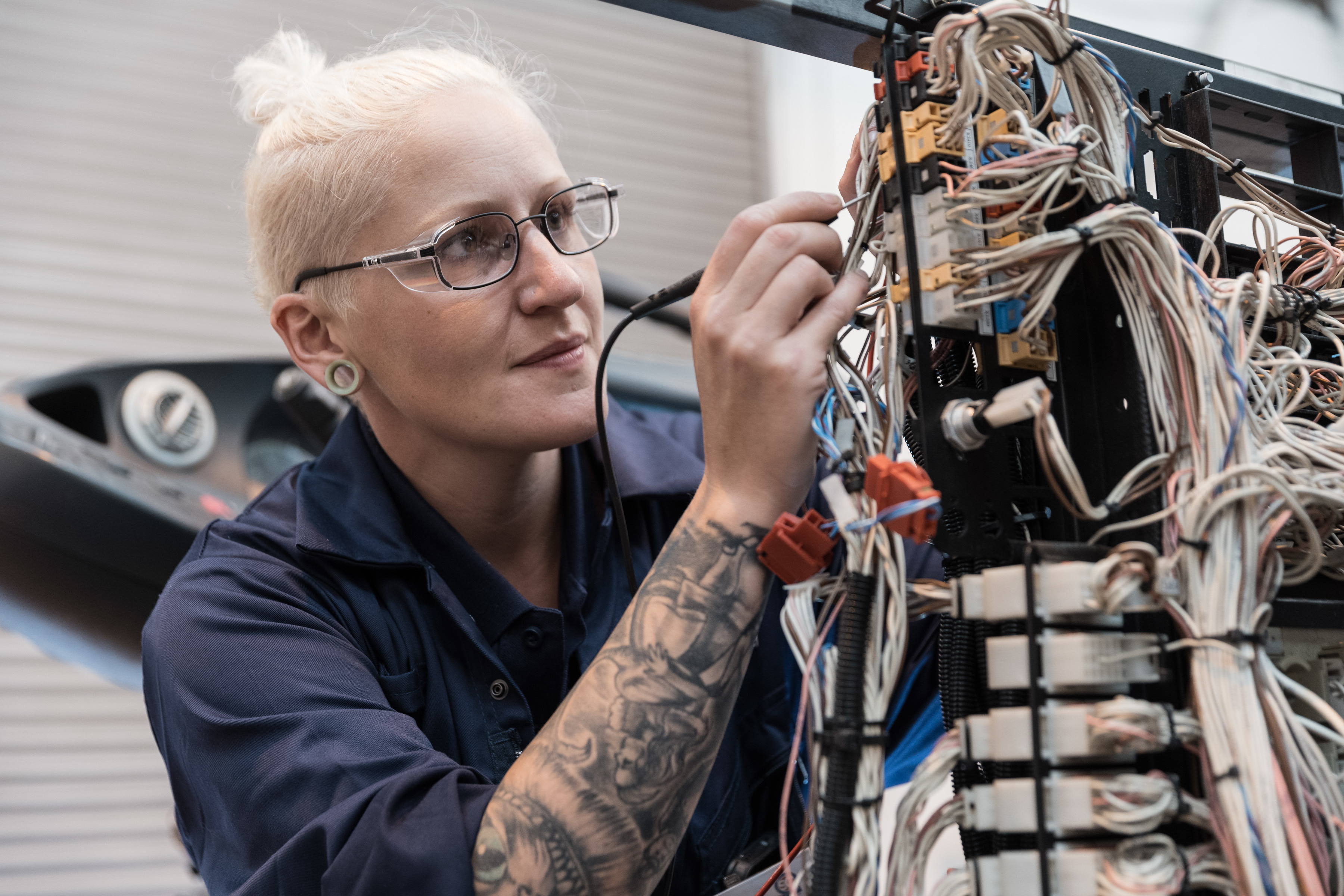 Danielle Curtis – First Bus – Winner Top Scoring Electric Driveline Apprentice and Top Scoring Electrical Apprentice
"I thought I had done well but I don't think I ever really expected to win and certainly not twice. I am so grateful to Tony, the Engineering Manager at Bramley for encouraging me to compete; I didn't think I was ready, but he disagreed. It was such a great opportunity to compete in the Skills Challenge and winning is more than I imagined.
"I love doing an apprenticeship; I have had the opportunity to work with some amazing people and great engineers, but I would never have gotten this far without the help and support of my colleagues.
"I think changing careers and starting an apprenticeship in your mid-30s does increase the pressure to qualify and it has always worried me that all this stress could end up being for nothing. Winning at the Skills Challenge has just confirmed that I made the right decision to change careers and it has given me the confidence that I am doing well and that I am laying the foundations for a good career in the industry."
Craig Perkins – National Express – Winner Top Scoring Mechanical Technician
"So, on a personal level, the competition for me was something that really meant a lot. Being in engineering, you are very rarely acknowledged or celebrated, so this competition really let all of us show what we could do and that this job is not easy.
"I was very nervous taking part and was very much out of my comfort zone. Throughout my career I would say that sometimes I have lacked confidence. So, when my name was announced as the winner, I was shocked. Thinking back, it gave me a massive confidence boost in a way that showed me I do know what I am doing, and I should be confident in projecting that.
"For all the competitors, the competition shows the level required to be at the top of your trade. Apprentices can see areas that they may need to develop, and for experienced engineers, it can also get your brain working on things you may not have seen for some time (like the old vehicle tracking equipment).
"Also, being in the competition with other people from different companies allowed us to communicate about our different ways of working. It helps share knowledge and ideas which can improve you as a person and help the company you work for grow in the way it operates."
David John – First Bus Solent Apprentice – Winner Mechelec
"I'm excited to win and proud of this achievement. The challenge was hard work, but we really got a chance to demonstrate our skills. The training at First Bus is excellent and it gave me the knowledge and confidence to compete successfully."