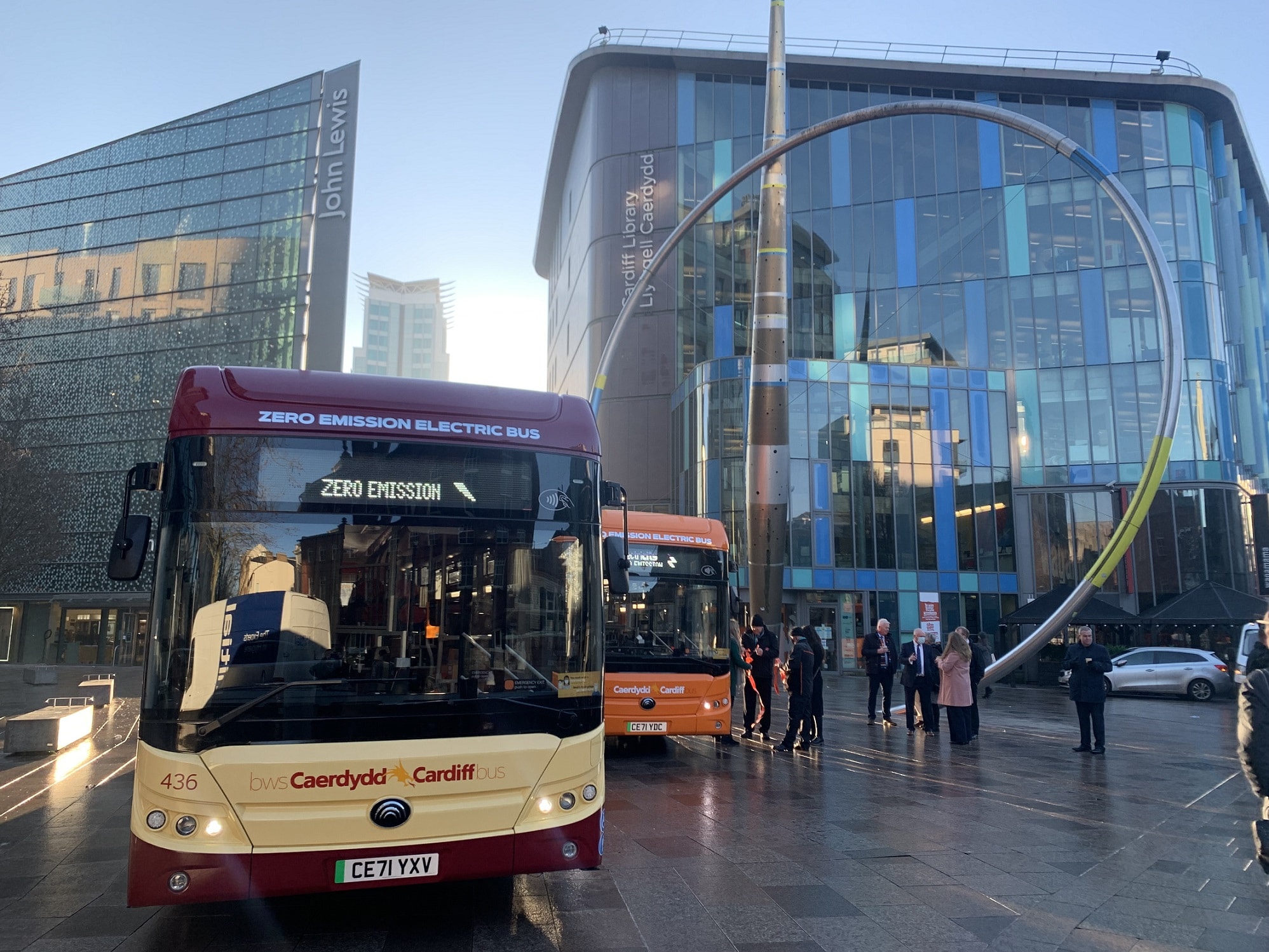 Cardiff Bus has unveiled its 36 Yutong E12 battery-electric buses, which have converted almost a quarter of the municipal operator's fleet to zero-emission in one go.
The E12 delivery represents the start of Cardiff Bus's fleet modernisation plans, it says. The buses are equipped with next stop audio-visual announcements and USB charging points and are further fruits of a collaborative approach between operators, vehicle supplier Pelican Bus and Coach and electric vehicle fleet and battery storage specialist Zenobe. 
Investment in the buses was also enabled through work between Cardiff Bus and its shareholder Cardiff Council after a successful bid for funding from the Department for Transport's Ultra-Low Emission Bus Scheme.  
Zenobe has financed and implemented the charging infrastructure for the 36 buses. It has also provided an end-to-end software solution to manage that charging, as well as the resulting power requirements. Delivery of the E12s represents more success for Pelican in the Welsh battery-electric bus market after orders from Newport Bus and for TrawsCymru services. 
Cardiff Bus Managing Director Paul Dyer says that the battery-electric buses are "a huge step in not only our goal to reach zero emissions, but also of providing a first-class service to our customers." 
Adds Cardiff Council Cabinet Member for Strategic Planning and Transport Cllr Caro Wild: "These modern vehicles will significantly improve the customer experience and are great for the environment. We know from our own research that people are excited about electric buses coming to Cardiff, so now that they are here, we hope as many will use them as possible." 
Agreement to purchase the Yutong fleet followed a tender process by Cardiff Bus. Pelican has completed them at its Castleford base over six weeks prior to the launch event, with Head of Yutong Bus UK Ian Downie noting that Cardiff Bus's specification has required a number of UK-supplied components to be fitted.