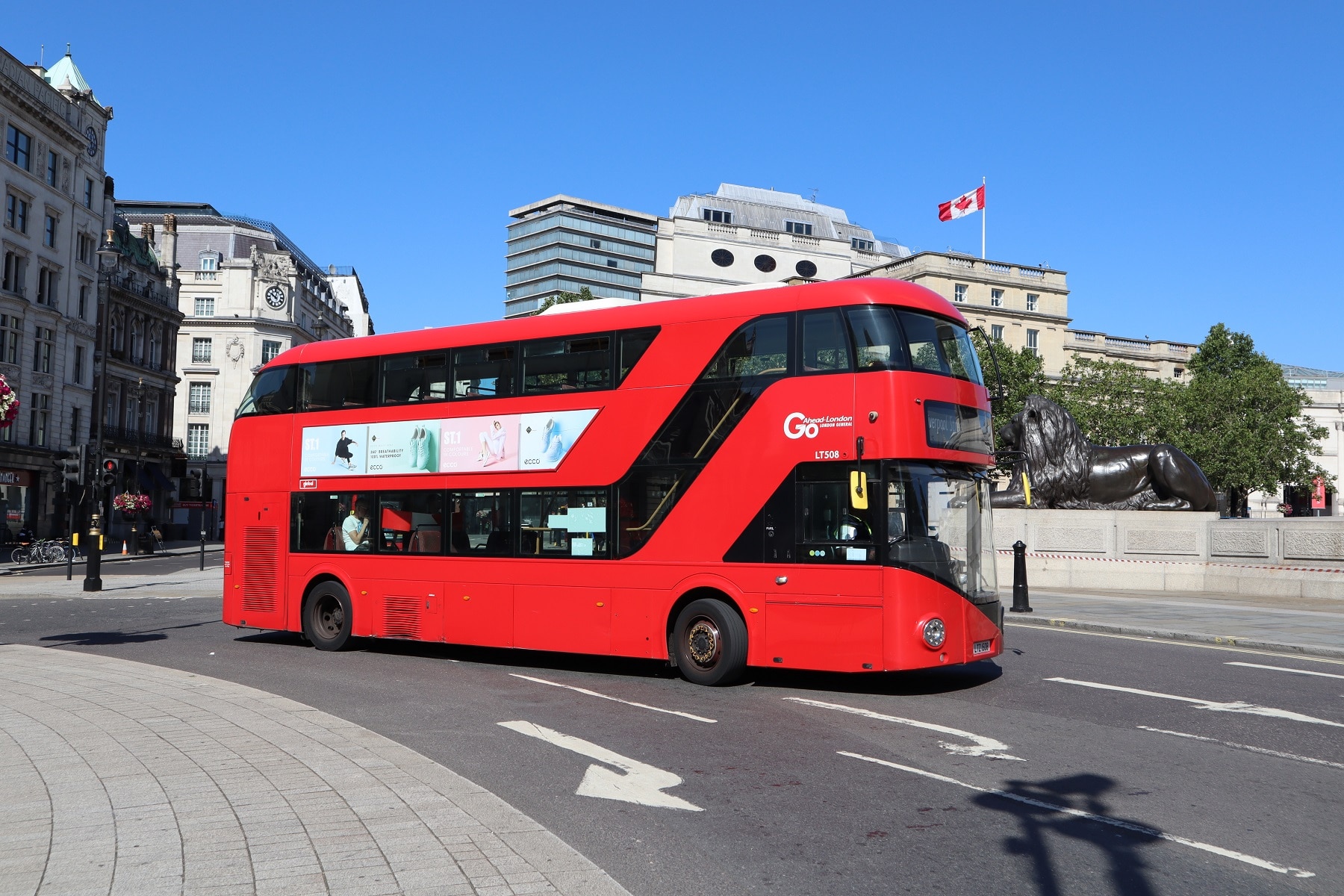 The future of the 1,000-strong New Routemaster fleet is in jeopardy if Transport for London (TfL) and the government do not reach agreement on long-term funding for TfL, Mayor of London Sadiq Khan has said. 
The buses are currently due mid-life refurbishment. If money is not available for that work, then combined with potential cuts to the bus network via what Mr Khan's office calls a "managed decline" approach, the Wrightbus vehicles may need to be pulled from service. Over 100 routes could be withdrawn under that worst-case scenario, it is claimed. 
Such a threat represents a furthering of what has been an acrimonious back-and-forth between Mayor of London Sadiq Khan and Secretary of State for Transport Grant Shapps over a long-term funding deal for TfL. 
Such support is required following a collapse in TfL's income over the course of the COVID-19 pandemic. The current funding agreement expires on 4 February. Mr Shapps most recently said that the government "is committed to supporting London and the transport network upon which it depends, while balancing that with supporting the national transport network as a whole." 
Suggestion that the New Routemaster fleet may be withdrawn has been introduced to the doomsday scenario for TfL by Mr Khan alongside threats to the capital's bus network and implications for the wider UK bus manufacturing industry.

His office claims that vehicle purchases by TfL contractors typically make up half of all orders placed for new buses in the UK each year. TfL has paused awarding new bus contracts since November 2021. 
In addition, a failure to reach agreement will also impact plans to convert London's bus fleet to zero-emission. The date for that would be likely to slip to no earlier than 2037, although that year was Mr Khan's original hope for completion of the shift. His office says that if orders for such buses in London are halted, "progress towards electrification will slow nationally, increasing costs and losing the benefit for the entire country." 
In June 2021, TfL said through a Freedom of Information Act response that "most if not all" of the New Routemaster fleet will be "due for natural replacement by the end of 2030." Mr Khan has previously aired hopes that all the TfL contracted bus fleet will have transitioned to zero-emission by then, although that is subject to further government funding.
TfL expects the New Routemaster refurbishment programme to take around five years, should it go ahead.