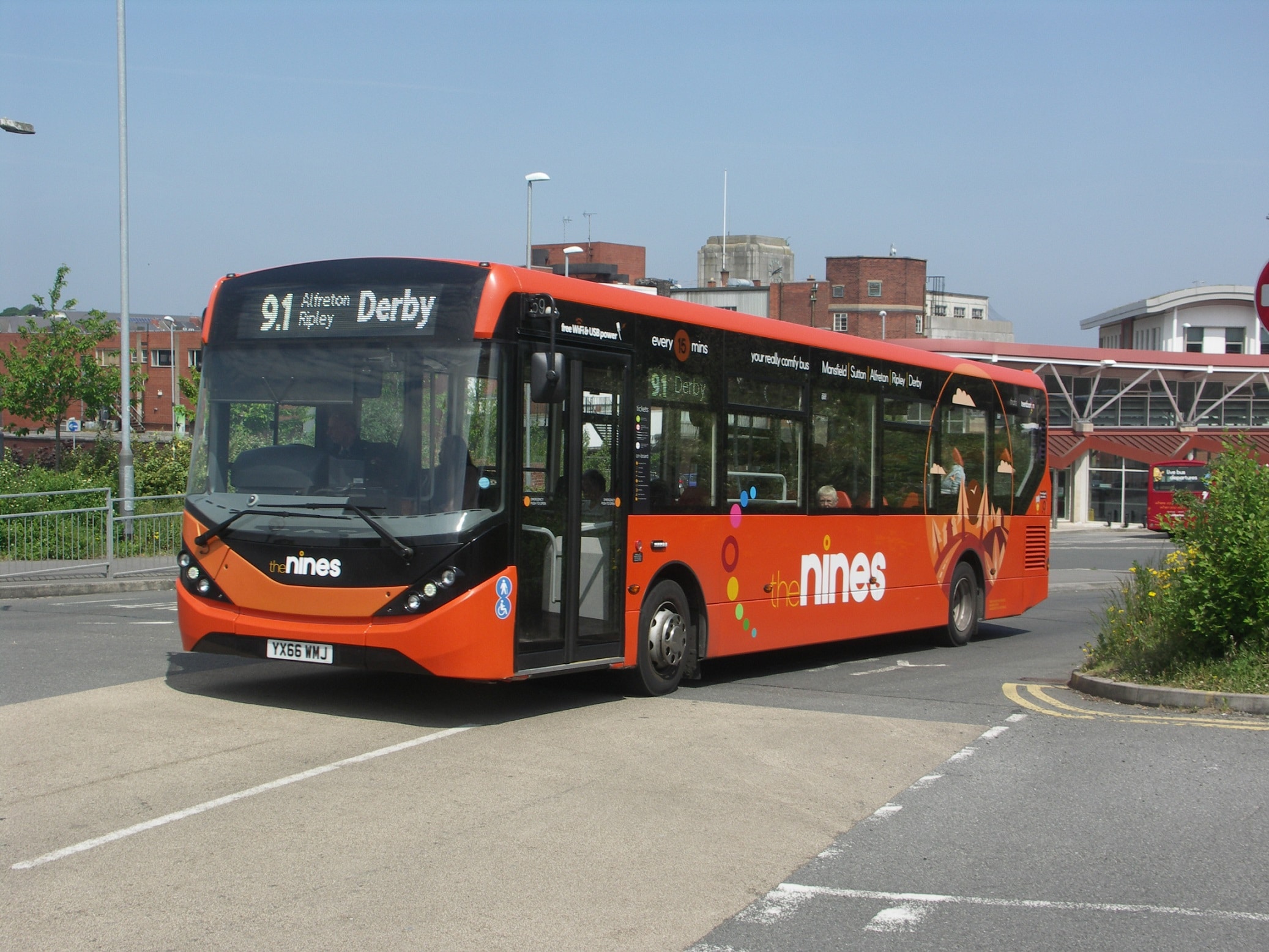 Potential for further government support of bus services in England beyond the planned expiry of Bus Recovery Grant (BRG) funding on 5 April has been raised. It is contained in a letter from the Department for Transport (DfT) to local transport authorities (LTAs) that also discloses how the budget for National Bus Strategy-related improvemenets over the next three financial years now stands at around £1.4bn, less than half that first promised.

Deputy Director, Bus Recovery and Reform, Local Transport Sharon Maddix acknowledges that operators and LTAs face "ongoing challenges" in maintaining provision caused by ongoing driver shortages and the Omicron variant. DfT is thus "working with the sector to understand how these might impact services after [BRG] ends and what further action might be needed."
Short-, medium- and long-term bus funding in England uncertain
While there is no implicit suggestion that the government plans to either extend BRG or introduce a successor, fears continue to grow that if BRG ends as scheduled on 5 April there will be widespread and immediate service withdrawals and curtailments. 
However, BRG has been criticised for payments that are made late or are below levels expected, suggesting that any extension of it may be insufficient to stave off service reductions when coupled to planned reductions to concessionary reimbursement levels. Ms Maddix has nevertheless reaffirmed DfT's commitment that the bus sector in England will eventually return to "financial sustainability."

In addition, she has revealed early information on the award of money towards Bus Service Improvement Plans (BSIPs). DfT expects to provide details of indicative BSIP funding "by February." Adding weight to speculation that not all BSIPs will receive support, Ms Maddix says that "prioritisation is inevitable" in that work. 
The scale of ambition across the 79 LTAs that are involved with BSIPs "greatly exceeds" the funding that is available, she adds. The approximately £1.4bn budget over the next three financial years includes money towards the purchase of zero-emission buses. It is not clear where all the outstanding £1.6m from the originally promised £3bn towards NBS policy aims has gone.

Work by the Confederation of Passenger Transport has suggested that at least £7bn will be required to make good on all BSIP proposals. Other estimates have been signficantly above that figure. In October 2021, DfT dropped a hint that it may be planning to fund BSIP aims beyond the current three-year National Bus Strategy delivery horizon although nothing further has been said about that and it now seems unlikely.

Enhanced Partnership introduction deadline extended UFN
In a further unexpected turn, DfT has also extended the deadline for the submission of draft Enhanced Partnership (EP) plans by all LTAs except Greater Manchester Combined Authority to the end of April. It will advise in due course about when completed EPs should be made and submitted to the Department.
BSIP guidance issued in May 2021 stated that those EPs would be required to be in place by April.
Ms Maddix says that "a level of complexity involved in developing" an EP, and "fast-changing patterns of travel demand" caused by the Omicron variant are the reasons for the changed timeframe for EPs.

Regardless of the amount of funding awarded to each BSIP, DfT nevertheless wants all EPs to commit the relevant LTA(s) to continue providing existing bus priority measures; to implement low- or no-cost improvements outlined in BSIPs, including passenger charters and high-quality information for passengers; and to be flexible to incorporate further enhancements through EP variation if funding comes available.