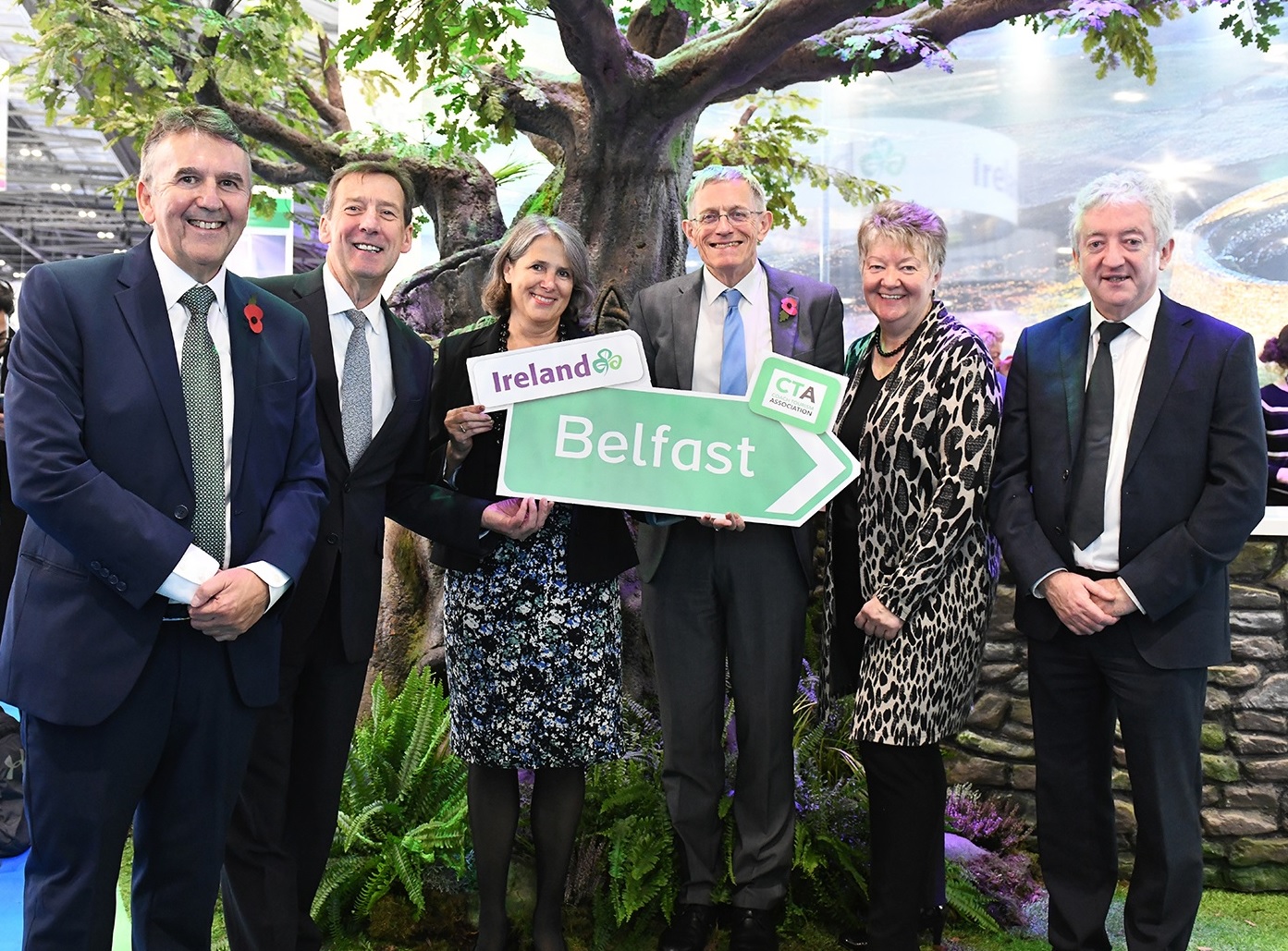 Tourism Ireland has underlined its support of coach tourism ahead of the Coach Tourism Association (CTA) holding its 2023 conference and workshop in Belfast on 5-6 February.
That event will be sponsored by organisation and is to be held at the Europa Hotel. Tourism Ireland Chief Executive Niall Gibbons says that coach tourism is "extremely valuable" to the island of Ireland throughout the year.
"We plan to use the conference to showcase our superb tourism offering, helping our coach tour operator partners to develop new and existing programmes for their clients," adds Mr Gibbons. He notes that Belfast has a large number of attractions suited to coach groups both in the city and within a short drive.
Details of the familiarisation trips to accompany the event have already been announced. The conference session will be led by travel journalist Simon Calder (pictured, third from right) and include additional guest speakers from the coach tourism industry. A 'meet the buyer' workshop will also be held.
As the event dates approach, Robert Shaw, CTA Chair and Director of Coventry coach operator Harry Shaw (pictured, left), says: "It is exciting to be heading for Northern Ireland for the first time for our conference and workshop, as it has such a wealth of opportunities for groups.
"The valued support and sponsorship from Tourism Ireland also shows the commitment that the organisation has in encouraging operators. As Niall Gibbons says, coach tourism continues to be important across the island of Ireland, as operators will see at the 2023 conference and workshop."
Places at the conference and workshop remain available for CTA members. Non-members who wish to attend are advised by the Association to join and then book their place(s).