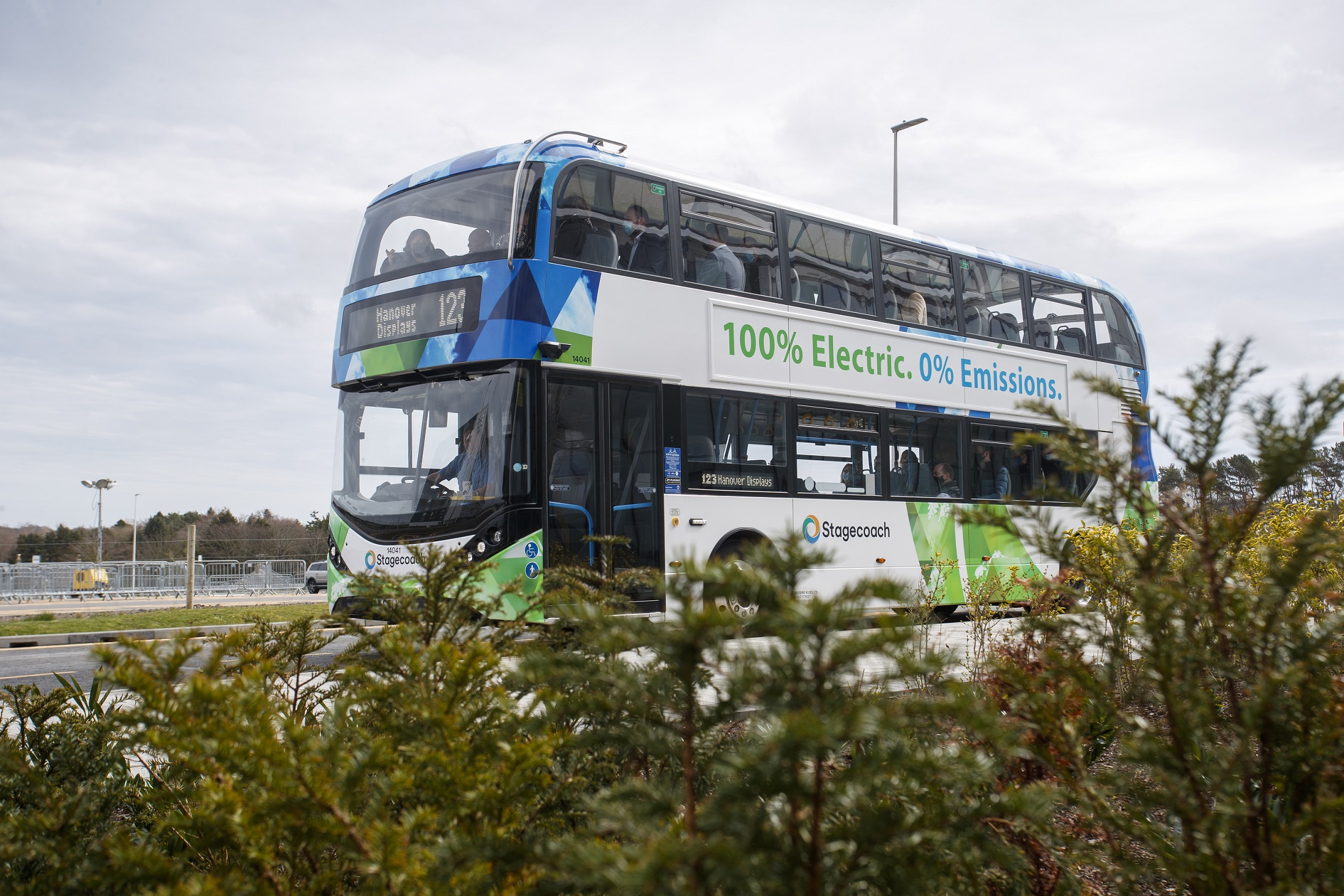 The UK continued to excel in the Europe-wide deployment of battery-electric coaches and buses during 2022, figures surrounding alternative fuels in the sector have shown. 685 of those vehicles were registered here during the year, placing the UK at the top of a 31-nation league table for battery-electric.
Data gathered by Dutch consultancy Chatrou CME Solutions captures the EU27, the UK, Iceland, Norway and Switzerland. It looks at battery-electric, hydrogen fuel cell-electric, diesel-electric hybrid and compressed natural gas buses, with reports drawn from the relevant authority in each country.
Overall market for battery-electric buses grew strongly in 2022
Across those nations, 4,152 battery-electric buses were registered in 2022. That is well above the 3,282 of the same type in 2021 and comes despite a drop in the overall number of alternatively fuelled buses registered over the same timeframe from 9,813 to 9,543. Of last year's figures solely for battery-electrics, the UK's 685 registrations represented 16.5% of the 31-nation total.
Such a return puts the UK well ahead of second-placed Germany, which came in with 581 registrations. France was third with 549. Completing the top five were Denmark (381) and Finland (279). The UK-specific position represents an increase of 145 registrations over 2021's 540. The latter was ranked second among countries captured, lagging only Germany's 555.
A longer-term view of battery-electric buses from 2012-2022 also shows the UK at the top. In that period it reported 1,835 registrations, marginally ahead of Germany's 1,809. France was in third place with 1,562, with the Netherlands and Sweden completing the top five.
In solely the city bus market across the 31 countries concerned in 2022, battery-electric accounted for 29.7% of all vehicle registrations, up from 21.7% in 2021 and 14.8% in 2020.
Outside the city bus segment, 109 battery-electric interurban buses and 62 battery-electric coaches were registered in the 31 nations in question during 2022. Chatrou CME Solutions owner Wim Chatrou describes the total in those areas of 171 as having "exploded" from negligible volumes in previous years. All 171 were from Chinese manufacturers, he adds.
Hydrogen fuel-cell electric remains a smaller player in the alternative driveline market for now. It accounted for 0.7% of city bus registrations in 2022, with 99.
Diesel-electric hybrid bus registrations see major drop-off
In an indication that the attractiveness of diesel-electric hybrids is waning, their share of the overall city bus market was 14.9% in 2022, down from 21.8% the previous year. In absolute terms, diesel-electric hybrid registrations dropped from 3,285 to 2,018 in that period. Conventional diesel accounted for just 37.5% of city bus registrations in the Chatrou CMS Solutions data.
From a manufacturer's point of view, Yutong was the best performer in the battery-electric sector in 2022 across the 31 countries in question. It saw 479 registrations. The BYD ADL partnership was close behind with 465, and Mercedes-Benz was in third place with 405. Iveco-Heuliez and VDL made up the top five.
The OEM position for battery-electric over the period between 2012-2022 puts Polish manufacturer Solaris at the top, with 1,462 registrations. BYD as a standalone brand saw 1,410 and VDL 1,313. The BYD ADL partnership came in fourth, with 1,268, and Yutong was in fifth with 1,118.