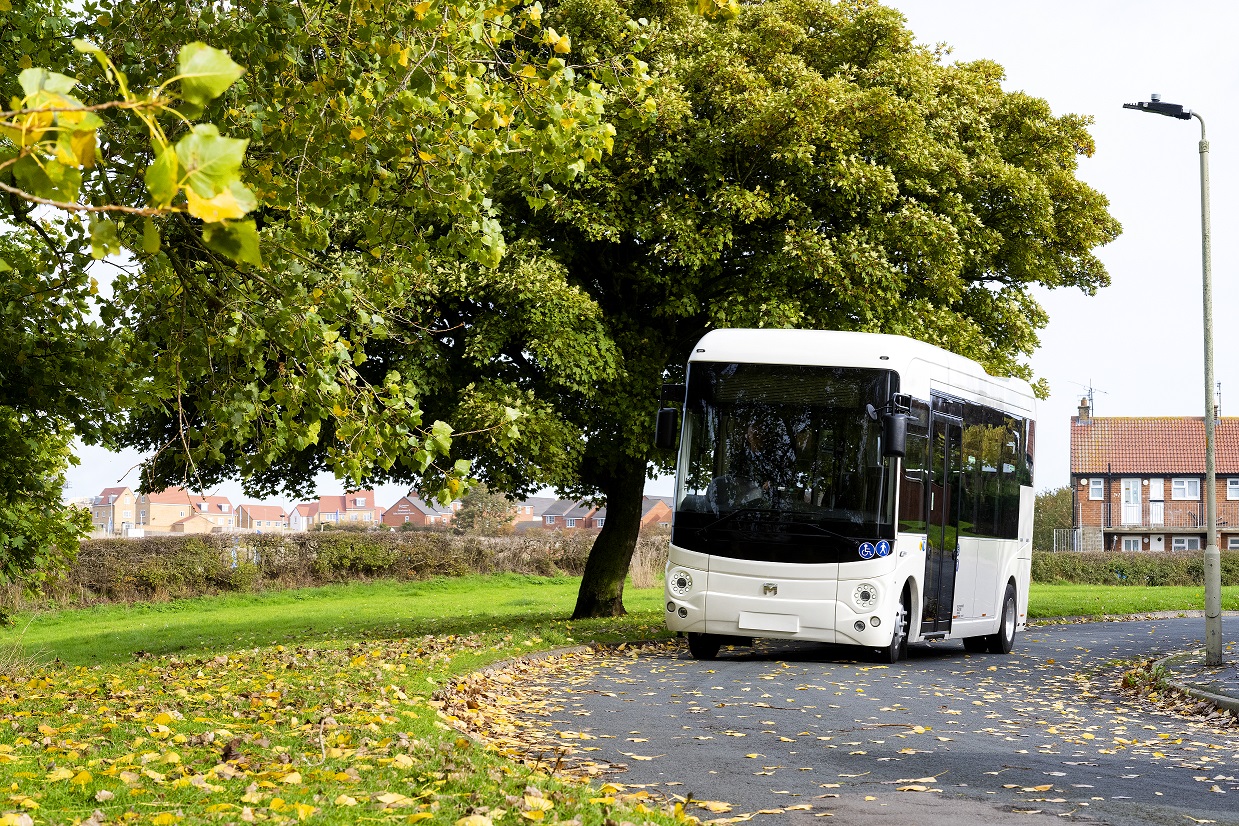 The Mellor Sigma battery-electric bus line-up will come with a maximum of 420kW/h of energy capacity and a claimed range of up to 300 miles, the manufacturer says.
Such details are contained on data sheets published for the first time by Mellor in November. The above figures apply to the Sigma 12 model, for which an order for nine has already been placed by Ascendal Group for its Whippet subsidiary in Cambridgeshire. Batteries from CATL are used across the Sigma range, all based on lithium iron phosphate chemistry.
Release of the data follows the addition of high-floor variants of the Sigma 7 and the Sigma 9 to the existing low-floor line-up, which comes in six lengths between 7-12m. The high-floor models are intended for local authority applications. They can carry a maximum of seven or 10 wheelchair users respectively, as well as having potential for higher seating capacities than their low-floor sisters.
For the Sigma 12 at a length of 11.95m, in addition to the above figures a maximum seating capacity of 44 is coupled to potential for 26 standing passengers. Like the Sigma 11 it comes with a GVW of 19,000kg. The 11.28m Sigma 11 can carry 40 seated and 30 standing passengers. It also has 420kW/h of energy storage, but Mellor says that its maximum range is 272 miles.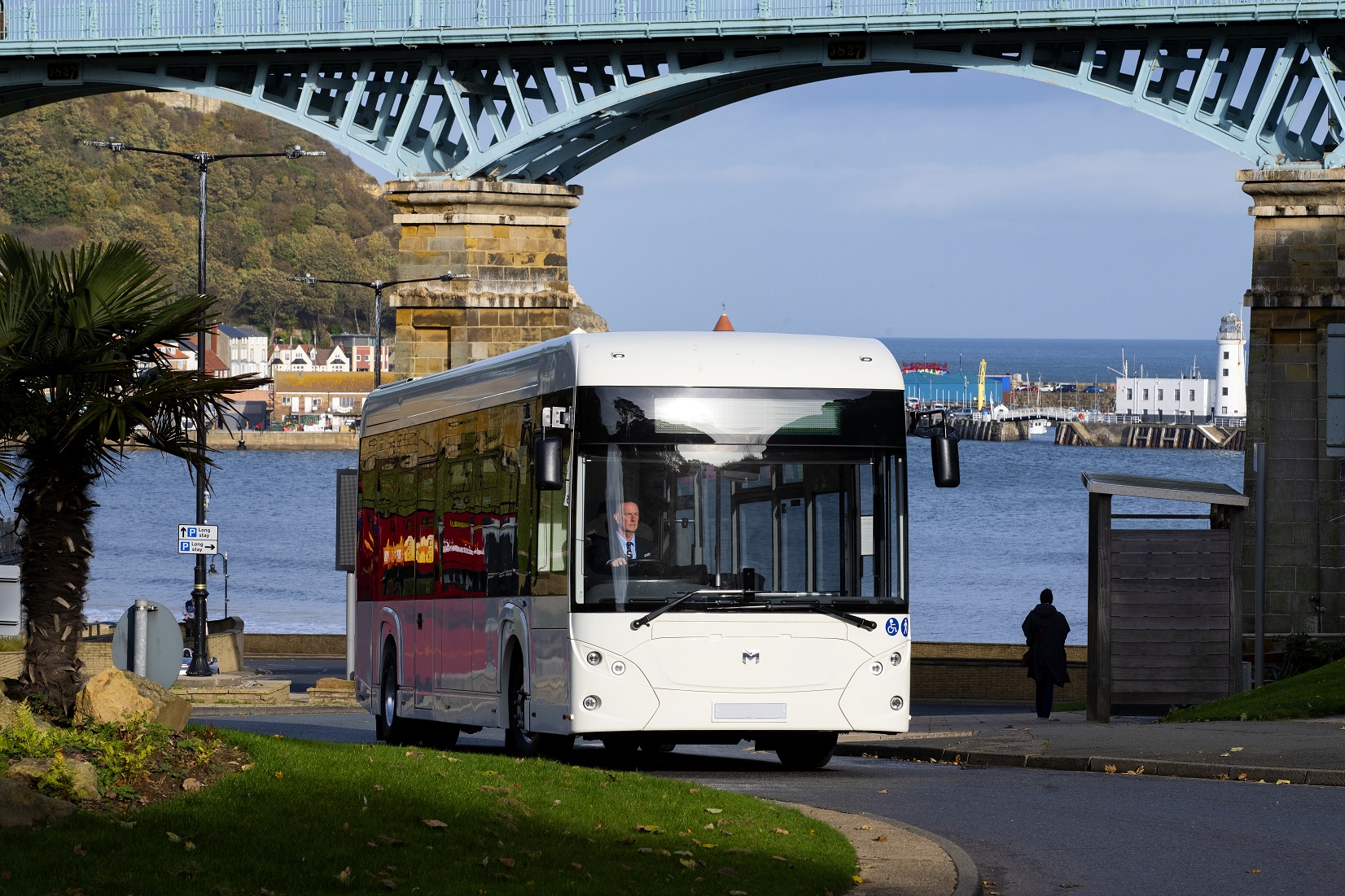 On the 10.25m long Sigma 10 (pictured, right) is placed either 252 or 210kW/h of battery capacity for a claimed maximum range of 210 or 175 miles, respectively.
The Sigma 10 has a 16,500kg GVW and it can carry a maximum of 35 seated and 35 standing passengers.
Sigma 9 (at 9.40m) and Sigma 8 (at 8.73m) are each equipped with 210kW/h of energy storage to deliver a claimed maximum range of 160 miles. They are both built to GVWs of 13,000kg.
The Sigma 9 in low-floor format offers 31 seats and room for 29 standees. To a high-floor layout, in addition to potential for 10 wheelchair users, it can alternatively accommodate 34 seated passengers in what Mellor says gives scope to carry "a full class of schoolchildren." The Sigma 8 offers scope for 27 seated and 27 standing customers.
Sigma 7 (pictured, top) has 127kW/h of batteries and a claimed range of 160 miles, along with a 9,000kg GVW. In high-floor configuration at a length of 7.40m, it offers up to 22 seats in addition to scope for seven wheelchair users.
In low-floor layout and at 7.15m long, the Sigma 7 comes in multiple formats. The bus service specification allows 15 seated passengers and 16 standees. DRT and accessible variants deliver 16 seats, with further scope within that envelope for up to three wheelchair users to be carried.
Mellor says that over 100 orders for Sigma have been placed in the UK and continental Europe. Confirmed buyers in addition to Ascendal include London Hire and Shuttlebus, while local authorities Dumfries and Galloway Council, East Riding of Yorkshire Council and the London Borough of Islington are also committed.