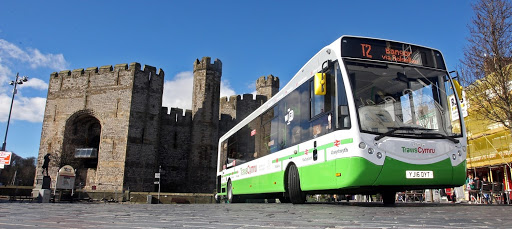 Smart mobility provider UrbanThings has announced that it is partnering with the welsh government to provide its ticketing solution on the TrawsCymru network across Wales.
The company will deploy its Ticketless solution on three of TrawsCymru's coach routes in October, with the rest of the network following in early 2021.
It means passengers will be able to buy tickets using the TrawsCymru website and new mobile app, reserve seats, and view real-time travel information gathered from First Group, Stagecoach and Lloyds Coaches.
Also visible will be live vehicle capacity, recently introduced by UrbanThings to help manage social distancing during coronavirus COVID-19.
UrbanThings only recently began conversations about the importance of pre-booking journeys. UrbanThings CEO Carl Partridge says: "It's very exciting to be working directly with the Welsh Government on the TrawsCymru project. It requires an integrated solution that can span multiple operators, and needs it delivered within a tight timeframe. From October, TrawsCymru passengers will be able to buy tickets, reserve seats, see real-time travel information and live vehicle capacity, all in one place."
Mr Partridge adds that the ability to pre-book journeys with the 'guarantee of a safe environment' is an essential element in restoring confidence in public transport.