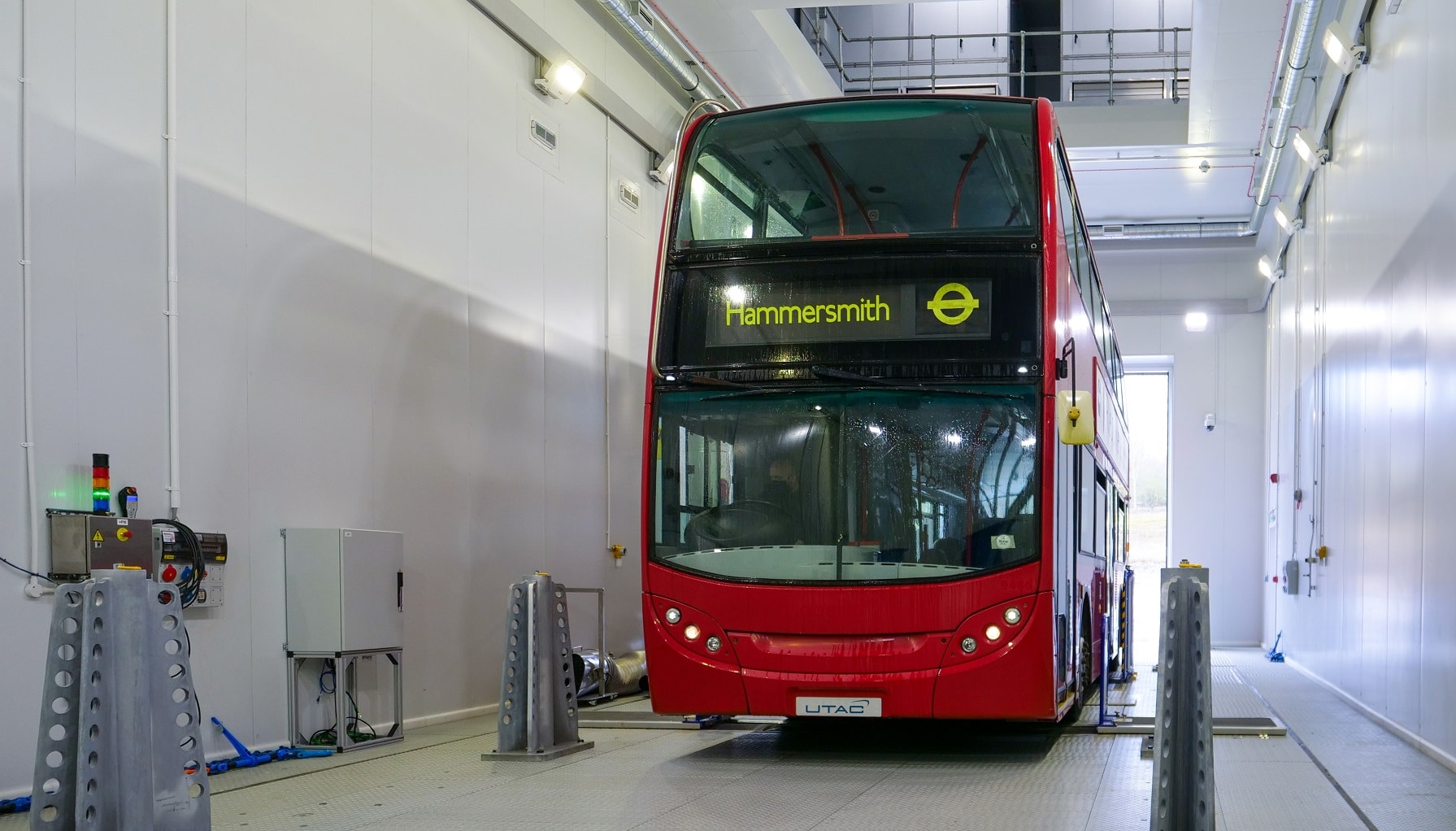 A new facility has opened at UTAC Millbrook that the business says will allow a wide range of tests to be conducted on coaches and buses, and at a greater accuracy than before.
The 4WD Variable Temperature Emissions Chamber (VTEC) at UTAC Millbrook can accommodate vehicles with a wheelbase of up to 8m and it allows up to eight hours' driving to be simulated over a typical shift.
Testing of a vehicle's thermal management can be conducted under various ambient conditions, including at temperatures of as low as -20°C. That enables manufacturers to prove that vehicles can demist and defrost quickly, and maintain an acceptable internal temperature with varying numbers of passengers.
The new VTEC is also equipped to measure energy consumption and range of conventional, hybrid and electric vehicles. That includes the testing of vehicles that are fuelled by gaseous substances such as hydrogen.
Real Driving Emissions simulation is part of the testing facility's capabilities, including a dedicated particulate matter filter weighing chamber.
Says UTAC Chief Executive Laurent Benoit: "In the development of our new 4WD VTEC facility, our engineers have worked hard to ensure that the coach and bus sector has everything it needs to perform more accurate powertrain and heating, ventilation and air-conditioning tests in a controlled environment.
"It is testament to the commitment of our talented team that our all-new VTEC is the exceptional facility that is opening today. The introduction is an important step in ensuring that we remain at the leading edge of testing and development, new and in the coming decades, for heavy duty vehicles."