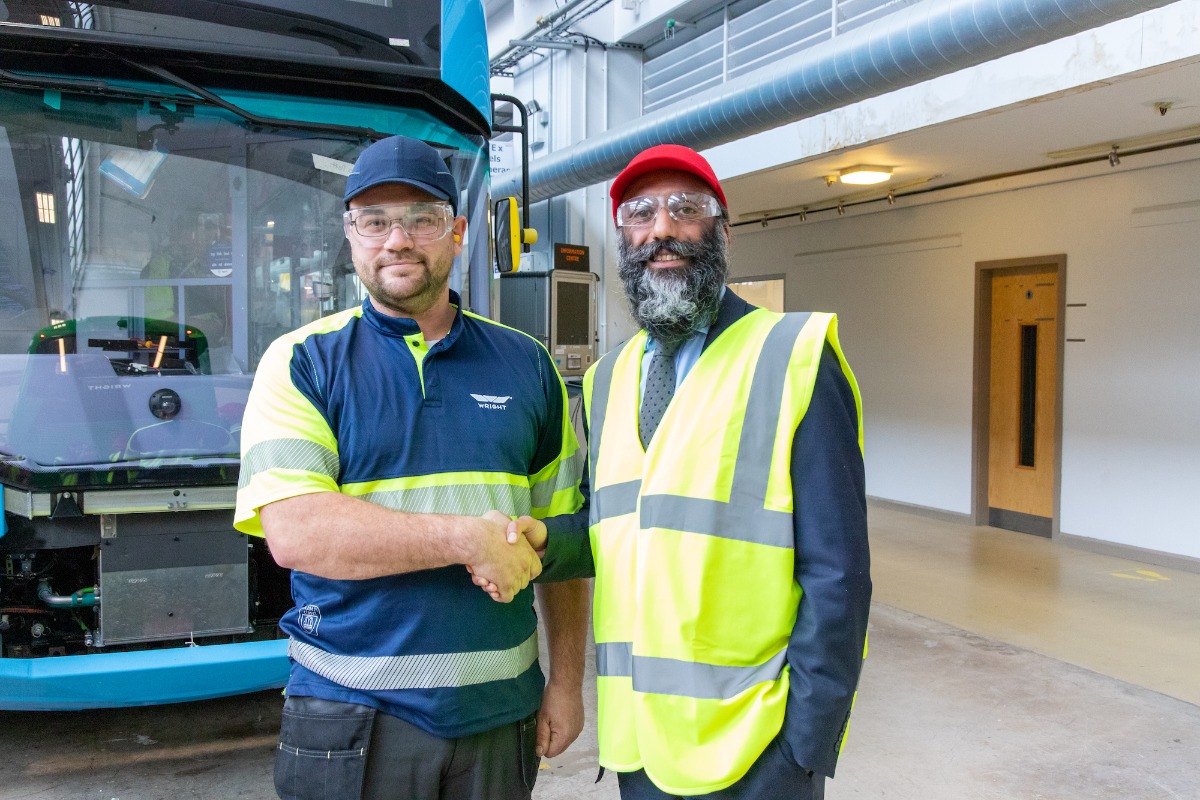 Wrightbus has welcomed its 1,000th employee, coach builder Matthew Hill from Ballymena, three years after the company was rescued from administration by Jo Bamford in 2019 – when it had just 56 people on its books.
It follows a 40% expansion in staff headcount in the last year, while a further 400 employees are expected to arrive in the current financial year amid a string of deals which sees the business aiming to build 3,000 zero-emission buses by 2024. If achieved, that should total some 10% of the total UK fleet of zero-emission buses.
"When I took over the company I was clear about my ambitions for it, both in terms of contributing to  the UK's plans for net zero and in terms of supporting the British economy," says Mr Bamford. "We have invested heavily in the last three years and it is remarkable to see 1,000 members of staff now employed in Northern Ireland when there were just a handful of people left when the company was bought out of administration.
"This has been our most successful year to date, and that is down to those 1,000 people who are Wrightbus. I'm immensely proud of what the team has achieved and the reputation we have forged in the zero-emission transport sector.
"The deals we have secured this year are because of the reputation we have built up, which really does speak for itself. We developed the world's first hydrogen double deck and the world's most efficient double deck battery-electric bus. These deals have been secured on our merit."