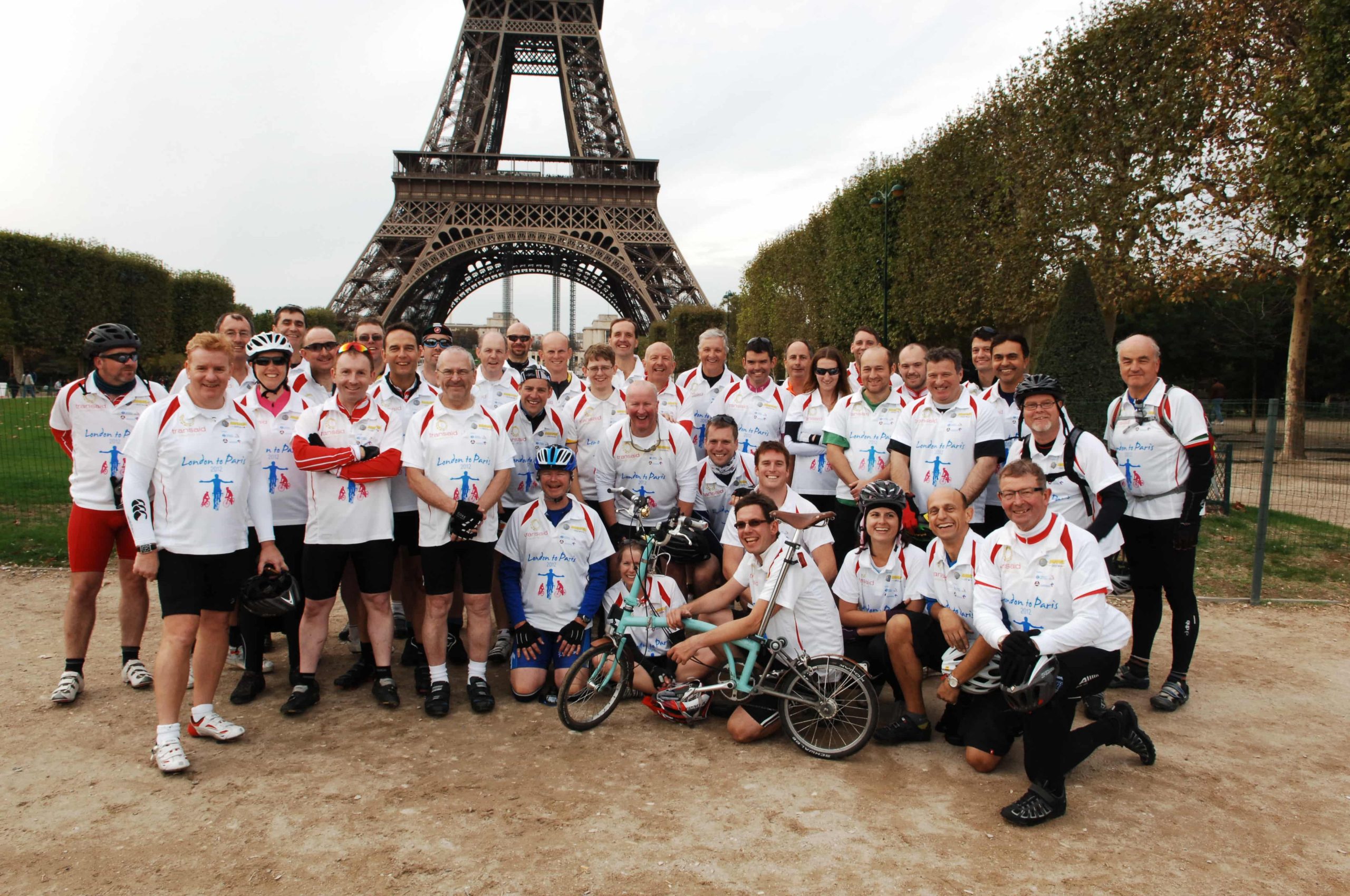 Transaid has marked the start of celebrations for its silver jubilee in 2023 with the launch of a London to Paris cycle challenge.
Riders are set to depart from London's Greenwich Observatory on 22 September 2023 for the three-day, 187-mile journey to the Eiffel Tower in the French capital.
Funds raised will be used to support Transaid's work in sub-Saharan Africa, where it helps improve road safety and increases access to healthcare for rural communities.
While the terrain will be relatively flat, riders will climb approximately 3,800 feet over 65 miles during the first day, 2,000 feet over 70 miles on the second day, and 2,400 feet over 52 miles on the third day. The route will run on quiet rural roads where it can, and make use of the EuroVelo cycle network when in France.
"Our first ever European cycle challenge was to Paris in 2012, and it proved so successful we returned on our bikes again in 2017. Naturally it has a special place in our hearts, and we are delighted to mark Transaid's silver jubilee with a return to this beautiful city, this time following a different route," says Florence Bearman, Transaid's Acting Co-Chief Executive. "Our cycle challenges are incredibly popular and offer a fantastic chance for supporters to raise essential funds for our life saving programmes. London to Paris will be a great opportunity to network with colleagues from across the industry, both during the ride and in a series of team meals – culminating in a well-deserved celebratory dinner on the final night."
Riders will receive four nights' accomodation with meals, refreshment stops on riding days, luggage transfer and access to support vehicles en route. Individuals and teams are welcomed and demand is expected to be high. To register, a fee of £149 applies with a minimum sponsorship of £1,800.
For more information and to sign up, readers should contact Anna Giavedoni on 02073 878136 or via email at anna@transaid.org