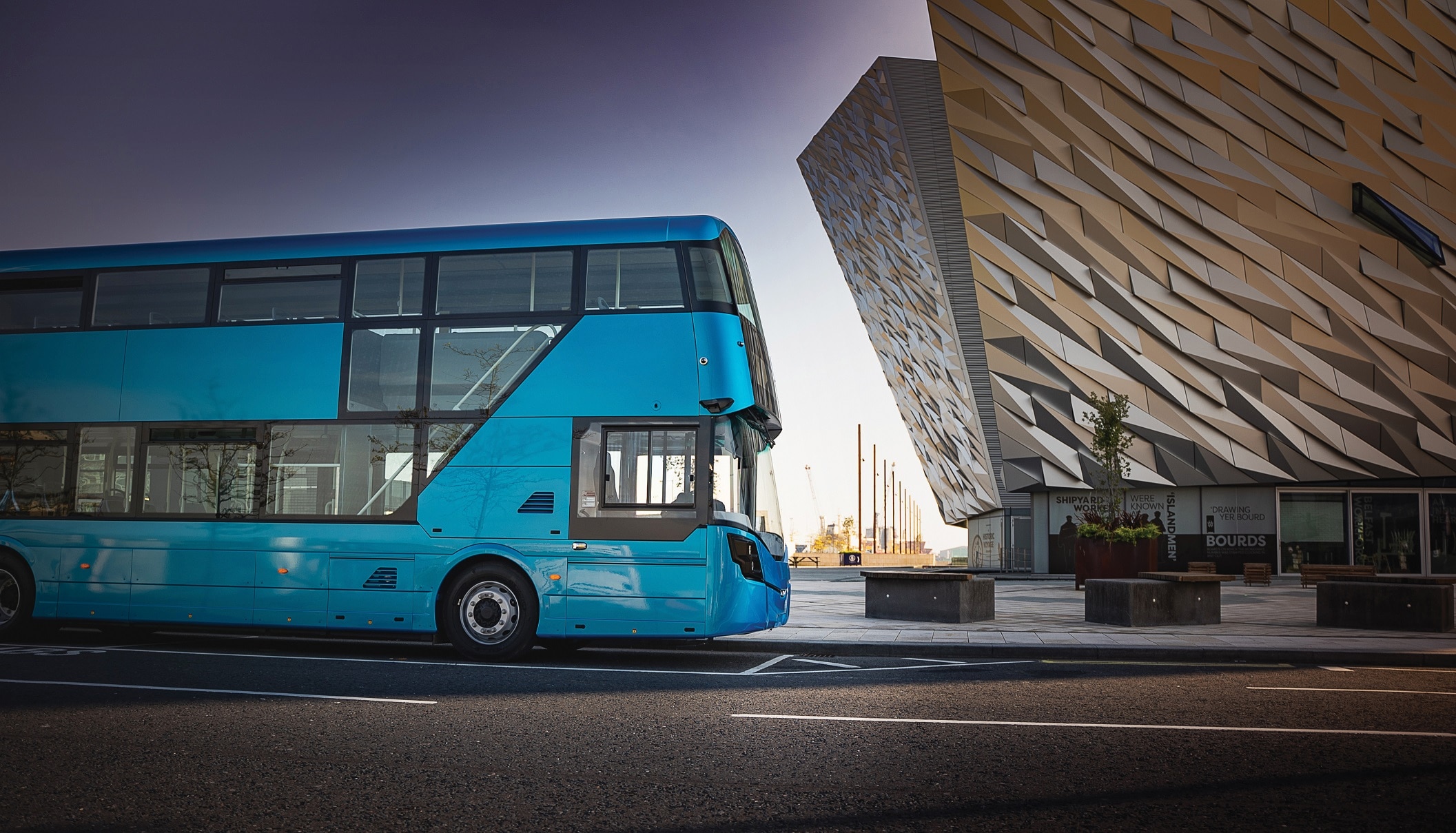 The National Transport Authority (NTA) in Ireland has signed a single-supplier framework agreement with Wrightbus that provides for the delivery of up to 800 battery-electric double-decker buses over five years. 120 StreetDeck Electroliners have already been ordered as part of that agreement.
Of those initial buses, 100 will go to Dublin Bus while 20 will be received by Bus Eireann for use in Limerick. The first are expected to enter service in 2023 – a slip from the originally anticipated 2022 – with installation of the necessary infrastructure, and commissioning and training activities, to start this year.
The deal between NTA and Wrightbus is part of work around decarbonising the public transport fleet in Ireland and is in line with a number of policy objectives. The initial order for 120 StreetDeck Electroliners represents an investment of €80.4m.
NTA Chair Anne Graham says: "The transition to a zero-emission bus fleet is a central component of our BusConnects project, and the procurement of these battery-electric buses represents a key milestone in the process.
"There is no doubt that people are looking to us to provide better, more sustainable transport alternatives in all areas, and it is incumbent on us as an Authority to respond to that demand in a positive way. In so doing, we will reduce the need for personal vehicles, making the quality of the air we breathe healthier for everyone."
Wrightbus Managing Director Neil Collins has welcomed the agreement with NTA, describing it as "hugely significant" for both Ireland's decarbonisation efforts and the bus OEM.
"The deal further cements the reputation we have built in the zero-emission sector, and it follows hot on the heels of historic deals in Australia and Germany. This shows our ambition to be at the forefront of the zero-emission drive in cities, towns and rural areas across the world."