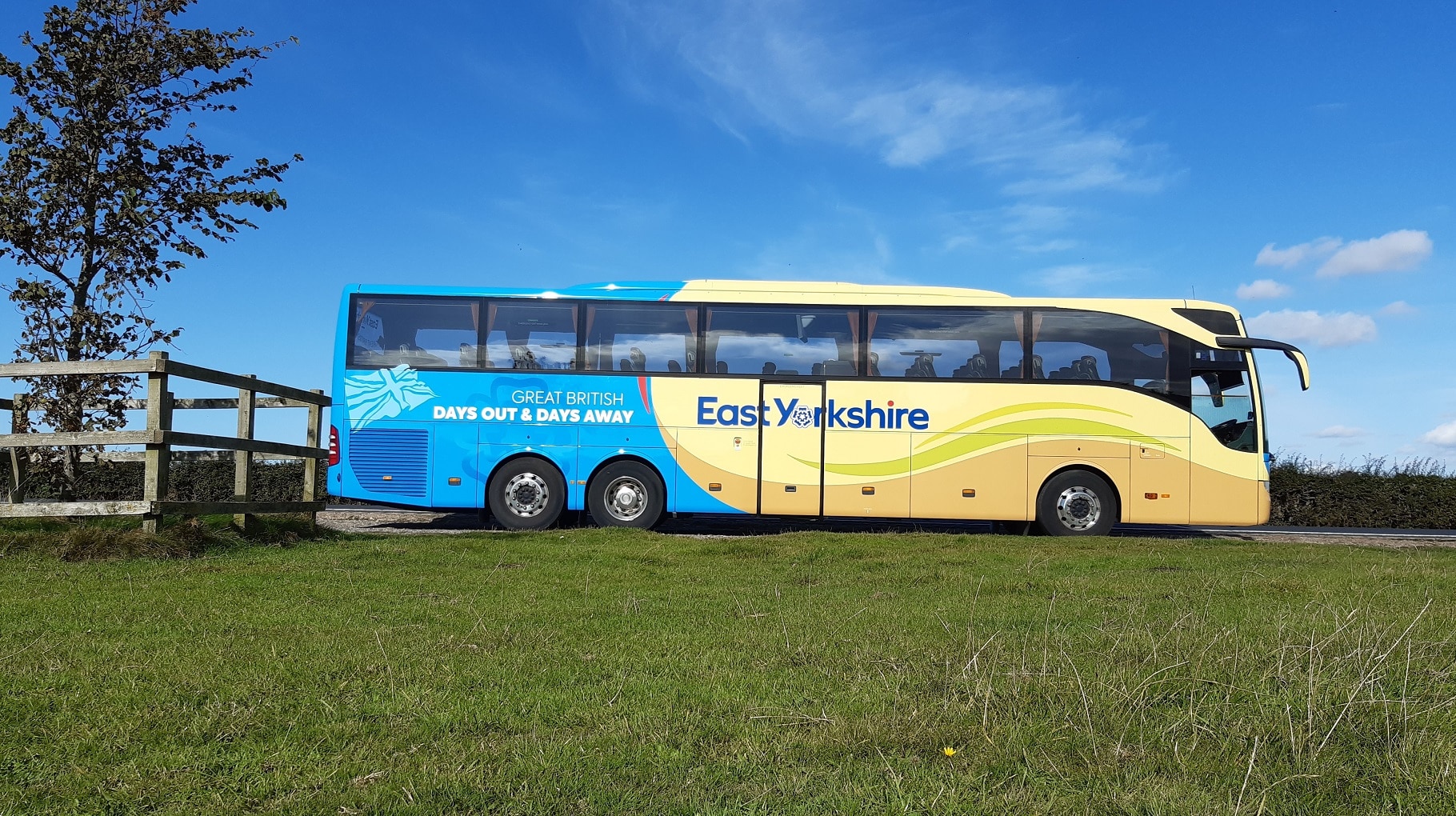 East Yorkshire Coaches has unveiled a new fleet livery as part of what it describes as "the dawn of a new era for coach trips and hires across the region."
The design was unveiled during a visit by Transport Minister Baroness Vere earlier in September. East Yorkshire Coaches says that the new livery incorporates the operator's traditional colours while also including the Yorkshire Rose and a Union Jack. The design will eventually be rolled out across the operator's coach fleet.
The coronavirus COVID-19 pandemic led East Yorkshire Coaches to cancel all its holidays and day trips over recent months. That period was "a difficult time" for the coach industry, says Area Director Ben Gilligan, but there has already been what he calls as "a positive response" locally to news that the operator will relaunch its day trip programme in October.
East Yorkshire Coaches' team has returned to work at its Hull office in preparation for that. Extra cleaning of coaches will take place and hand sanitiser will be provided on board.
The first coach to carry the new design is a Mercedes-Benz Tourismo M. It was treated at Meridian Coachworks near York. That facility is owned by independent operator York Pullman.
"Having the repaint done by Meridian Coachworks is a great example of small and larger coach and bus operators working together. That is all the more important in these challenging times," adds Mr Gilligan.
Ray Stenning's Best Impressions consultancy developed the new East Yorkshire Coaches identity. It follows Mr Stenning's earlier work to rebrand the wider East Yorkshire bus fleet. Graphics are from Hull-based Kram Signs.