A lifeline for some coach operators during the pandemic and core business work for others, adaptability appears to be the key to successful corporate shuttle services
Employee shuttles offer the ideal solution for businesses looking for a convenient and sustainable transport solution for their staff. They are also advantageous for operators as they can provide regular income, which in some cases has been critical for many during the COVID-19 pandemic.  
Shuttle buses were no longer nice-to-haves but essential as the daily commute became increasingly difficult. Therefore, many businesses were forced to seek alternative ways to get their staff safely to and from work.   
As such, some coach and bus operators that had not factored in corporate shuttle services saw this as an opportunity during challenging times.   
One of these operators is Warwick-based Ridleys Coaches. The chance to provide employee transport presented itself, and the firm took it as a diversification strategy during COVID-19, says General Manager Ashley Brown.  
"Pre-COVID, we wouldn't have necessarily looked into this kind of work because we were so busy with other work.  
"We were approached by Zeelo last year and thought, 'we've got to diversify the business to keep us going'. So, we quoted on it, and we were awarded our first contract."  
Ridleys then started running shuttle services for Amazon in May 2020 and secured contracts for other businesses that it continues to operate.   
Ashley adds that the process has been straightforward and "absolutely" beneficial as more and more companies start to provide these services for their employees.   
Likewise, corporate shuttle services were not something Manchester-based operator David Williams had considered when he established DNH Travel early last year.  
David says this type of work "without a doubt" saved his business throughout the pandemic. The firm was approached by an agency last year for a one-off job.  
David adds: "I did it for one day, and then they phoned me directly and said, 'can you do it for the next four weeks?'. Four weeks became three months, and three months became six months. Without that, I don't know if we'd be having this discussion today."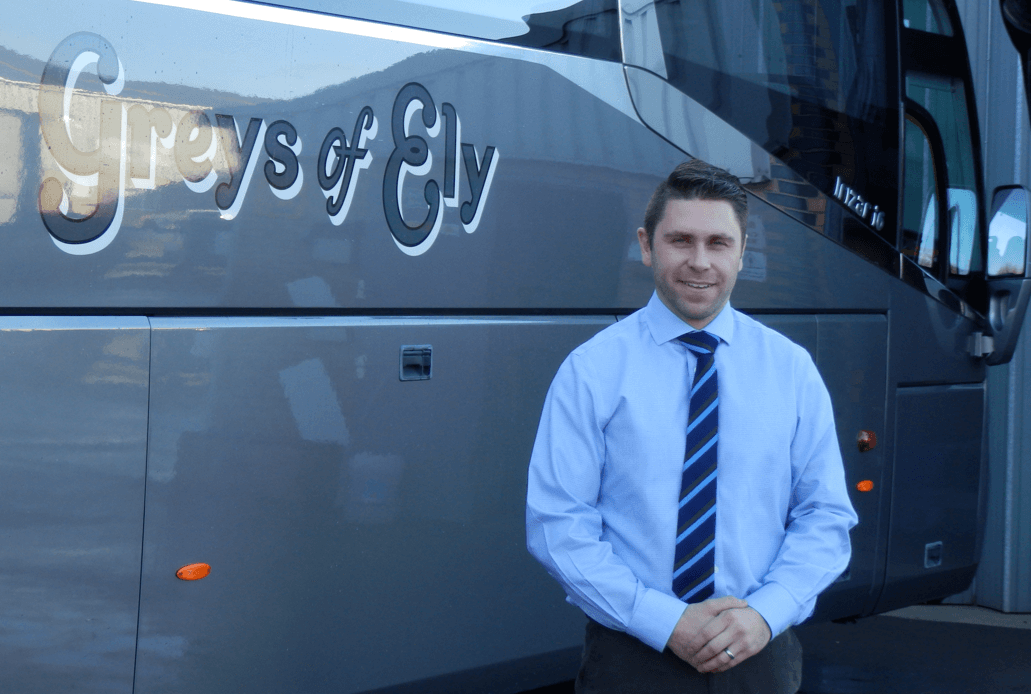 A flexible approach
For Surrey operator Passenger Plus, however, corporate shuttles – or last-mile transport – have always been the business' core work.   
The firm partners with mainly blue-chip corporates within pharmaceutical, the oil industry and financial services to run shuttles typically from railway stations to offices.   
Like most things, COVID-19 affected these services. For instance, some customers started putting on more vehicles to allow for social distancing. But overall, the number of vehicles operated went down since the number of people going into the office reduced, says MD Mark Drury.  
Luckily, most of the work is on a five-year contract, so "all those contracts kept paying us, which was fantastic," he adds.  
"We're back operating everything we're supposed to be, and the additional vehicles have stopped. But we're only running about 40-50% capacity because people haven't returned to buildings yet."  
Although the government is no longer instructing people to work from home, low numbers returning to the office also affect Greys of Ely's corporate services.   
MD Richard Grey says the return of services varies depending on who the customer is. For some, this meant adapting things like routes or destinations. A lot of these services are still reduced, particularly for science parks that housed a lot of startup companies.  
Richard explains: "COVID-19 heavily impacted startups – essentially many vanished overnight. And so those kinds of tenants are slow to return. In this case, the customer relies on a certain number of people to return to make the service viable.  
"If not, then the other tenants are picking up a higher charge for the service rather than it being spread across multiple people on that site. So, they've not said 'no'. They've said, 'we'll put the plan in place at a future date'."  
COVID-19 aside, one of the biggest challenges of running these services is traffic, says Mark.   
Operating around the M25 and areas such as Surrey and West London means congestion greatly affects the firm, particularly during school-run hours. This, along with any issues with the trains, means the operator must be flexible in its approach.   
Says Mark: "Predominantly, we're picking people up from the station. If the bus is supposed to leave at 0800hrs, but it's only got three people on it, you might as well wait until the train turns up, which might cause problems further down the line.   
"So, we've got smart ways of dealing with that. We can be a little bit dynamic with our timetables to try and compensate."   
This flexibility is something Mark says is a "big selling point" since it's not something bus operators with fixed timetables offer.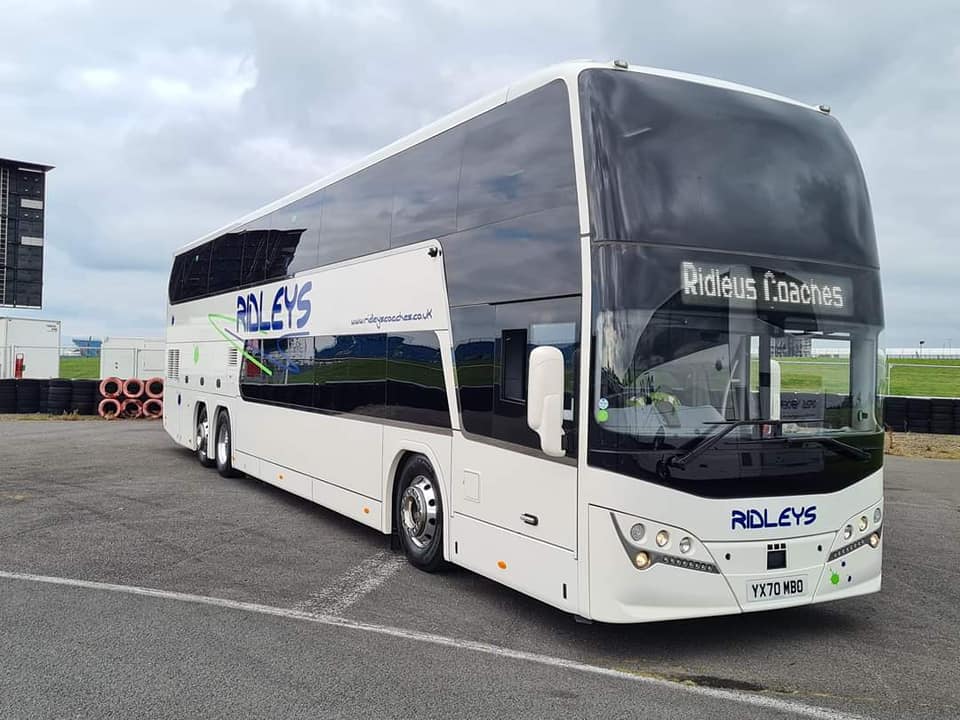 Sustainable travel solutions
Both Greys and Passenger Plus have deployed technology to enhance their workplace shuttle services. Apps, for example, mean passengers can book seats in advance in certain circumstances and they can track their vehicles.  
"Our app links to National Rail Enquiries so that they can see live updates on their phone," says Mark.  
Passenger Plus also offers its customers environmental reporting, which is becoming popular as businesses look to monitor and report their carbon footprint. Customers can therefore opt for CO2 reports either by journey or over a set period.  
As businesses' interest in reducing their carbon footprint grows, operators must look to offer what their customers will want in the very near future. And part of that is sustainable travel solutions, such as electric vehicles, says Richard. But that doesn't come without its challenges.   
"There is the appetite, and there is the appetite for delivering it quite quickly. But as an operator, you've got to be very aware of what's involved in terms of infrastructure for the electric vehicle. So, things like charging and the ability to source sufficient power to your site."  
Having wider conversations with corporate customers is also an essential part of the plan for Richard.   
"The customer might have a five- or 10-year plan for infrastructure changes, which might mean putting charging points in.  
"So, maybe the vehicle can opportunity charge off-site and then come back to the depo for parking up overnight or routine maintenance. It's a slightly different business model to what we're used to as an operator."   
While it seems UK businesses have been slow to move back to the office, there are signs that corporate shuttle work is picking up. Furthermore, as businesses continue to look for less carbon-intensive ways of working, workplace transport will undoubtedly have a bigger role to play in the future.