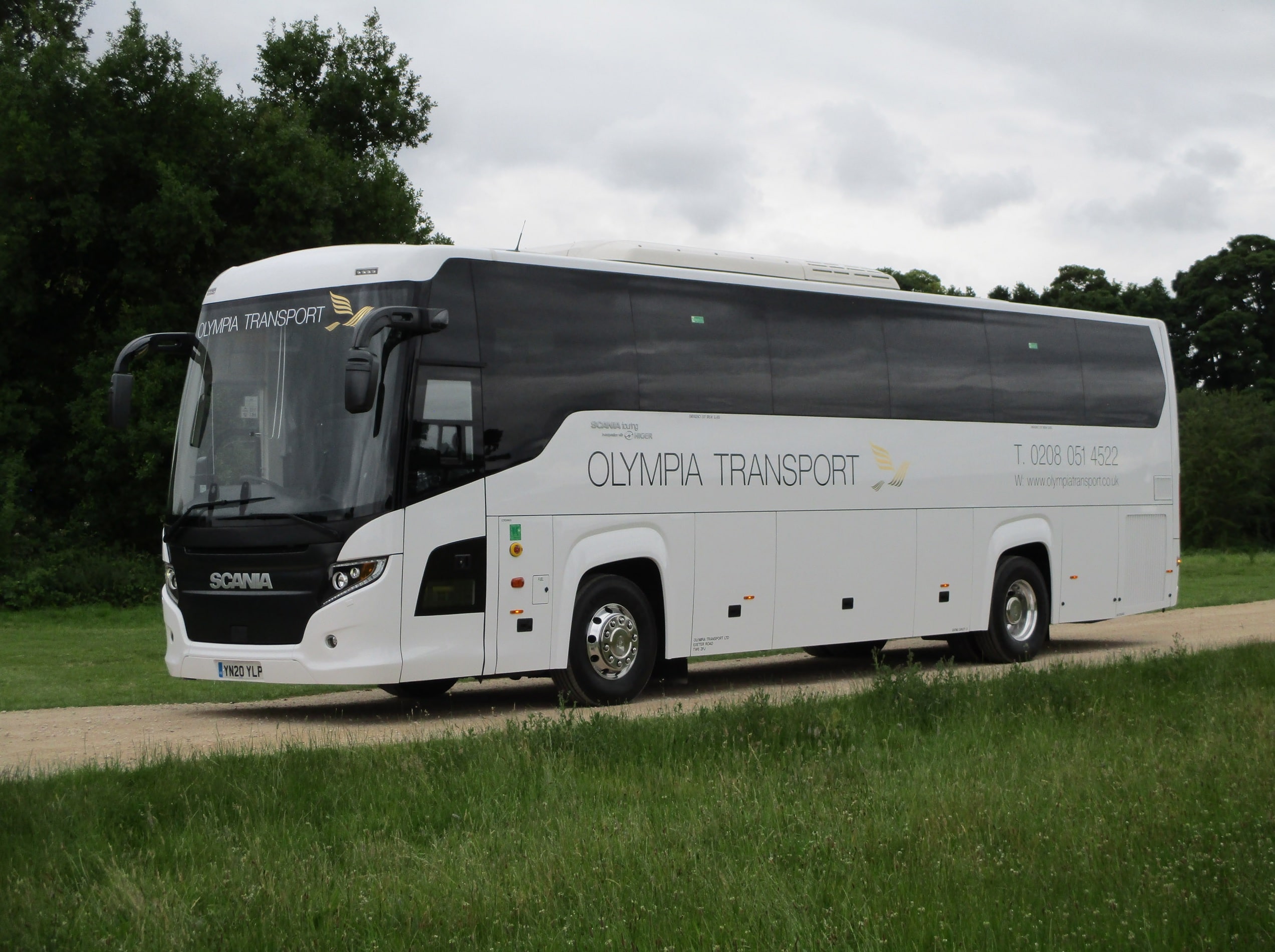 Olympia Transport, based at Heathrow Airport, has taken delivery of a new Scania Touring coach. It has 51 half-leather seats, a centre sunken toilet, a Frenzel drinks unit, a DVD player with two monitors, a reversing camera and Alcoa Dura-Bright alloy wheels.
It is the first new full-sized coach for the operator and has been purchased partially because of the prestige of the Scania brand, says Olympia Transport Director Rimal Dhillon.
"Other deciding factors were the location of the local dealership, which is very close to us, along with the two-year repair and maintenance package that Scania offers. The manufacturer has been very proactive throughout the buying process. Nothing has been too much for its team," adds Mr Dhillon.
The coach is mounted on Scania's K 360 IB chassis. It is powered by a DC09 engine developing 360bhp.