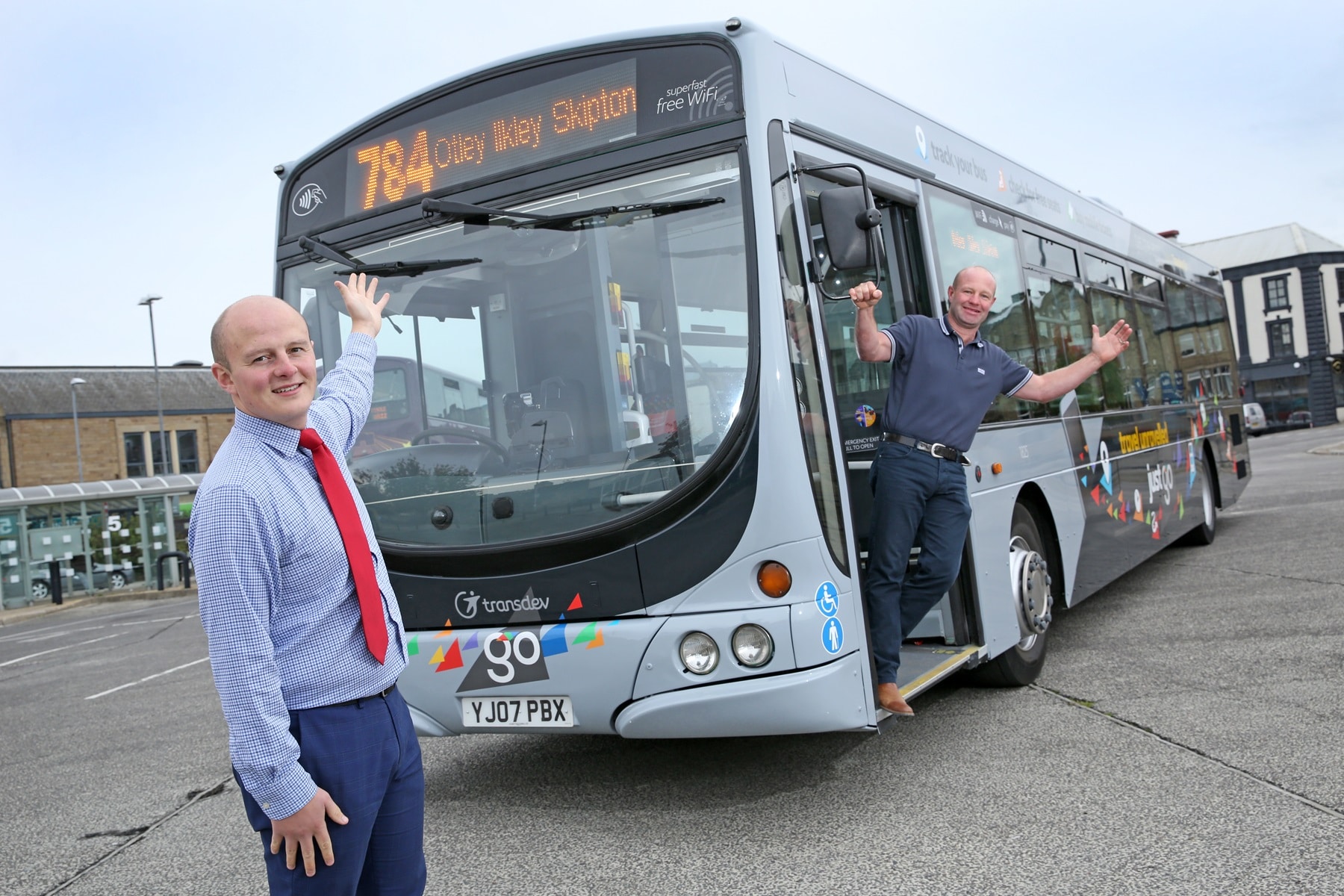 Transdev took over former First West Yorkshire service 784 between Skipton, Ilkley and Otley from Monday 5 October. It is operated as part of The Keighley Bus Company's network from Transdev's recently opened base in Idle, Bradford.
The route was previously part of First's X84 service to Leeds. First split that service to create the 784 earlier in 2020 but dropped the latter after service on Saturday 3 October, marking the group's withdrawal from Skipton. It is understood that a necessary rerouting involving a low bridge was a factor in the earlier separation. First's double-deck operated X84 continues to run between Leeds and Ilkley.
Transdev will run the 784 six days per week. Ilkley and Skipton are linked on Sundays and Bank Holidays by the operator's existing 873 and 884 services. The takeover "opens up easy connections on one ticket for the first time with a host of destinations across Yorkshire and East Lancashire," Transdev says.
Further jobs have been created at Transdev's Idle depot by the transfer. In September, Idle began operating Flyer services to Leeds Bradford Airport that were taken over by Transdev from another operator in a three-way partnership that also involves the West Yorkshire Combined Authority. The Flyer network created 10 new jobs with Transdev and secured a further 47 positions.
Skipton Business Improvement District has welcomed Transdev's decision to take over service 784. Chairman Andrew Mear says that public transport "has a vital role to play" in the town's recovery from coronavirus COVID-19 by simplifying travel for residents and visitors alike.