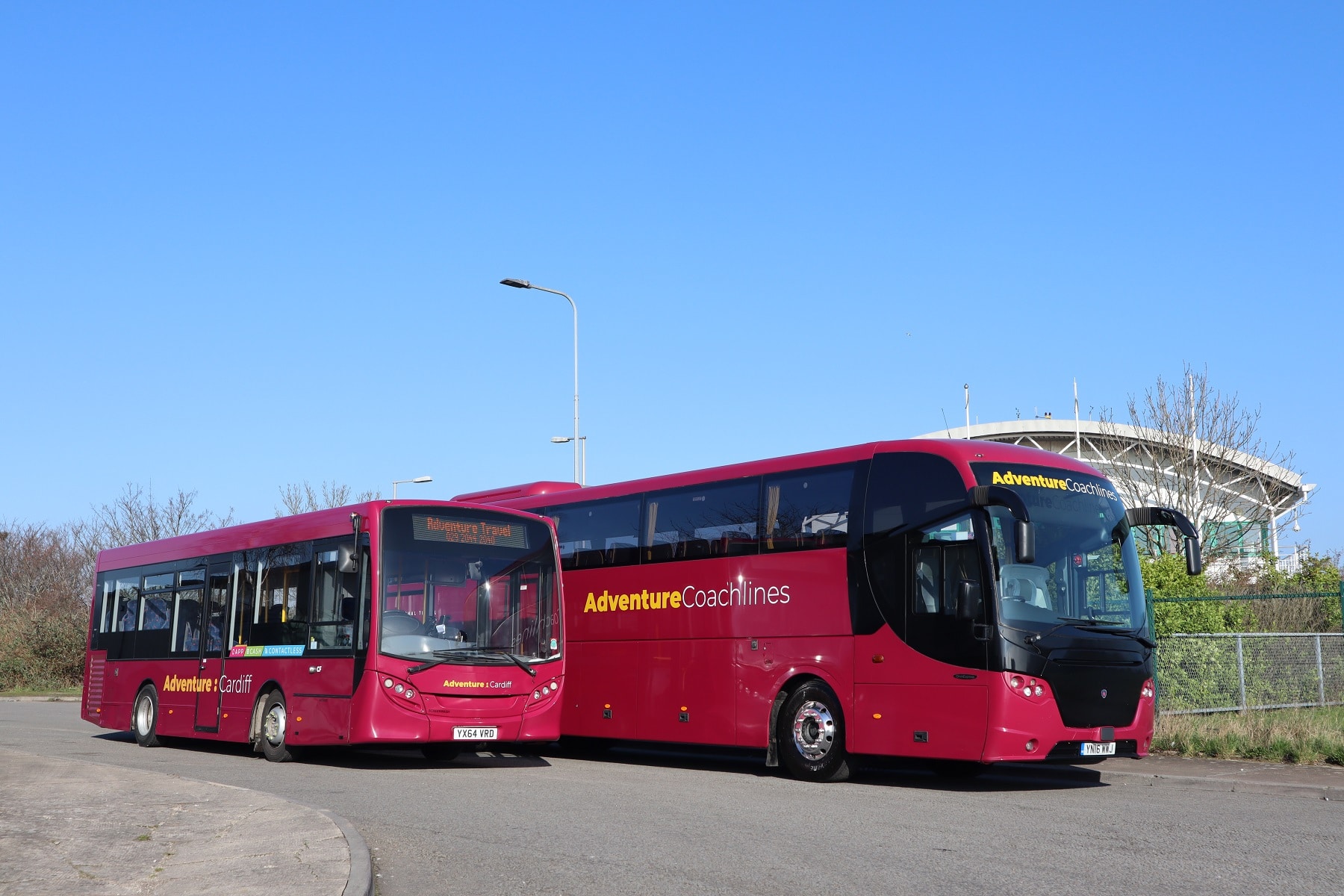 Three operators in the North West are working with the Embassy project in Manchester, which uses a repurposed former 'band bus' to offer overnight accommodation to 14 homeless men in the city.
Selwyns Travel of Runcorn, Chadderton-based Swans Travel and Stagecoach Manchester are each involved with the project. But Embassy is looking for other corporate supporters that may be interested in taking part, says Co-Founder and Director Sid Williams (pictured above).
"I looked into establishing a homeless shelter, but it was incredibly difficult with legislation and the required planning permission. Then I examined whether we could use a coach. It was much easier; the only restriction we could find was that we couldn't park on double yellow lines."
Former band bus used by Embassy in Manchester
The Ayats double-decker was purchased from an operator in the south of England for £30,000. It was already to 'band bus' specification and had been used to carry acts such as Coldplay and Snow Patrol among others.
The start of the Embassy project came in October 2018. It now employs five members of staff and around 80 volunteers are also involved. The coach welcomed its first guests on 8 January. It usually parks at a convenient location in Salford where shower facilities and a shore electrical supply are available.
However, it is fully roadworthy and ventures further afield on occasion. To allow that, Swans Travel provides fuel free of charge. Selwyns Travel and Stagecoach Manchester assist Embassy with maintenance when required.
Use of the coach as a homeless shelter is not the only thing that Embassy does. Sid sees the Ayats as a gateway to a wider undertaking to help its users return to work and to eventually find a permanent home. Its employees help in that regard.
"After a couple of months' operation it became clear that nobody had worked with the guests that we were helping. That was why we took on a fifth member of staff," says Sid.
Even after former users of the coach are housed permanently, the charity keeps in touch. That's important; Sid adds that some have no experience of running a home and it can be difficult for them. Embassy staff assist with that both before they leave and after they are settled elsewhere.
"The coach is important, but it is only the first thing that we do. It catches people's attention, but our real USP is the whole process of resettling guests back into society," he continues. 26 people have thus far been helped from the coach to permanent accommodation.
Available 365 days a year
Salaries and expenses to run the coach, including food, mean that the Embassy project costs around £150,000 per year to operate. That's a modest amount for the 300 nights off the street per month it delivers to Manchester's homeless. It is available 365 days per year.
The coach is largely still to its 'band bus' specification, including 14 individual sleeper positions. Each has a phone charging point along with comfortable bedding and a privacy curtain.
Sid is clear that the Ayats is not a permanent home for its guests. Their stay is free of charge, and Embassy takes particular pride in its work with local employers; by helping to find jobs for those who are using the coach, they are able to build up a deposit for permanent accommodation.
Use of a sleeper coach is key to the project. Not only is a vehicle much easier to establish as a homeless shelter than a building, guests' ability to obtain a good night's rest is important. Sid estimates that a homeless person on the street gets around two hours' sleep per 24-hour period.
"It takes at least a week, but once they have been with us on the coach they display a noticeable difference," he says. "For the layperson it is difficult to understand the affect that chronic sleep deprivation has on a person. It affects everything."
Corporate supporters needed
To continue the good work done by Embassy in Manchester, it is looking for corporate supporters to join those that are onboard already. The coach and bus industry in the North West is already well represented and Embassy is grateful to Selwyns, Swans and Stagecoach for their help.
But further supporters are welcome. Embassy's plan is to work with 20 businesses that are willing to help it either financially or in kind.
It currently has donors who pledge from £1,500 to £6,000 per year. Others help by hosting a golf day or an annual quiz, or by assisting with maintenance or providing fuel, as is the case with Embassy's existing supporters in the transport sector.
Working with a charity is not for everyone. Sid acknowledges that. But if you take the plunge and get onboard with Embassy in Manchester, you'll be in good company alongside three heavyweights of the North West's coach and bus industry.
Contact Sid Williams on sid.williams@embassybus.org or 07939 909640.