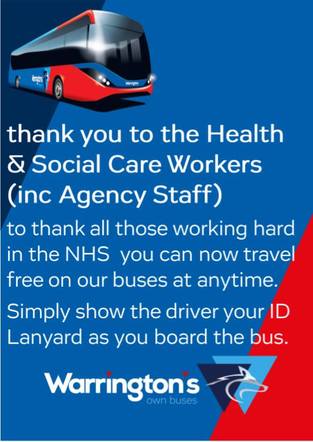 Warrington's Own Buses has announced it will be providing NHS employees and health and social care staff free bus travel. 
The workers will need to show their identification to the driver to be eligible.  
Bus company board member, Tom Jennings, says: "I'm delighted that we can make a small gesture for our NHS heroes who will now be able to get to work and home again safely without charge on Warrington's Own Buses in these unprecedented times." 
The operator has also extended concessionary pass use for free travel at all times.