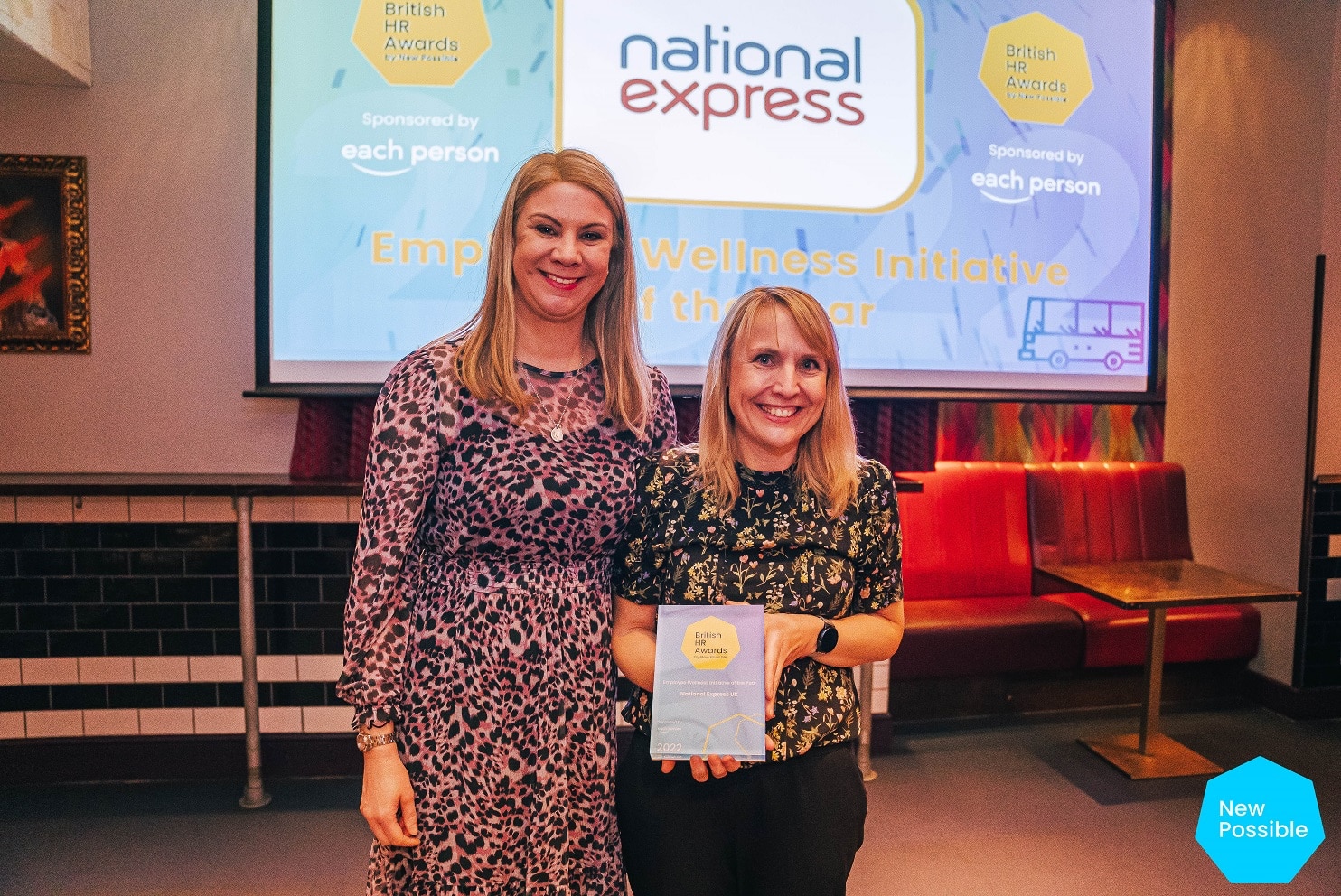 National Express was victorious in the Employee Wellness Initiative of the Year category at the British HR Awards in April. The group saw off competition from over 100 other organisations and drew particular praise from the judges for its Health Bus initiative.
The Health Bus is a mobile health facility that travels across National Express sites to allow employees on various working patterns to access medical checks. It was launched in 2014 and has reached over 11,700 of the group's employees. Results from an employee survey led to its development.
National Express credits the Health Bus as having saved lives after early identification of potentially serious conditions was made on multiple occasions. Employees were then able to book appointments with their doctors.
The Health Bus is operated by a health coach and a coordinator. Physical health checks made onboard include BMI, body fat, visceral fat, blood pressure, cholesterol and blood glucose.
In addition to the Health Bus, National Express has also introduced a Mood Circles initiative as part of its mental health and wellbeing focus. It was also singled out for praise by British HR Awards judges. Success at the ceremony represents a further accolade for the Health Bus concept, which has seen standalone recognition previously.
Speaking about the award victory, National Express UK Human Resources Director Rachel James says: "Employee wellness is at the heart of everything we do, and this award really recognises all the hard work the teams have put into making these initiatives possible.
"Both initiatives are a real credit to the teams who built and run them. With the backdrop of COVID-19, there has been an intensified need to take a more proactive approach towards employee health and wellbeing. It has been great to see the positive impact that both strategies are having on our people."