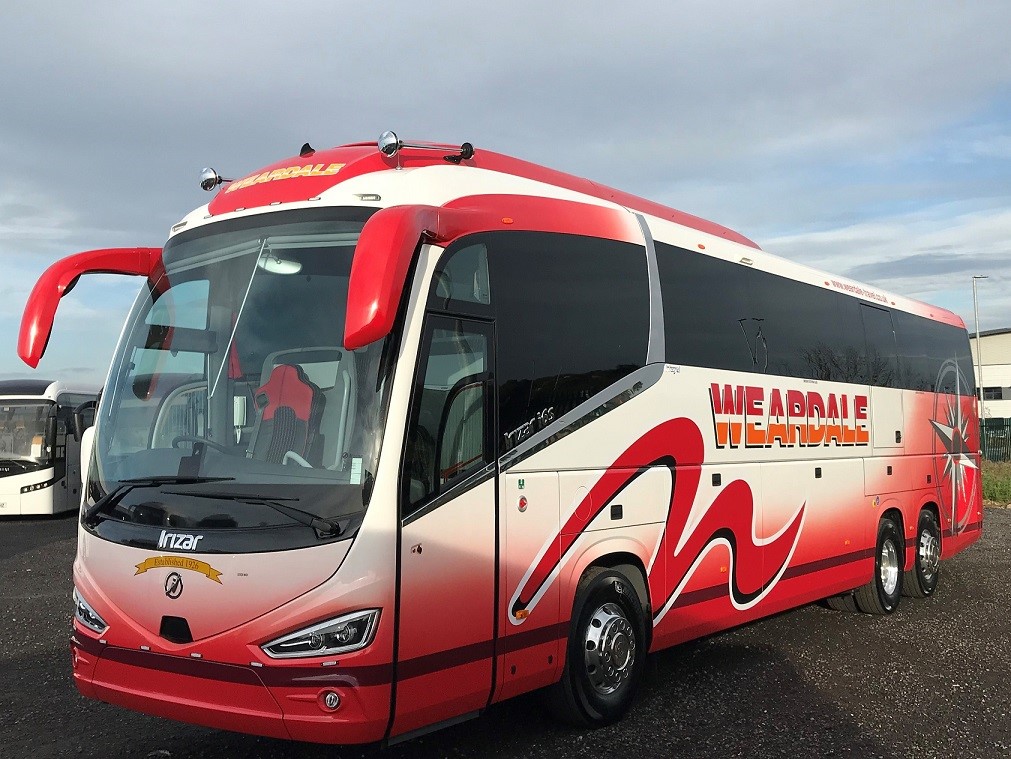 Weardale Travel has taken delivery of an Irizar i6S integral. It is the fifth coach to be supplied to the Bishop Auckland operator by Irizar UK.
The new tri-axle is 13.2m long and it has 53 i6 Plus seats that come with synthetic leather headrests, panels and piping, drop down tables, footrests, magazine holders and a double USB socket at each pair.
Entertainment is from a Bosch Smart System DAB radio, CD player and PA coupled to Actia twin monitors. The coach also has a Hispacold climate control system that incorporates an Eco3 air purification unit.
Eco3 provides ions and ozone in the correct proportion to disinfect the air circulating within the interior. The unit has additional benefits of removing odours and raising oxygen levels, which Irizar UK says reduces the risk of driver fatigue.
DAF's MX-13 engine developing 480bhp provides power, driving via a ZF Traxon 12-speed automated manual gearbox. The dealership says that the length of the coach when combined with a steering ZF rear axle allows it to access tight spaces when required.