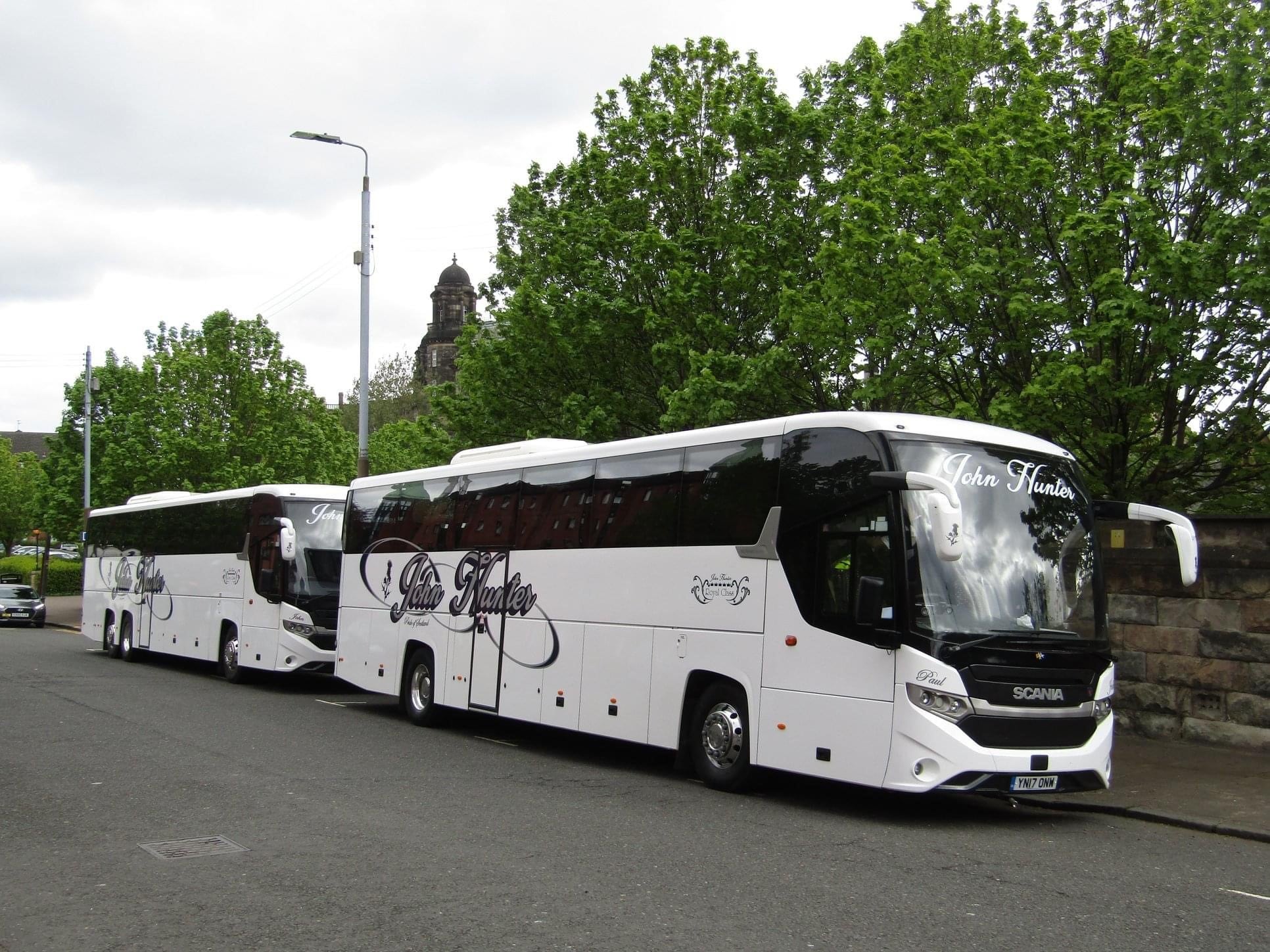 From one minibus to get to and from work, to now operating a 30-strong fleet with the third generation at the helm – Bennetts Coaches has come a long way since 1962
In today's day and age where companies are purchasing businesses and placing them under the metaphorical 'umbrella', being a family-owned and run business is a special selling point to have.
The coach sector is no stranger to family-run businesses. Across the country you will find them being operated by their second, third, fourth and possibly fifth generations – and it's something to be proud of.
One firm which has had a clear succession plan is Gloucester-based Bennetts Coaches; it knows very well about operating a family business with it now being run by the third generation of the Bennett family.
Accidental start
The firm has come a long way since its humble beginnings. It was Arthur Bennett who got the wheels of the operation turning, almost by accident.
When he was faced with a 70-mile round trip each day for work, Arthur had an idea of acquiring an 11-seater Perkins-engined Commer minibus.
Arthur's minibus, bought new in July 1962, caught the eye of a local dance band called Unit 3. They then struck a deal for Arthur to drive them to their weekend shows. This arrangement further subsidised the cost of Arthur's travel to work.
The following year, the coach sector had well and truly gotten into Arthur's blood, and growing the business was the next step. Arthur acquired a four-year-old 11-seater Austin.
The minibus had been built to PSV specification, and, following the granting of an appropriate licence, Arthur was able hire it out to the public.
With the licence under his belt, Arthur decided to leave his job which inspired the foundations of the business so that he could devote all of his time to hiring out minibuses or self-drive.
It was from then that more small vehicles followed and in 1966, the business took a great step and welcomed the arrival of its first full-size coach – a 41-seater Bedford.
Family feel
If you speak to experienced operators and ask them for one piece of advice they would like to pass on, there is a recurrence of the same guidance: "Don't spread yourself too thin".
It's clear, however, that Arthur set a strong base for his business to grow on, with his three children Pauline, Roy and Peter, eventually joining the family firm.
In July 1977, Arthur passed away suddenly and unexpectedly, aged only 53 years. Pauline, Roy and Peter continued to take the business forward and although Roy continues to retain a share of the business, he decided to take early retirement in 2003 with Pauline retiring in 2007. In 1998, Peter's son, Gavin Bennett, had joined the family firm and was soon appointed as Fleet Engineer.
Following Peter's decision to stand down, in 2017 Gavin became Managing Director. Peter still remains as a consultant to the business.
High achiever
With a new generation taking the helm, under Gavin's watch, the business has continued to flourish and this year it has been awarded for its commitment to the industry.
Attending the National Family Business Awards, Bennetts was awarded the Gold Standard in Family Business.
"This means we are national champions for hotel and leisure," Gavin says.
"We were surprised and shocked to have had our hard work and dedication recognised nationally.
It was a great honour to attend the event along with over 100 other family businesses and to be able to collect such a coveted award.
"To have been recognised nationally as an outstanding family business is exceptional."
The firm was chosen for the award by a panel of nine judges including previous National Family Business Award winners, professional advisers and ambassadors of the family business sector.
The panel took into account Bennetts' history and growth since it was established in 1962, and considered its proudest moments, its commitment as a company to its staff, and its continual support of local schools and charities through its donations and fundraising events (each year, following consultation with its staff, the firm selects a 'Charity of Choice' to fundraise for and donate to).
Gavin adds: "We strive to be the very best we can in every area of operation, whether it be private hire, National Express, or our home-to-school transport service.
"Family businesses are at the heart of the community and deliver the best possible services as everything we do is with care and passion.
"Everyone appreciates the personal touch you are able to offer as a business, from our customers, our staff and contractors. We are proud to be a company that is loyal and cares. Our day-to-day operations are very much a team effort."
100% operation
The 'gold standard' was not the only award the firm achieved this month; it has also been recognised for its efforts in being the first company to achieve full marks in National Express' monthly Operator Evaluation [routeone/News/31 July].
The evaluation, which has been running since 2007, assesses each of the businesses that run services on behalf of National Express to ensure they are meeting the high standards set by the operator. Scores are awarded across 18 categories, including: Reliability and punctuality of service, vehicle audit, safety, driver performance and customer satisfaction.
Bennetts Coaches has been operating in partnership with National Express for nine years and currently operates on several routes serving various destinations including Birmingham and London.
Chris Lucassi, Operations Manager at Bennetts Coaches, says: "We always strive for 100% in everything that we do.
"I'm very proud of the team here, and full marks in the National Express evaluation tables indicates how hard they work to provide the best experience for customers."
As well as National Express services, Bennetts Coaches also runs private hire and home to school, which it has added two additional routes for September. The firm says this is to cope with demand from parents wanting their children to travel on Bennetts' services.
Everyone has a role
From Arthur in his minibus driving a dance group himself, the firm now employs over 60 members of staff both full– and part-time and has a luxury fleet of 30 coaches.
"Everyone contributes, everyone has their part to play to make us the company that we are. From our IRTEC-qualified mechanics keeping the vehicles on the road, our helpful administrative team, our fantastic group of experienced drivers and our cleaning team, taking pride in keeping our vehicles spick and span for the next customer," says Gavin.
The fleet has an average age of less than four years, with the majority of vehicles being Mercedes-Benz Tourismos which are used on its private hire services and Caetano Levantes which are used on its National Express services.
Apart from those in National Express livery, the main coaching fleet retains the traditional livery – "standout blue and orange which cannot be missed when the fleet is on the road".
Bennetts' future
The firm has recently purchased a one-acre plot of land to give it room for expansion in the future and has secured planning permission on its current site to expand its workshop and office capacity even further.
"We could not do what we do without the loyalty and commitment of our staff each and every day," Gavin says.
"We never claim to be the cheapest coach operator and our customers know that. However, they continue to use our services and make repeat bookings with us due to the quality and reliability of our vehicles. This, coupled with the unrivalled customer service they receive from the minute they ask for a quotation, makes them feel valued."
And despite growing and progressing with the times, Bennetts hasn't forgotten where it all started. Its company mascot, aptly named Arthur, wears a corporate uniform and regularly joins trips out and about around the country.