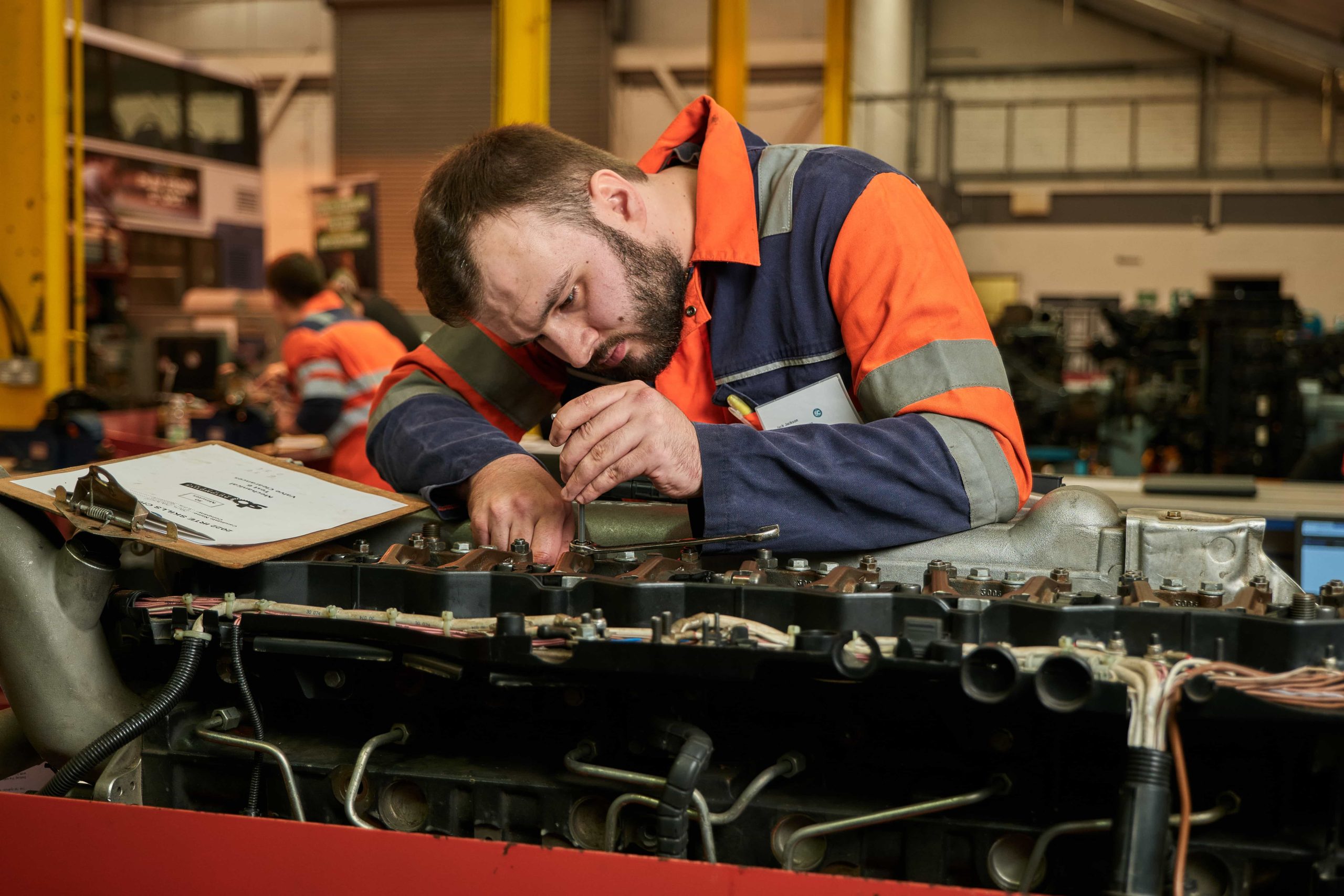 In June, top talent from Arriva, Excel Resourcing, First Bus, Go-Ahead London, Lothian Buses, National Express, Metroline, Reading Buses and Trentbarton will be testing their expertise and their nerve in the IRTE Skills Challenge 2023.
Our annual search to find the best apprentices and technicians in the business will see teams from these companies lining up to take part in this fun and formidable competition.
Modern PSV technicians require traditional mechanical skills but also need to be able to weld, find faults and diagnose solutions on a complex clean fuel bus. This makes them some of the most versatile operations engineers.
Glenn Danks, competing for National Express, was runner up in the DVSA Inspection Technician Category in 2022. He enjoyed the whole experience: "It's nice to put yourself out there and get yourself out of your comfort zone a little bit. Ultimately it will make me a better engineer as time goes on."
Jack Jackson, competing for East Yorkshire buses, took home the Mechanical Apprentice Award in 2022. He felt it helped his training: "Everyone makes you feel really comfortable and welcome and I actually learnt quite a bit to be honest."
The Challenge is made possible by sponsors and partners who are committed to supporting training and development in the industry. Long term backers Knorr-Bremse, Filtration Control and Imperial Engineering are joined this year by new sponsors Freeway. The DVSA is also lending its support once again.
John Simmons, Sales Manager at Imperial Engineering says education is crucial for technicians and apprentices in the industry: "We are firm believers that training is the key to maintaining vehicles safely. Running the IRTE Skills Challenge so they can compete against each other, improves their skills and takes them forward."
Testing week is hosted by S&B Automotive Academy in Bristol on 5-9 June 2023. Richard Belton, Operations Director at S&B, explains why it continues to support the Challenge: "We're all about developing talent and looking to the future – and that means investing in training as well as in existing and innovative technologies. We're delighted to be a partner for the event, as we too are committed to training, developing and assessing the apprentices and technicians of the future."
All IRTE Skills Challenge entrants are invited to celebrate with sponsors and guests from the industry at a prestigious awards lunch in September. This year it will be held at Jaguar Experience.
To find out more about entering or sponsoring the IRTE Skills Challenge email IRTEskills@SOE.org.uk