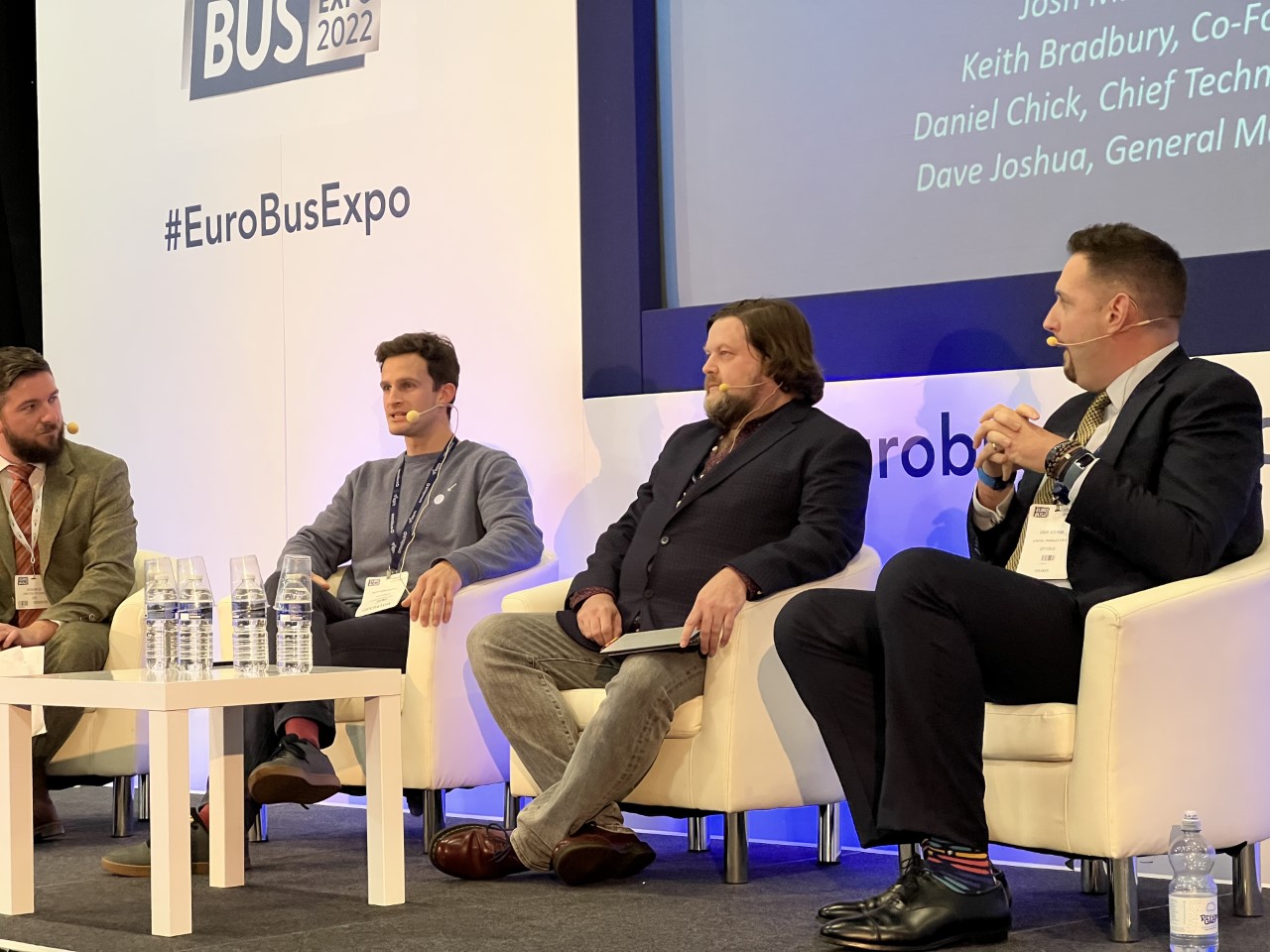 Big data can make a difference in passenger lives, but must be 'structured and useable'
Ember Core Founder Keith Bradbury, Zipabout Chief Technology Officer Daniel Chick, and General Manager, EMEA at Optibus Dave Joshua were hosted by Confederation of Passenger Transport Cymru Director Josh Miles to discuss how big data can deliver better services for passengers.
Key to the discussion was that data kept by operators should be structured in a useful way. For Mr Joshua, who works primarily with the service bus world, data is about "understanding people and their behaviour" and adapting services and products to assist.
Mr Joshua observes that most operators do not have a data strategy, and that much data within the industry is going unused. But how data is stored and what it is used for should form part of every operator's strategy. One example is how travel patterns have changed during the COVID-19 pandemic, where data can show where peaks and troughs in ridership have changed. Data allows operators to respond to that. "Boiling it down, it's about providing the best service we can," he adds. "It also means, when it doesn't go to plan, apologising. Apps and websites can deliver an interesting message. People want to take data and display it in different ways to make the passenger experience better." He adds that being behind the curve is no bad thing, allowing the coach and bus sector to learn from the mistakes of other data pioneers.
Ember Core is meanwhile "completely data-driven," according to Mr Bradbury. He and co-founder Pierce Glennie operate scheduled electric coach service Ember. He emphasises the need for joined-up thinking and an end-to-end approach to solve problems. The founders' background in the financial technology world led them to "bake in" data from the start. "The data is structured to be accessible," he says. "And we have a clear process for interpreting it."
The architecture for that data came from hiring a software engineer early in the company's life. Data is used to minimise traffic disruption and has been used to build demand-responsive stops, meaning routes are optimised to only pick up where passengers have booked. Telematics data is taken from vehicles and chargers and fed back to drivers, accounting for things such as headwinds, to optimise charge stops. If any service runs late, data can explain why. "It's about instilling data in that way that it becomes useable, and not just random text in the system," adds Mr Bradbury.