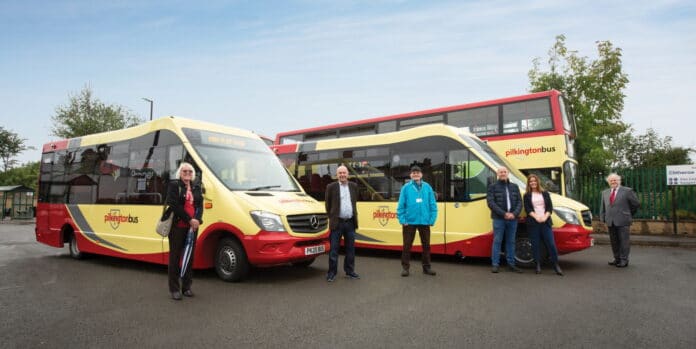 Accrington's Pilkington Bus Company has announced an investment of £500,000 into a contract with Lancashire County Council worth £3m.
The investment includes four new vehicles and eight drivers for four routes which began operating in July.
It is a welcome boost after the company was hit by the coronavirus COVID-19 pandemic.
Says Pilkington Bus Managing Director Alan Pilkington: "We're proud to be offering this new service to the public. It's a vote of confidence from Lancashire County Council. We've been partnering with it since 1979 and we've come to be a preferred supplier because we always provide a 100% service.
"We are doing everything we can to keep the public safe. That's why we've been taking extra measures to ensure the cleanliness of our vehicles and we're making sure the public comply with the government's obligatory facemasks on public transport."
Rochdale-based manufacturer Mellor has already supplied two low-floor Strata buses as part of the deliveries. Area Sales manager Jane Dransfield says: "Our size appropriate bus range provides the ideal solution for local bus operators, especially on rural routes, where smaller capacity vehicles provide the flexibility and cost-effectiveness to ensure routes remain viable and frequencies are maintained."