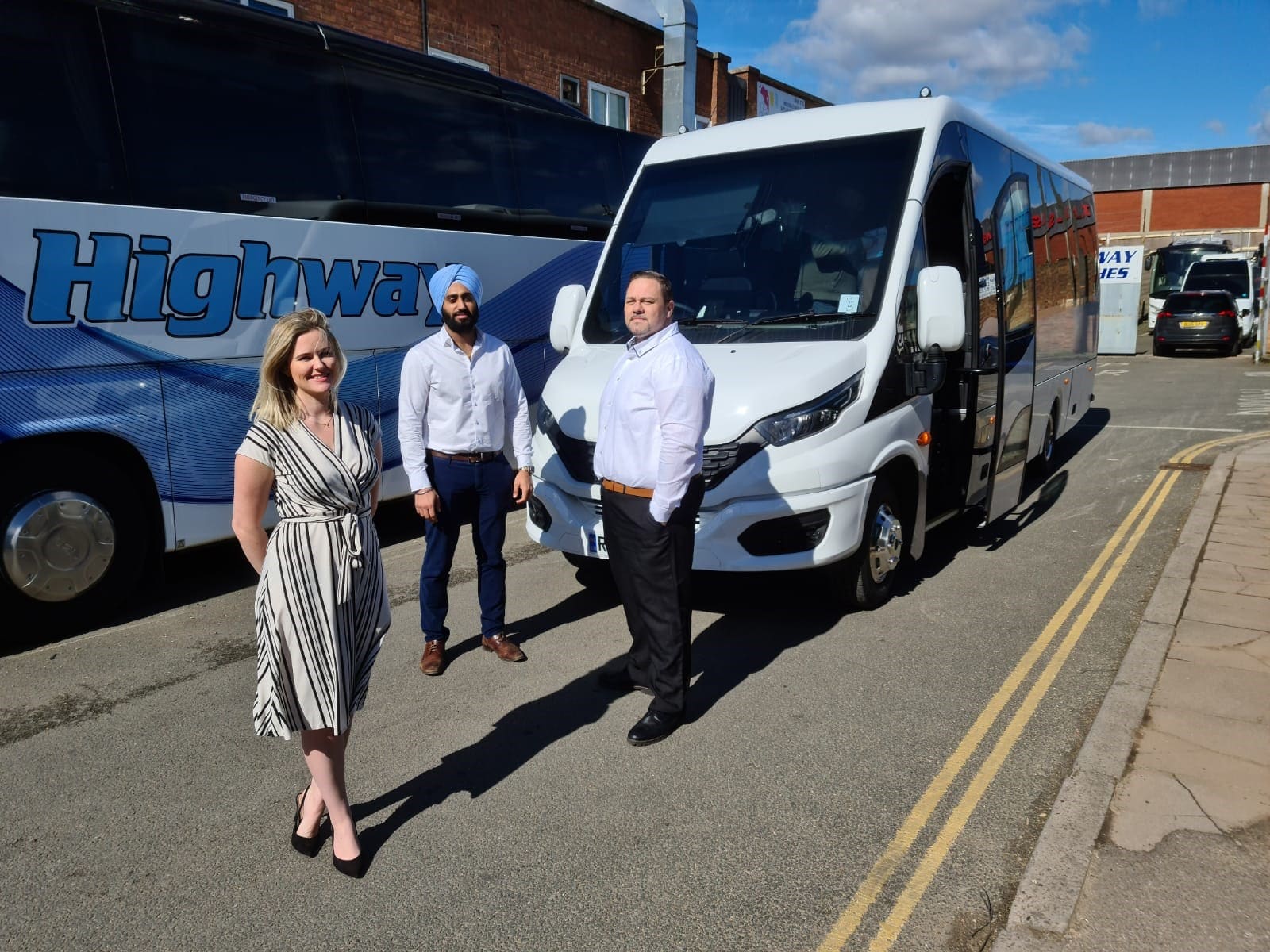 Southall-based Highway Coaches has taken delivery of an Iveco Daily with coachbuilt Glance bodywork, supplied bY Ilesbus UK.
It has 29 leather-trimmed seats with diamond stitching, drop-down tables and magazine nets. The Ilesbus Glance also comes with a fridge, a DVD player with monitor, roof- and dash-mounted air-conditioning units, USB charging points, pleated curtains, wi-fi, double glazing and a plug door.
Wood veneer is present on mouldings below the windows, on the dashboard and on aisle-side armrests. Wood-effect flooring is fitted along with mood lighting in various colours.
A rear boot is complemented by side lockers, while chassis fittings include an electric handbrake and rear air suspension. Ilesbus specifies a 210bhp engine output coupled to the eight-speed Hi-Matic automatic gearbox.