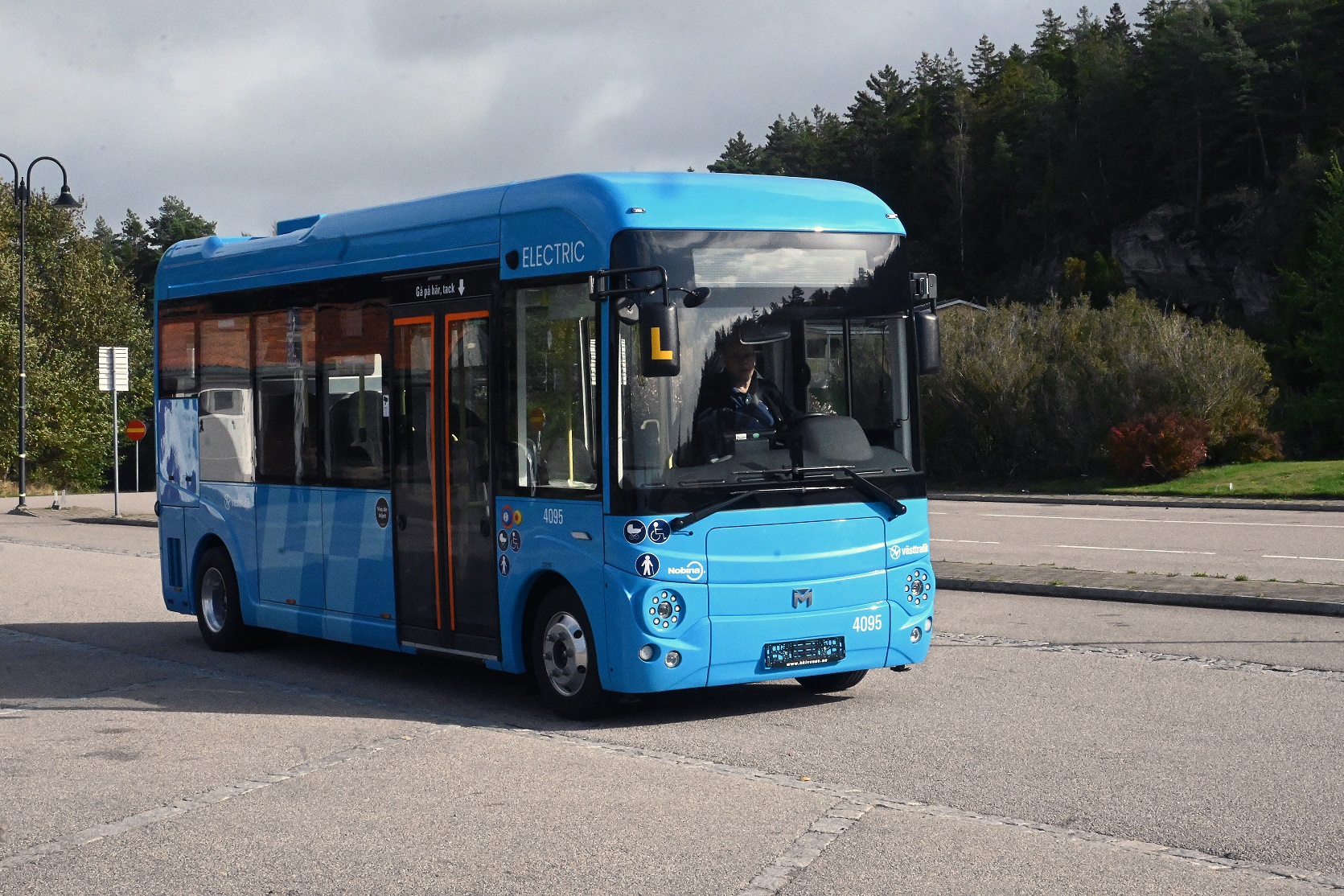 Mellor has delivered four Sigma 7 low-floor battery-electric buses to Swedish customer Nobina for use in Gothenburg. They represent conquest business for the Rochdale firm.
The buses are supplied via Mellor's Swedish distribution partner BK Invest. That arrangement has already seen Mellor vehicles delivered into the region for over five years. The Sigma 7 buses will be used in the Angered and Bergsjön districts of Gothenburg, with the model's seven-metre length and 2.1m width having identified them as ideal for use via Nobina's new inner-city CMAL operation.
Nobina says it is confident that the Mellor Sigma 7 will be successful and that further opportunities for the Sigma range will follow. Mellor adds that it now has 49 confirmed orders for Sigma products in Scandinavia and the German-speaking DACH region.
Comments Group Business Development Director Gustavo Marqueta: "We are delighted to have partnered Nobina with this first order for Sigma into the Swedish market.
"We have been delivering buses into Sweden through BK Invest for over five years now. The Sigma 7 is the result of an incredible amount of research conducted in Sweden that will provide best-in-class passenger experience at a level not previously possible on traditional van-derived products adapted for accessible bus use."
The Sigma 7 is the smallest member of a range of products that extends to 12m and which now includes high-floor accessible variants of the Sigma 7 and Sigma 9.