As one demand responsive transport service ended last year, another began. We talk to those involved to find out their 

key learnings

 and ask the 

question – is DRT viable?  
Demand responsive transport (DRT) is not a new concept. But it has become an industry buzzword of late as bus operators and local authorities continue to seek more convenient, flexible and accessible public transport solutions – particularly in the wake of COVID-19.  
Despite facing criticism, DRT services are continuing to be rolled out across the UK. However, the big question remains: is DRT commercially viable?  
Wales launched its DRT scheme Fflecsi in May last year. Administered by Transport for Wales (TfW), the pilot began as part of a response to COVID-19 to support key workers and get people back on buses. Fflecsi now operates in 11 locations across the country, with 10 different operators involved.   
One of these operators is Newport Bus. It ran Fflecsi's first pilot scheme and now services the whole of Newport with nine vehicles.   
For Newport Bus MD Scott Pearson, Fflecsi is not all about making money but about looking at the bigger picture and other advantages.   
"The issue with DRT services is that they'll never be commercially viable; you just can't carry enough passengers," he says. "But it's how you determine the value of these kinds of services."  
Since Newport Bus does not have 'tap on, tap off' technology onboard its vehicles yet, the value Scott sees is the ability to know where passengers are getting off.   
"I know where customers get on, but I don't record where they get off. So Fflecsi lets me work out where people want to go. Is it cross-city? Is it from point A to point B that we don't currently serve with a fixed-line bus service? And is the demand there to put a fixed-line bus service on?   
"To me, DRT is about data collation and supporting and enhancing fixed-line services. It's not about whether it's commercially viable."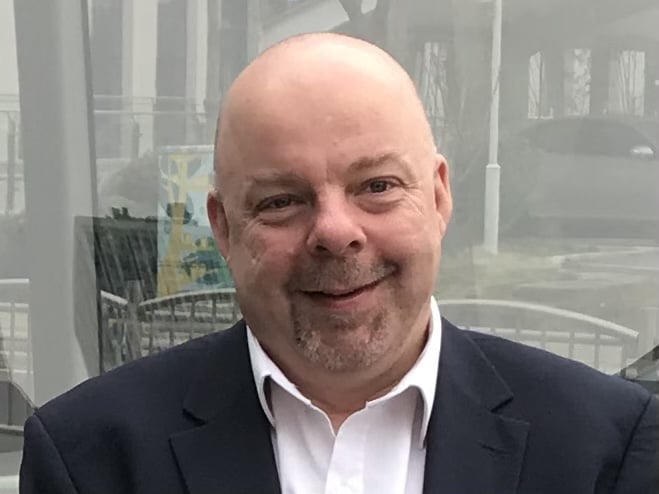 The bigger picture 
Newport Bus also benefits by using Fflecsi to run services in areas "that were never commercially viable by bus". 
For instance, there are no fixed bus services after 1930hrs on Monday to Saturday in Newport; the operator uses Fflecsi instead. Likewise, Newport Bus now uses Fflecsi for all its Sunday services because passenger numbers on a Sunday were historically low.    
"As we build that up and we move post-COVID, we'll see if there is an ability to go back to fixed-line services," says Scott.    
TfW echoes the sentiment that DRT is about more than financial gains. Leading on Fflecsi in the TfW bus team is Andrew Sherrington. 
He says: "Wales is looking at [DRT] a bit wider. It's about accessibility, engaging new passengers, social inclusion, access to employment, and all the other benefits that are much broader than just the hard financial line."  
"We're fully aware of what the criticisms of DRT are and that it's not a commercial model. And in Wales, we're not going into this thinking it could be. We're going into it thinking what it can do to meet the policy points of the government."  
Such policies include the 'Well-being of Future Generations (Wales) Act 2015', which TfW's Communications Business Partner Jane Purdie says, "forms a lot of the basis of the work that's being done".   
Furthermore, with Llwybr Newydd: the Wales Transport Strategy 2021 published in March, Fflecsi is part of a wider picture for a more accessible and efficient transport system. This includes looking at integrating DRT with different modes of transport, such as rail.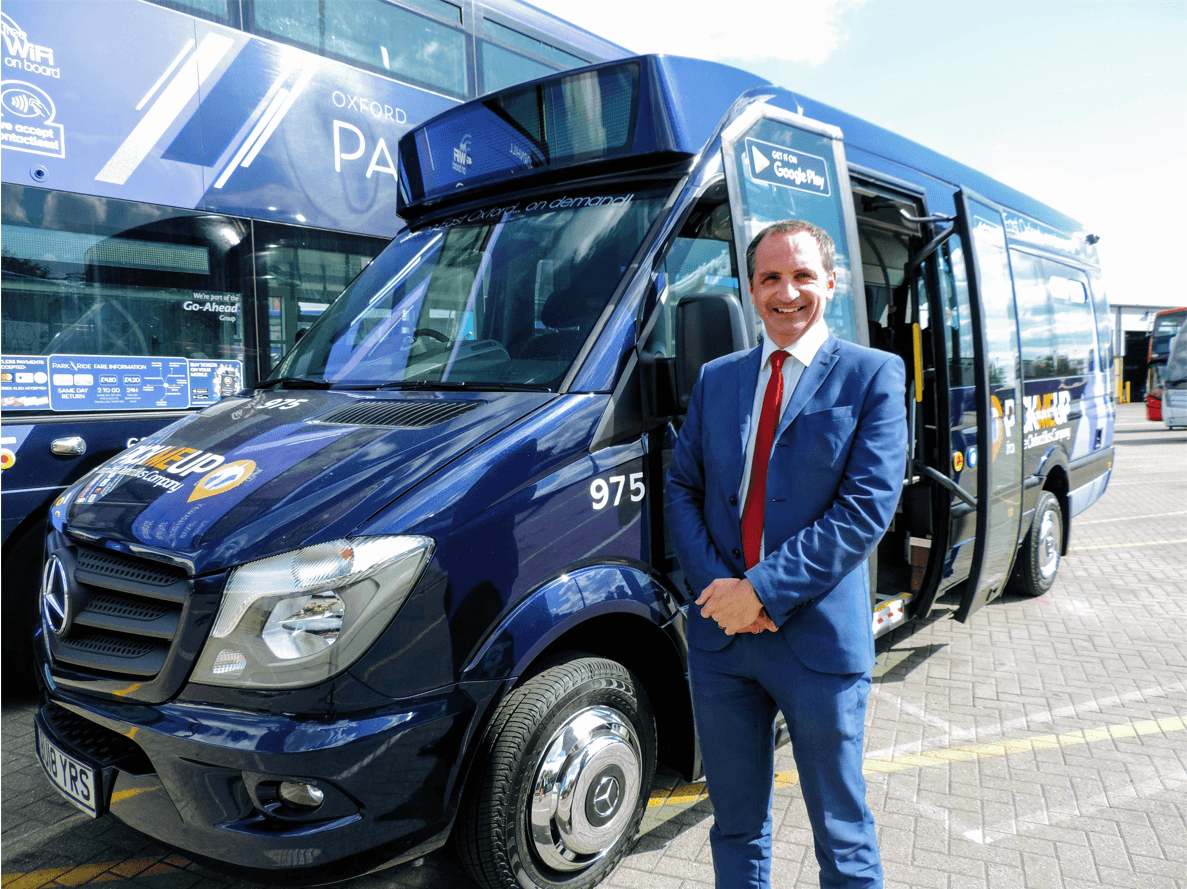 High aggregation needed 
One operator that knows only too well the challenges of DRT is Oxford Bus Company (OBC). Its PickMeUp service ended in June 2020 after a two-year pilot. The scheme generated over 300,000 trips and had around 38,000 core users, says OBC Managing Director Phil Southall.   
Despite this, its potential to achieve commercial viability wasn't high enough for it to extend to a third year.   
Phil says the business "remains convinced" that tackling traffic congestion is one solution to DRT success.   
He explains: "We learnt that you need to aggregate eight passengers per bus, per hour. The problem was that when your demand was at its greatest, where you should be able to aggregate your eight passengers to make it commercial, the traffic ground to a halt and your buses were sitting in stationary traffic.   
"So, we worked out that the scheme probably needed about 15 vehicles to minimise the wait times to be attractive and achieve that level of aggregation, but we only had nine in the end."   
Achieving a high level of aggregation also comes down to the geography of the service area since the financial solution will depend on the make-up of that area, says Phil.   
"If you're looking at a largely rural area, it's very unlikely you're going to get that to stack up commercially, so it's going to rely on much more public subsidy. If you're looking at a larger urban service, then then it's a different exam question.   
"We've got to look at each area and say, 'what is the right solution for this area?' and there is a mix of funding models that then become appropriate. We've got to still work as an industry at what those funding models are."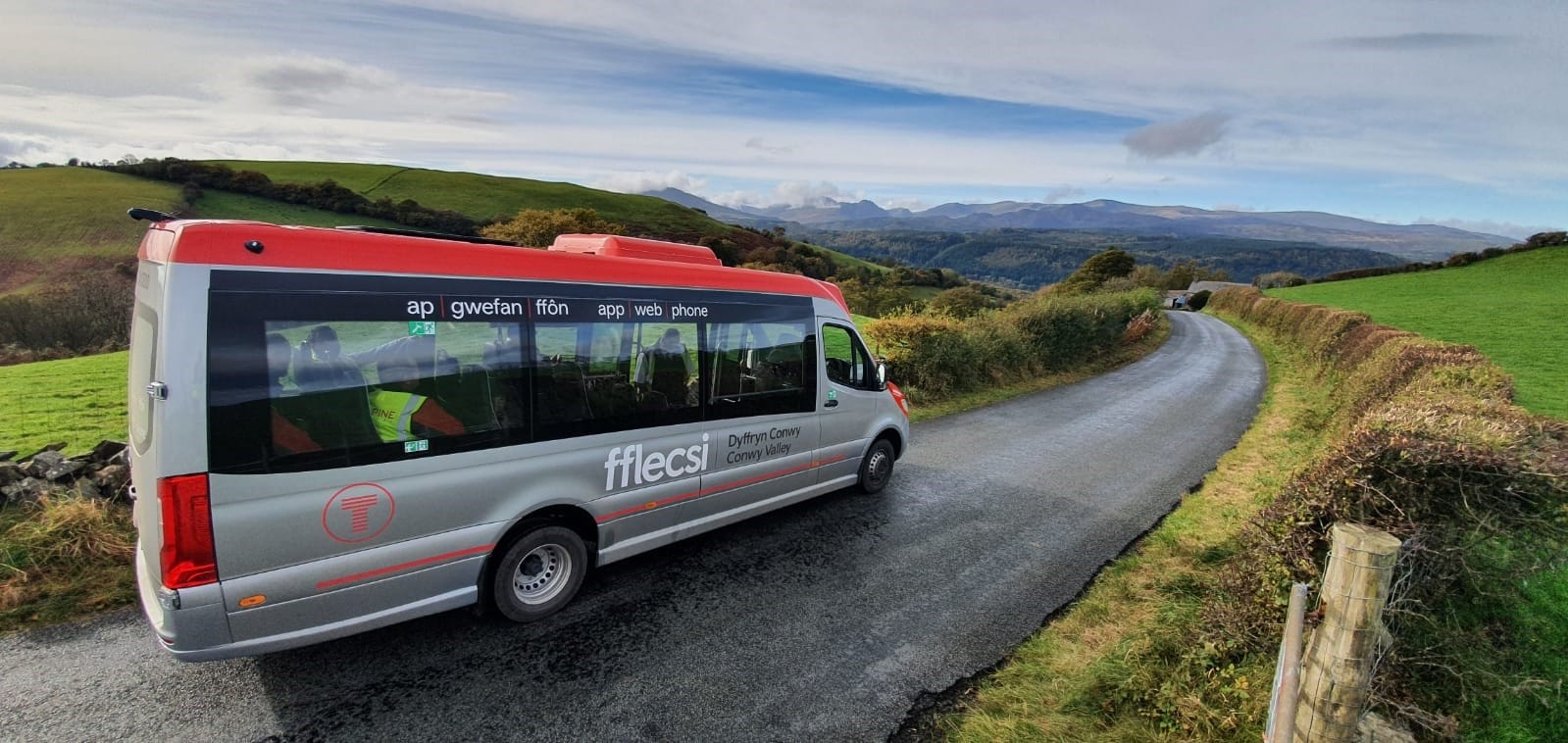 Strong partnerships key
TfW is experimenting with aggregation by adopting different approaches for different areas. For instance, by having a minimum 30-minute window for a Fflecsi bus to force more people onto each journey. 
Says Andrew: "We're able to get better aggregation out of having a pre-bookable service and reducing it to a minimum half-hour window. But the convenience of it being 'now' isn't quite there, which some people want.    
"The bigger the aggregation, the slower the journey. So, you've got to get that balance right between making the journey potentially long but getting everybody or speeding up the journey."  
Although OBC withdrew PickMeUp, Phil is confident that DRT can be sustainable if you have the right ingredients for success. Part of this is three-way funding support from the operator, local authorities and businesses, which Phil says was not forthcoming for PickMeUp in the end.   
"To have a successful DRT service, you must have strong partnerships, and it's going to take you five years to get there," says Phil.   
"If we were to start it again, I would make sure that that original strategy was a third, a third and a third, and that we were getting into it as a five-year partnership, not a two-year partnership."  
Strong partnerships are something TfW also deems critical for a DRT service to work.  
Says Jane: "We've got the call centre and the app developer. Then there's ourselves, the local authority and bus operators, so it's a five-way partnership in many ways. It's that partnership model that we can't do without."  
Future of DRT
For Newport Bus, Scott wonders where Fflecsi will fit in the longer term once 'tap on, tap off' is rolled out on its vehicles. However, he admits that for evening and Sunday services and linking local venues with the railway station, Fflecsi will "always serve these avenues well".  
He adds: "The customers who use it love it. The drivers who operate it love it. I think it's a niche market, but it gives a different offering as we come out of COVID-19.  
"We know fixed-line bus services are struggling to try and build back. There is some movement, which is great, but Fflecsi provides a very specific offering to customers."  
OBC submitted two proposals to the Rural Mobility Fund through Oxfordshire County Council. Unfortunately, they were not successful. But there is still hope, with allowance in Oxfordshire's Bus Service Improvement Plan to look at DRT, says Phil.  
"If that's successful, then we might be able to look at it again because the issues are still the same. Certain business parks are saying the conventional bus network doesn't meet their needs and are willing to have that discussion again."  
To date, Fflecsi has delivered over 100,000 rides, averaging 4,500 rides per week and has over 1,500 active riders.   
Says Andrew: "These are all pilot projects, and we're using them to evaluate the optimal transport solutions for particular areas – looking at what the demand rates are and opening the ability to get between places that could not be done or were complex journeys. 
"We make it very clear that DRT is not the answer to everything. There is a tipping point where a bus is more suitable. And where the best applications are for the service will come out as part of the evaluation. That's all part of what we're trying to find out – what the sweet spot is."