routeone speaks to coach tour operators about their experience of running wheelchair accessible holidays, including is there a demand for them and the practicalities
Last month, we asked coach operators and trade bodies whether there are adequate facilities for wheelchair accessible coaches at coach tour destinations. This month, we ask: Is there a market for accessible coach holidays?
There were 1.2m vehicles in the disabled tax class in the UK at the end of 2019. The figure comes from DfT's Transport: Disability and Accessibility Statistics, England 2019/20, which also reports that there were 2.44m disabled parking badges held at 31 March 2019.
Furthermore, it says disabled and non-disabled adults rely predominantly on car travel, accounting for around three in five trips for both groups.
Could a reliance on car travel account for the lack of inquiries some coach operators say they get for wheelchair users on their holidays and day trips?
Alan Cooper, Director of Killamarsh-based Coopers Tours, says he had four wheelchair-accessible coaches around three or four years ago, but has since decreased it to one because the demand is not there for his firm.
"We don't use it very often for wheelchair users now – we don't get the calls. So, we up-seat it and run it as a 57-seater.
"We don't get disabled people wanting to go on these holidays because there are that many people who have wheelchair accessible cars."
Likewise, Matt Barnes of Barnes Coaches in Swindon says the firm hardly gets any inquiries for disabled access on its coach holidays or day trips, despite having seven PSVAR compliant coaches.
"We have wheelchair accessible coaches, and we're happy to take wheelchair users on our coaches. We've had a few wheelchair users on our day trips and it has all worked well. But we don't get that many inquiries.
"I think because it has not been available for such a long time, people have got used to using trains and specialised cars. They don't really think of us as an option."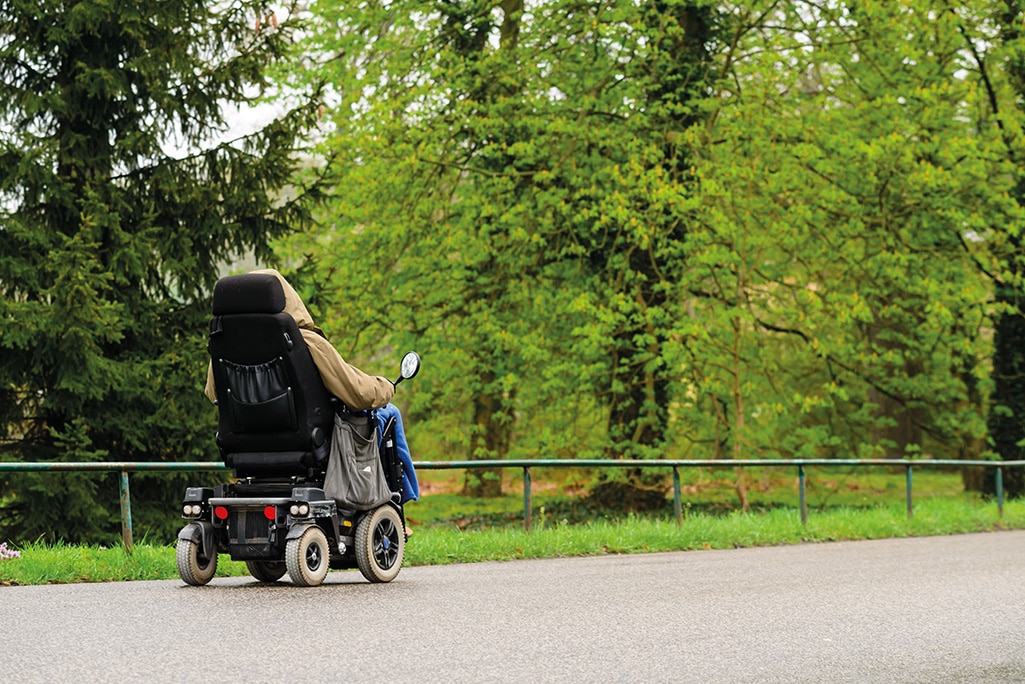 Fleet renewal challenges
Runcorn-based Anthony's Travel has been providing accessible transport for 12 years. Managing Partner Richard Bamber believes there is "without doubt" a market for accessible coach holidays.
"There are around 14m people registered disabled people in the UK. Over 1.2m are wheelchair users. The UK's population is also ageing and with that comes mobility issues. We should be tapping into this market," he says.
Richard also acknowledges that the cost aspect of accessible coaches could be an obstacle, but adds: "As time changes, we have to adapt; we are an ageing society."
The issue of the cost of accessible coaches and fleet renewal challenges – particularly over the last two years – is echoed by other operators. Therefore, even if the demand for accessible holidays is there, operators aren't necessarily prepared with the vehicles, and not always through choice.
Robert Shaw, Director of Coventry-based Harry Shaw, says the pandemic has been a major factor in some operators' inability to invest in vehicles.
"The pandemic has changed the landscape entirely. Without that I think we would have moved on quite significantly and there'd be a lot more wheelchair accessible coaches about now."
Tina Shaw-Morton, Managing Director of Woods Travel in Bognor Regis, adds: "We know we are going to have to get PSVAR compliant coaches eventually. But right now, they are selling at an absolute premium. We can't rationalise upgrading the fleet as selling our current vehicles is a challenge."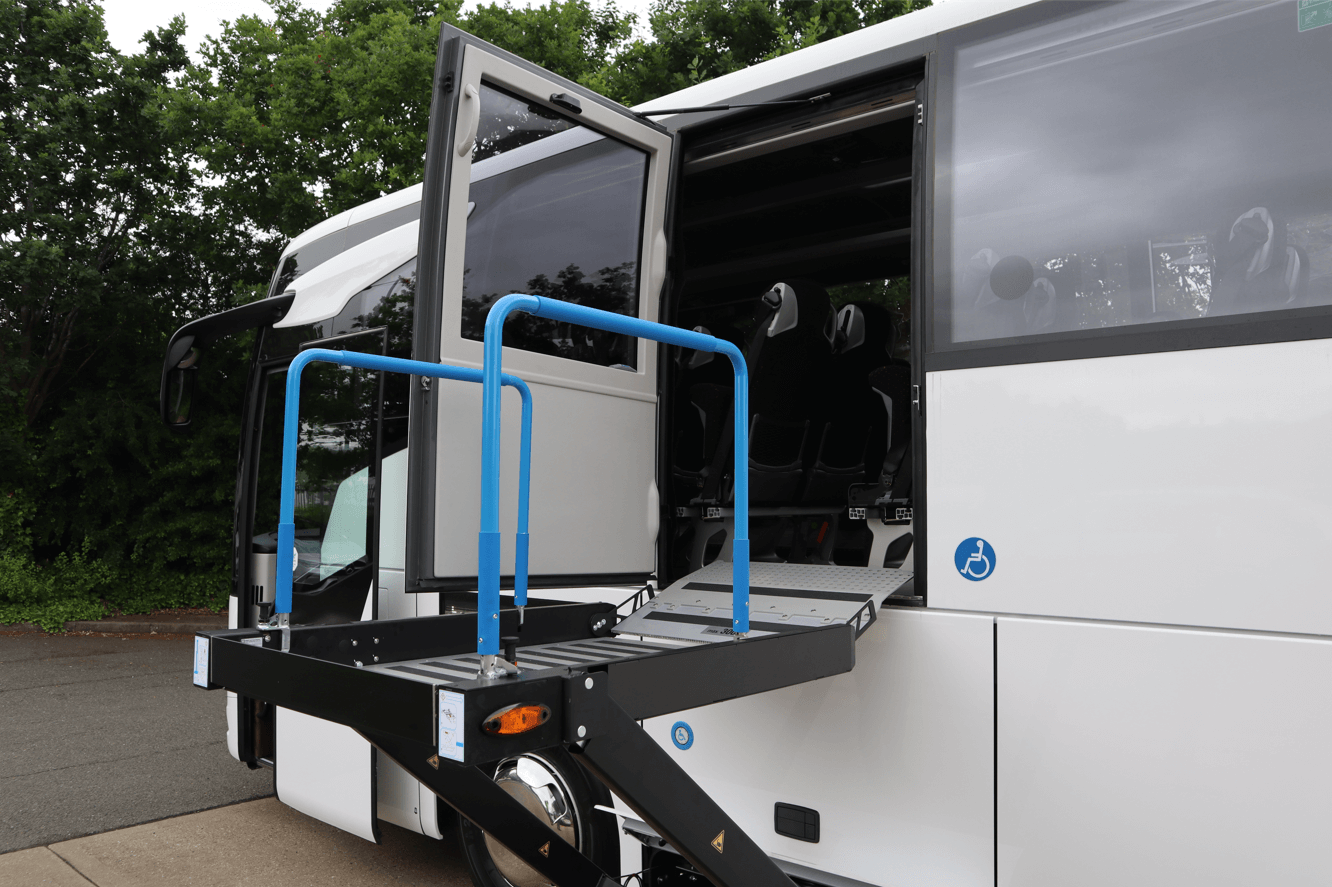 The practicalities
As Chair of the Coach Tourism Association (CTA), Robert says he is aware there are quite of a lot of CTA members that have already got wheelchair accessible coaches.
"They are used on their extensive tour programmes, both for day trips and holidays, so there is quite a lot of usage for them. But it's difficult to quantify what the demand is precisely."
For Llandudno-based Alpine Travel, the uptake has been relatively low despite investment in accessible coaches, says Managing Director Chris Owens.
He explains: "I've ensured that all new coach orders for the last few years have been wheelchair accessible and any future builds will also be built to the same specification. Although we don't specify destination equipment for new tour coaches, we can add them at a later stage when their touring days are over.
"Having operated wheelchair accessible touring coaches for the last three years, we've quoted for and taken a handful of bookings in all that time."
As for Alpine Travel's coach holiday arm Jones Holidays, Chris adds that the practicalities of running tours with disabled passengers can be challenging.
"We advise that wheelchair users can be facilitated on request, but this isn't that simple," he continues.
"All passengers select their seat numbers when booking a holiday. If a booking then comes in for a wheelchair user, we need to remove two rows or four passenger seats to facilitate the wheelchair user. Or eight seats if there are two, which then means that four couples need to be displaced."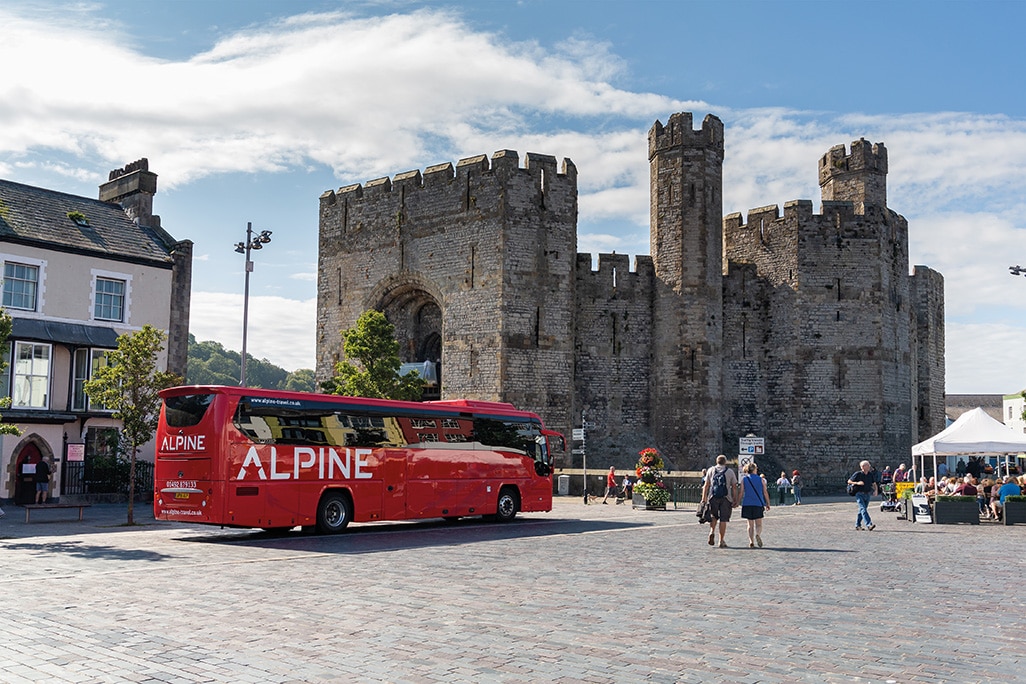 'A much bigger issue'
Accommodating a wheelchair user requires the removal of four seats, which can impact an operator's bottom line. This can be a consideration for some operators as they look to recoup losses and get tours back on track after COVID-19 restrictions.
"You can't charge the wheelchair user more," says one operator. "You're going to make more money by selling four seats than you are one wheelchair space. It's a fact."
Furthermore, checking that every stage of the holiday is suitable for wheelchair users, including hotels and attractions, can be a concern. By marketing a holiday as wheelchair accessible, the responsibility is on the coach tour operator to do its due diligence.
"It's a much bigger issue than just providing a wheelchair accessible coach," says John Johnson, Director of Johnsons Coaches in Henley-in-Arden. "It's not just about the coach, it's about the whole product."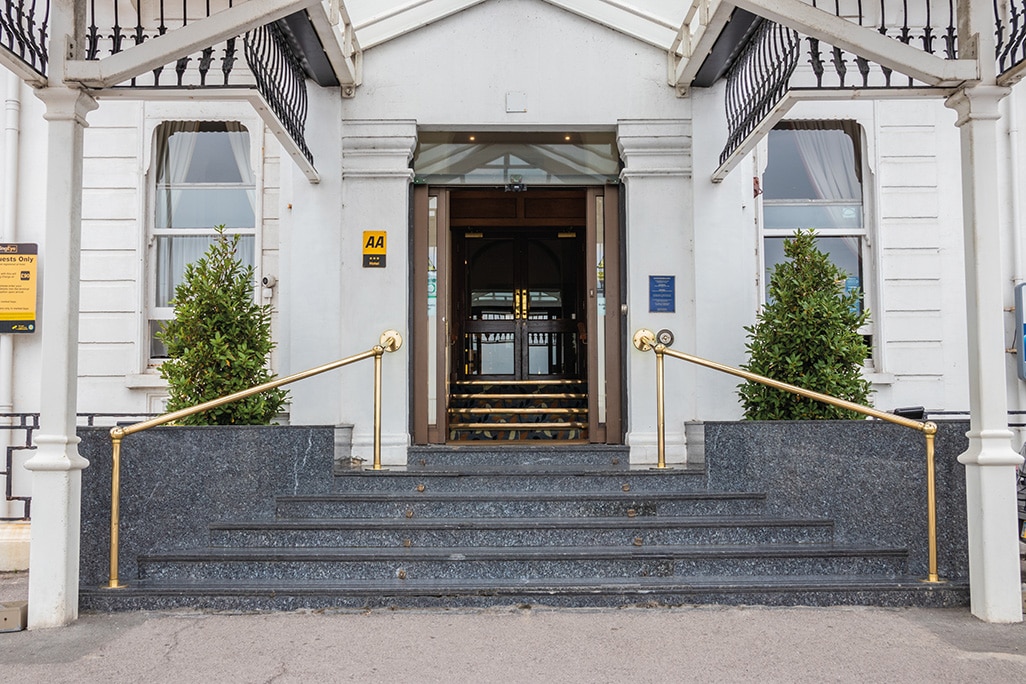 Accommodating needs
John adds that Johnsons Coaches gets very few calls for provisions for wheelchair users on its holidays and day trips. However, like most coach operators, it does all it can to accommodate customers' varying needs.
For many, including Harry Shaw, this involves transporting electric scooters and folding wheelchairs, where possible, for passengers with limited mobility.
Says Robert: "There are many considerations for these things, such as the weight of scooters, but you have to try to help people as much as you can in these situations.
"Most coach tour operators do that because at the end of it all, you want to make sure that people are happy and have a good holiday. So, they will do everything they can to accommodate people's requests."
Johnsons Coaches also has systems to help people gauge whether a tour or day trip is suitable for them. For instance, the firm includes a "mobility grade" in its holiday brochures, which provides a score for how accessible the hotels and locations visited during a tour are.
"So, we think we're providing for people with reduced mobility admirably and have done for many years," adds John.
It appears the uptake for accessible coach holidays is reasonably low for most coach operators we spoke to. Whether that is because there is a lack of awareness that accessible coaches exist or if the demand is simply not there seems to be contested.
There are tour operators out there who specialise in this type of market. However, the reality of running wheelchair accessible holidays and day trips for coach operators is clearly more than simply putting out the right vehicle.