Technology plays a vital role in the planning and delivery of safe, reliable and efficient transport. These suppliers are here to help
The role technology plays within the coach and bus industry cannot be ignored and must be embraced. It is so much more than ETMs, vehicle tracking and journey planning tools; the increased availability of apps and m-ticketing has allowed operators to get to know who their passengers are, how and when they travel, journey patterns and, perhaps most importantly, what they want from their coach and bus services.
It has also moved the industry towards a near fully cashless system sooner than previously anticipated, as well as saving operators time and helping them stay compliant.
Since 2010, the team at Rise Digital Media (Rise DM) has worked closely with the industry to develop and launch digital solutions, which enable operators to visualise data in new ways – increasing their operating efficiencies in an ever more price-sensitive market – while giving passengers quick and easy access to the information they need to plan and make trips.
Christopher Nice, Rise DM Operations Director, says: "Our highly-skilled, experienced and knowledgeable consultants are on hand to advise, guide, support and educate clients through the rollout of mobility-as-a-service solutions.
"This includes everything from m-ticketing, cashless payments and live vehicle movements to passenger push notifications (service updates) and school transport ticketing systems."
Software companies are almost entirely different entities from most coach and bus operators. But being able to anticipate the challenges operators face is a major factor in the successful adoption of Rise DM's software solutions, which the firm says have a lasting return on investment.
Christopher adds: "Working in partnership with operators we strive to make coach and bus the simple and easy choice for passengers."
Gain valuable insights
For a long time, modern ticketing systems were not viable for home-to-school operators, offering poor value when only used twice per day, 190 days per year, says school bus pass and ticketing platform ShuttleID. The result meant that operators were working blindfolded; they understood who should be travelling but not who was travelling. Payments also proved difficult to manage.
ShuttleID offers a cloud-based system for operators to issue or sell school bus passes/tickets that can be used on a phone and/or printed out. Tickets are scanned using a scanner app onboard the vehicles, flagging any issues to the driver.
Chris Bell, ShuttleID Director, says: "With the practical wi-fi based scanner option, management can view all the scan log data in the back office once the scanner is synced back at the depot. No ongoing data charges and devices available from just £40 makes it an affordable option for school services.
"For operators with a requirement for real-time data, the recently-launched 'LIVE' add-on offers the capability to understand who is boarding right now and live vehicle tracking for customers."
In addition to improving the safeguarding of school children, operators can gain valuable insights from the data: the risk of overcrowding is removed, operators know the exact size vehicle to use on each journey and their revenue is protected. The waiting list feature helps to gauge interest in their routes and obtain contact information from potential customers, enabling operators to better organise the school services for the upcoming term.
ShuttleID users can also keep track of payments, adds Chris.
"They can see each individual passenger's scan report, check payments have been made, use the notes feature to keep track of any issues with each passenger and void tickets in one click if needed."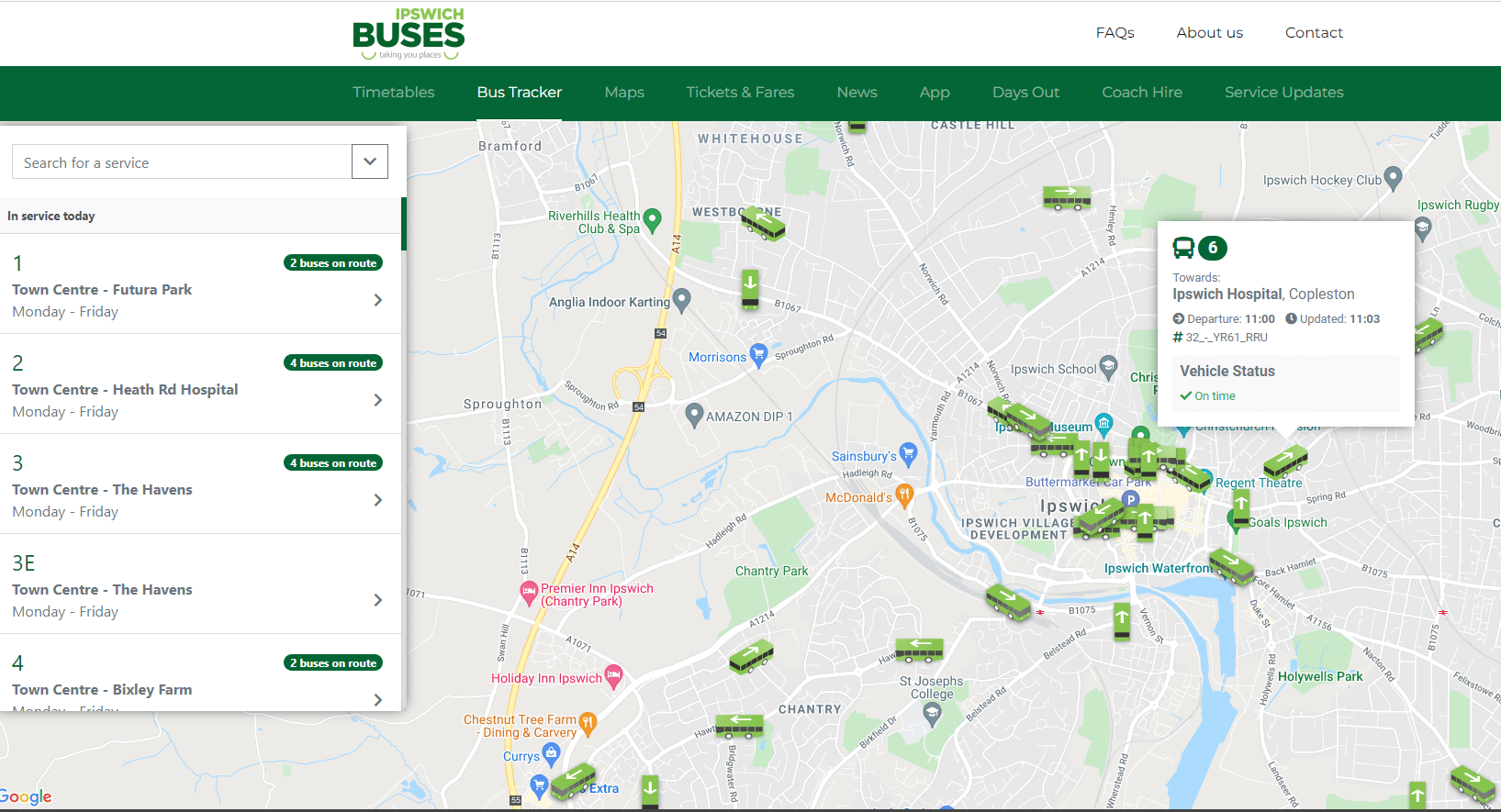 Manage compliance
Operators can also achieve operational efficiency and improve compliance by investing in technology, such as digital tachograph and compliance systems. This is the case for Radstock-based Centurion Travel, which says it has dramatically reduced administration time using TruTac's systems.
TruTac says Centurion began moving its tachograph operations from analogue to digital in 2019 – courtesy of TruTac's TruAnalysis PSV tachograph analysis reporting system. It completed the process in September 2021. According to Operations Director Steve Spiller, the operator has since spent far less time on administrative tasks.
"Even on a small fleet like ours, it's saved a colossal amount of admin time," he explains. "Probably 90% of the infringements were caused by human error under the analogue system.
"Drivers would put down the wrong date or the wrong registration number. They would get the kilometres wrong, and we would spend hours looking for the missing ones because the driver had just written a seven in place of a five.
"I understand why that happens. When people are having to fill out tachographs, they make simple, honest mistakes, but those mistakes can have serious ramifications for reporting."
Steve also says the move has allowed the business to dedicate more time to larger strategic issues, such as its plan to become a DVSA Earned Recognition operator.
Automate operations
Processing billions of data points a day, Geotab leverages data analytics and machine learning to help its customers: improve productivity; optimise fleets through the reduction of fuel consumption; enhance driver safety; achieve strong compliance to regulatory changes; and effectively transition to and operate electric vehicle fleets.
The firm says: "Geotab securely connects commercial vehicles to the cloud, providing data-based analytics to help customers better manage their fleets. Geotab's open platform and marketplace, offering hundreds of third-party solution options, allows small and large operators to automate operations by integrating vehicle data with their other data assets.
"As an Internet of Things (IoT) hub, the in-vehicle device provides additional functionality through IOX add-ons."
Geotab's products are represented and sold worldwide through authorised Geotab resellers.