Partnership work between Leicester City Council (LCC) and bus operators – voluntarily at first and now through a formal Enhanced Partnership (EP) – continues to bring benefits for passengers in the city. Such collaboration is central to National Bus Strategy (NBS) aims, but it is clear that a lot more than meets the eye is necessary to deliver tangibles via this manner of working.
Improvements already in place or in hand in Leicester through partnership take advantage of competitive funding schemes. Among them are service and ticketing simplification (including multi-operator tap on/tap off capped contactless), better waiting and information facilities, more priority measures, zero-emission vehicles with more to follow, timetable coordination, and a new bus station, the latter thanks to a Getting Building Fund allocation.
An integrated network under Mainlines, Greenlines and Flexlines brands is at the heart of the Enhanced Partnership. Mainlines are the anchor. They are frequent, commercial, zero-emission trunk services. Greenlines – more of which later – are subsidised routes aimed at facilitating new development. Flexlines are a proposed small number of demand responsive networks
Additional bus lanes are planned and further stop and information provision work is in hand, along with expansion of discounted tickets. The public-facing Big Bus Plan – published on LCC's website – calls for an entirely zero-emission bus fleet by 2030. But not all those policies are funded, and so delivery in their entirety is uncertain; the latter in particular requires major investment.
Long-term funding essential for benefits to continue
That is why further, long-term funding for bus is necessary if the government's agenda for the mode in England is to be delivered. First outlined by then-Prime Minister Boris Johnson in the NBS, the aim of modern, efficient and affordable bus networks for all was recently underlined by Rishi Sunak.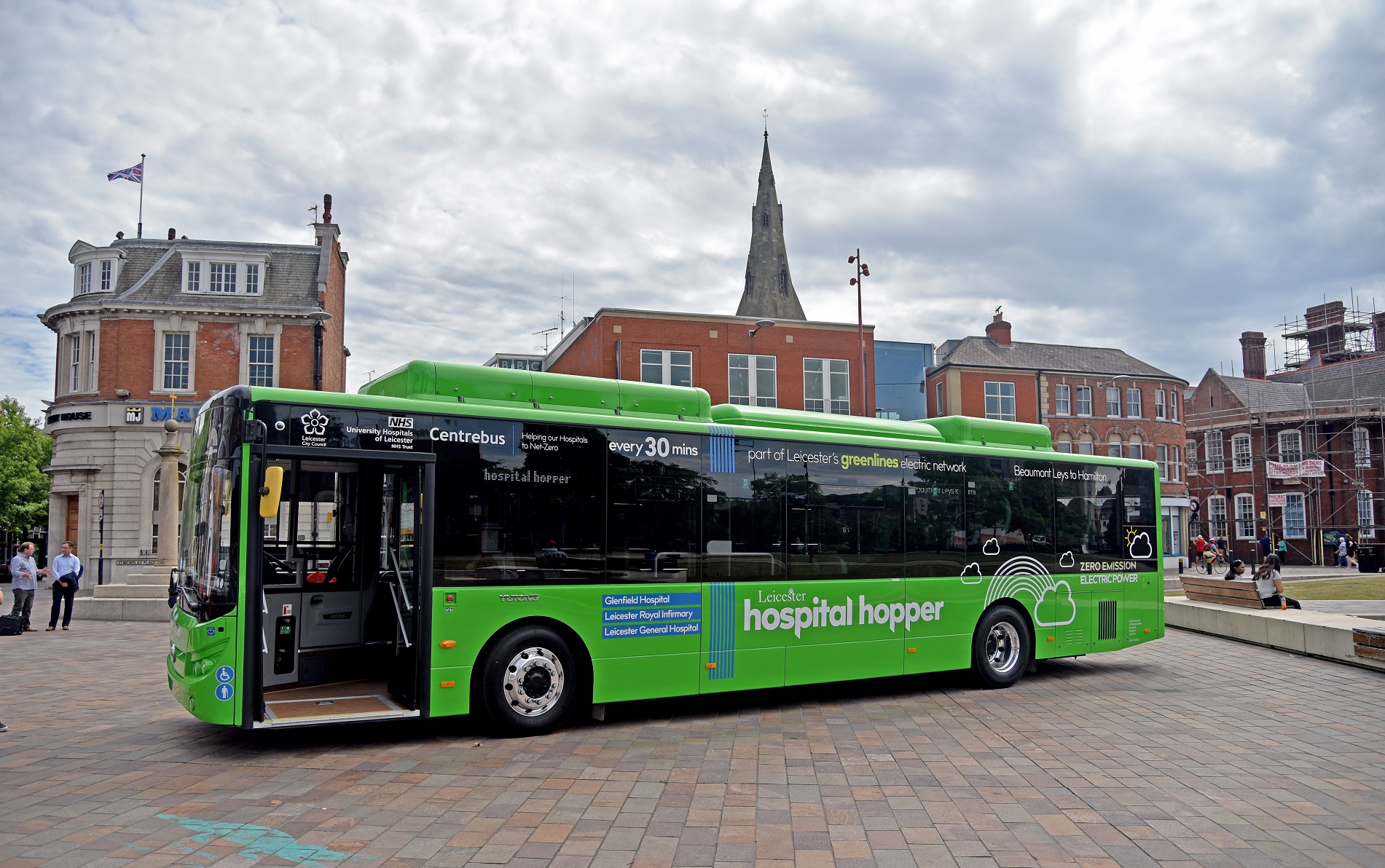 Leicester has already demonstrated that with the right approach, Enhanced Partnership can deliver. The Big Bus Plan is in the process of putting into practice what each of the politicians above have envisioned.
In some ways, the Leicester approach is a blueprint for successful partnership working. Key to that is political will. Mayor Sir Peter Soulsby and his deputy, Cllr Adam Clarke, are pro-bus. Equally, operators in the city work well under the partnership landscape. Coordination is in LCC's hands, led by Programme Manager (Buses) Andy Gibbons.
Andy is clear that a successful partnership is built on people and agreement of a set of priorities. The Leicester EP is an eight-year programme of work that was approved in April 2022. It contains commitments from all parties concerned over an initial two- to three-year period. They are legally binding, but the horizon beyond that is where uncertainty enters.
Leicester bus partnership work already in a strong position
Leicester came into its EP on the back of strong prior voluntary partnership. LCC is a unitary authority, which smooths progress for bus improvements. There is a strong regeneration agenda in the city, which sits closely to a desire to see bus services improve and gain modal share.
Andy notes that many key bus corridors are already served well, giving a good position to build on. Bus usage in Leicester being relatively high is a further benefit. In 2019/20, the city saw more bus journeys per head of population than Greater Manchester and Merseyside.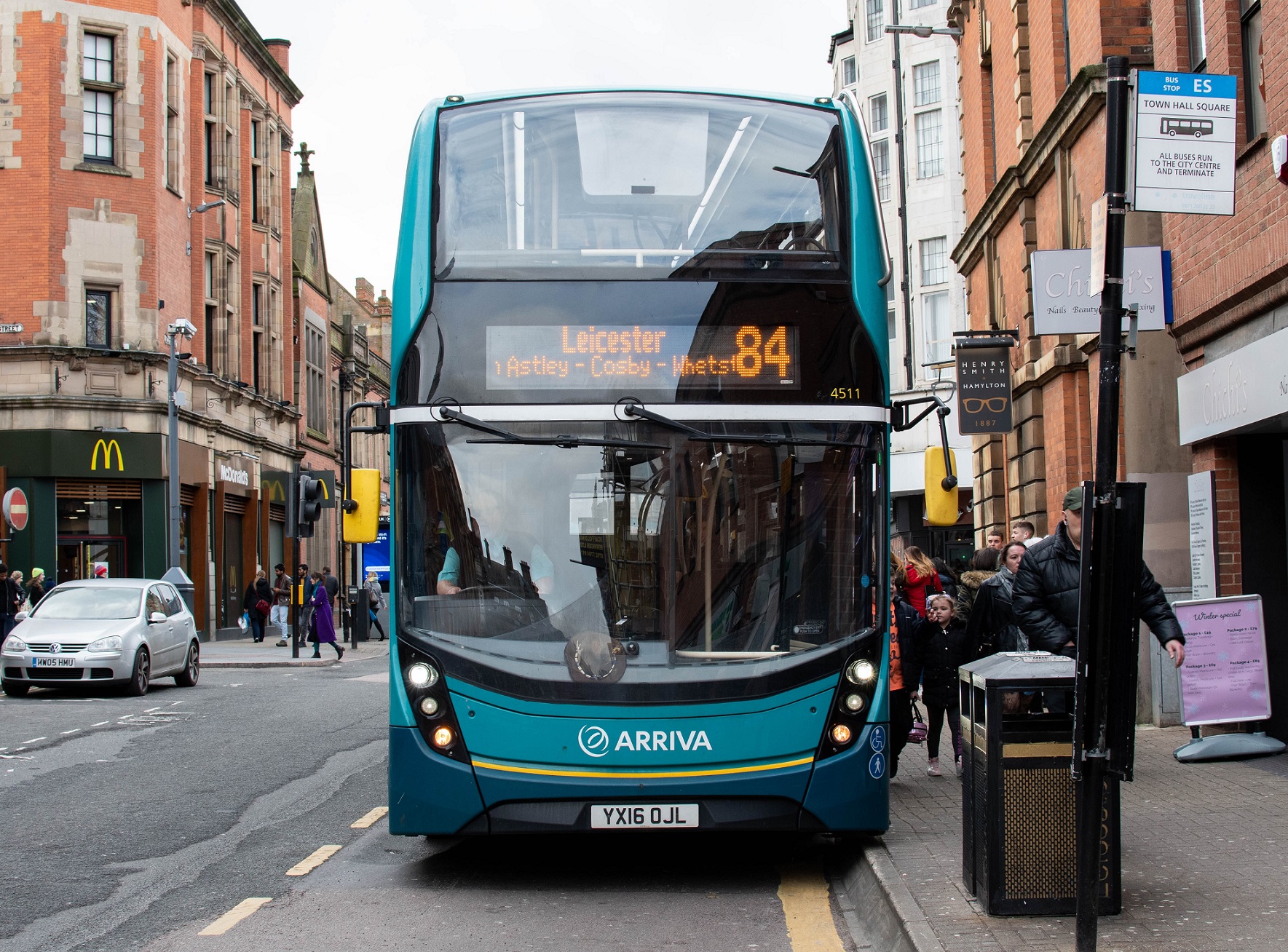 "Rather than look at light rail or bus rapid transit, the view was that we had a good base to build upon with conventional services," he explains. "The network is highly commercial and so it has a good base. That led us to look at what customers wanted. They told us improvements to frequency and reliability, better value, zero-emission buses and for the user experience to be easier." In the latter regard, that means simpler ticketing and better information.
That consultation was carried out before publication of the NBS. A plan was put forward and political buy-in was gained. Transforming Cities Fund (TCF) and Zero Emission Bus Regional Areas (ZEBRA) money was secured, although to some chagrin, Leicester's Bus Service Improvement Plan (BSIP) received no allocation. "We created our EP based on what we knew we had in April 2022: ZEBRA funding, TCF money, and other support for the bus station," says Andy.
Need for compromise forms part of successful bus partnership
No operator dominates Leicester's bus landscape. That has led to a lot of focus on bringing together a cohesive network. Andy gives the operators involved much credit, not just for that element of the EP work but also for their willingness to collaborate across the piste. He is keen to stress that on a highly commercial network such as Leicester's, motivation among operators to do that – and their acceptance of the need for compromise on occasion – is critical.
What is also important is a recognition that patronage – both existing and potential – is not all built around the city centre. In Leicester, 90% of jobs are outside that area. But few buses are cross-city and interchange is thus often required to reach them. "We had to work on that," Andy explains.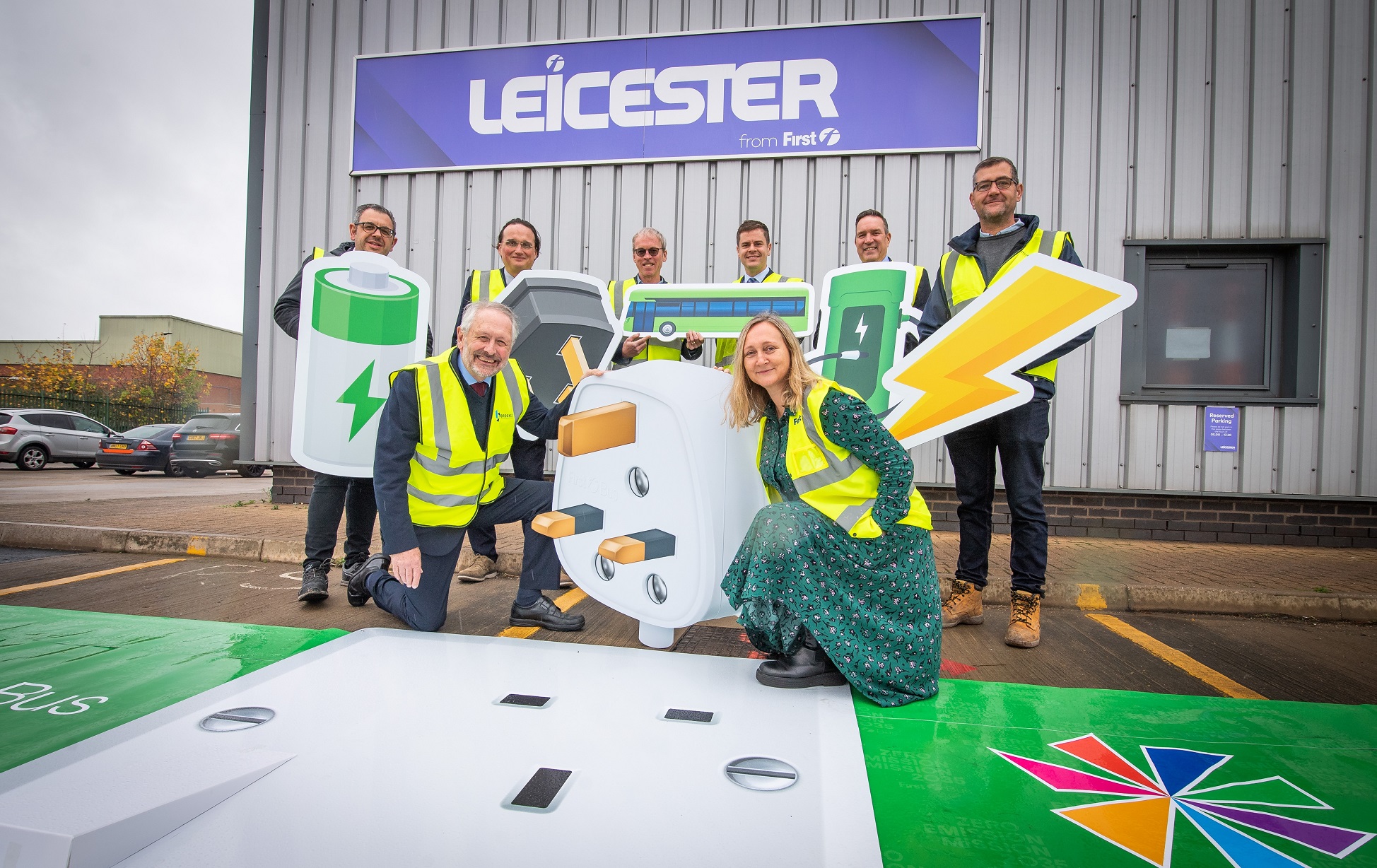 Central to doing so is expansion of the zero-emission Greenlines network. Its endgame is limited-stop cross-city and orbital services including an 'inner orbital' that serves major transport interchanges, a hospital and other traffic generators.
Poor cross-city and orbital provision had been identified as a barrier to patronage growth, with orbital car traffic having been identified as a big contributor to congestion. A five-year package calls for development of the Greenlines product into one that delivers minimum 15-minute daytime headways.
Thinking outside the box necessary for maximum benefits
Much Greenlines work is funded, but some is not. It is integral to Leicester's bus network overhaul. However, movement of people orbitally by any mode conflicts with those travelling into and out of the city centre. Congestion results at key junctions. Bus priority can help to ameliorate that, but planning and delivering such schemes – where other considerations are in play – is tricky, Andy explains. Nevertheless, it is progressing.
What could have a double impact in speeding services at those interchanges – by incentivising bus use and providing consistent funding for further improvements – is a workplace parking levy (WPL). Leicester had one planned, but it has been mothballed owing to the cost-of-living crisis. Such a halt is "disappointing" but understandable, Andy says, particularly in view of the amount of work already done on the WPL.
Failure by government to fund the Leicester BSIP was equally hard to take. Andy notes that some areas to receive BSIP money have previously shown little interest in developing services. That position gives no guarantee that the funding will deliver long-term benefits, which he believes a Leicester allocation would have. Andy is critical of a lack of meaningful feedback from the Department for Transport on unsuccessful BSIP submissions.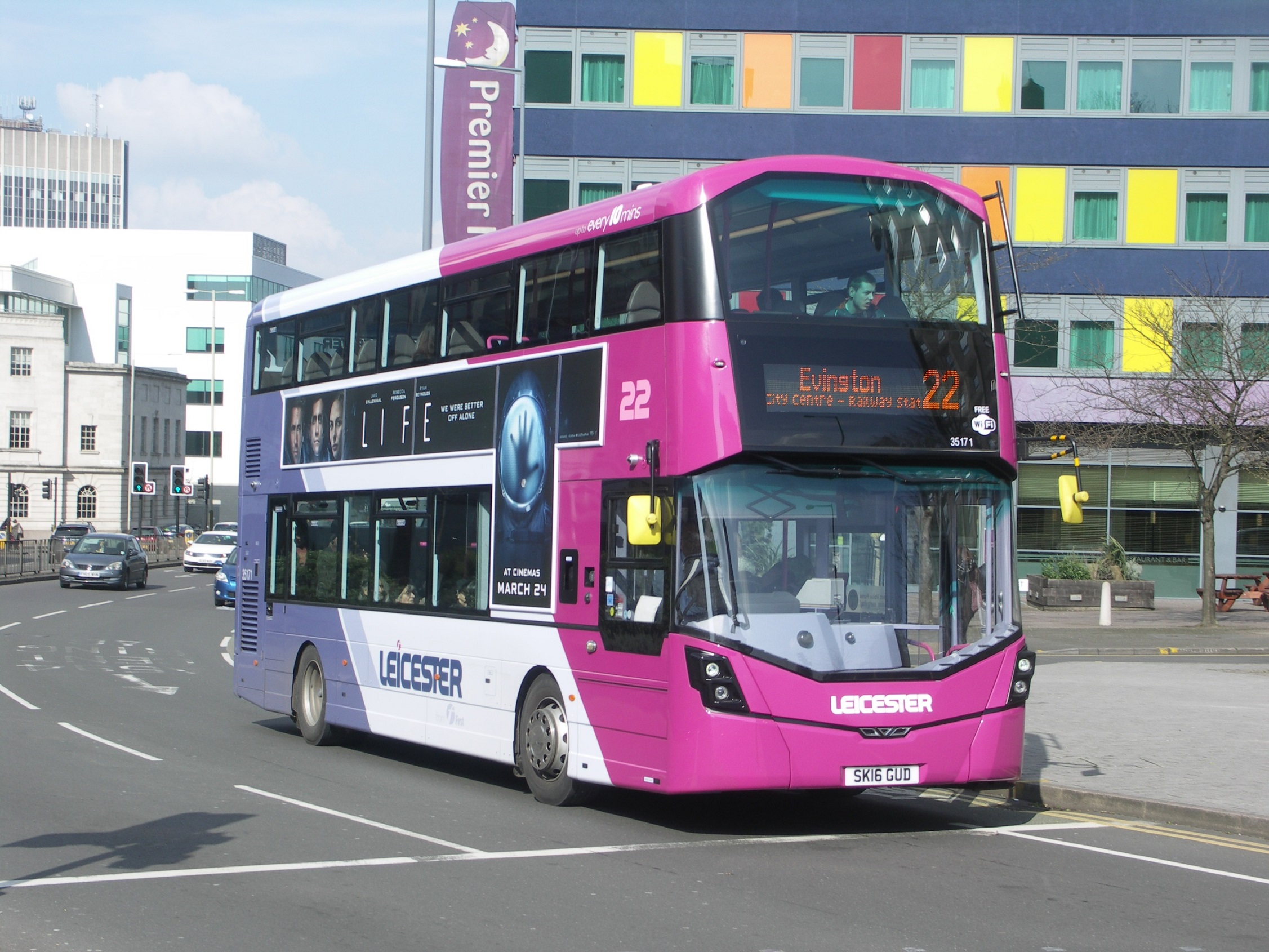 Additionally, inflation has seen that a pair of TCF-funded projects have not moved to full business case stage, although it is hoped that at least one will be revisited in the future. A flow of improvements – regardless of their scale – is important to maintain public interest in buses, he observes.
"You have to have something new coming on stream pretty regularly, and then it has to be packaged and promoted in an upbeat way. There is a trick to doing that. We are delivering a lot of good things, but buses generally don't sell themselves politically or to the public. It is much easier for people to complain about them."
He points to acknowledged leaders in bus partnership such as Brighton and Hove, Nottingham and others. "They spend a lot of time locally getting things right and they put a lot of resources into that. It is simple enough to do a one-off project, but doing the same consistently is a lot harder."
Is Leicester bus partnership a blueprint to take forward?
What will happen beyond already-funded EP measures? "We have started to do some outline work on other money we could bid for," Andy continues. "But there is a limit on where we can take that internally. There is a risk of putting a lot of effort in but no funding being forthcoming." That is the same for operators; how keen will they be to invest if clarity is lacking on whether complementary money exists?
In an ideal world for bus, there would be multi-year capital funding settlements, Andy believes. That would open the door to long-term investment from operators and deliver large, patronage-building improvements. In Leicester, the successful Enhanced Partnership acts as a solid example of what is achievable when all parties involved are on the same page. Ministers should take note.