With passenger numbers still depressed across much of the UK bus network, operators share how they are engaging with their users
Bus services continue to be evaluated and changed, driven by shifting travel patterns, driver shortages, and passenger recovery.
As these changes continue to impact bus routes, routeone speaks to several operators in England on how they are engaging with customers and stakeholders to find ways to best match services to what passengers need.
Engagement always difficult?
Rachel Geliamassi, Managing Director (MD) of Stagecoach's operations in the West of England and Oxfordshire, acknowledges how it has always been difficult to reach out to the operator's customer base as contact time with a customer is brief, and little information is shared.
"It has always been easier for some other sectors to use their greater contact time to learn more about who it is that uses their services and build better relationships," she adds. "An even greater challenge is in connecting with people who aren't a customer today – the people driving their cars who haven't even tried using the bus. We know with networks depressed at 80-90% of pre-pandemic patronage, those new users are more essential than ever before to connect with."
Rachel believes operators must "inevitably" lean in further to the community groups that already exist and which represent bus users, but also those that represent the community more generally. "I see business park groups or other employer forums as a key to this," she says. "However, I fear that not enough of them exist today to have the reach that we need."
There is some positivity around the National Bus Strategy in how it can help operators engage with stakeholders. "I'm hopeful that a value we can get out of the Enhanced Partnerships (EPs) in each local authority area is to encourage more local businesses and employers in general to feel like they are a real 'stakeholder' for bus networks," explains Rachel. "These partnerships aren't a bus company or local authority thing; they are a community partnership. If we can connect with these voices, we will be able to start designing networks with this rich insight. Each EP should have forums and working groups which will be ideal to develop with user voices at the centre."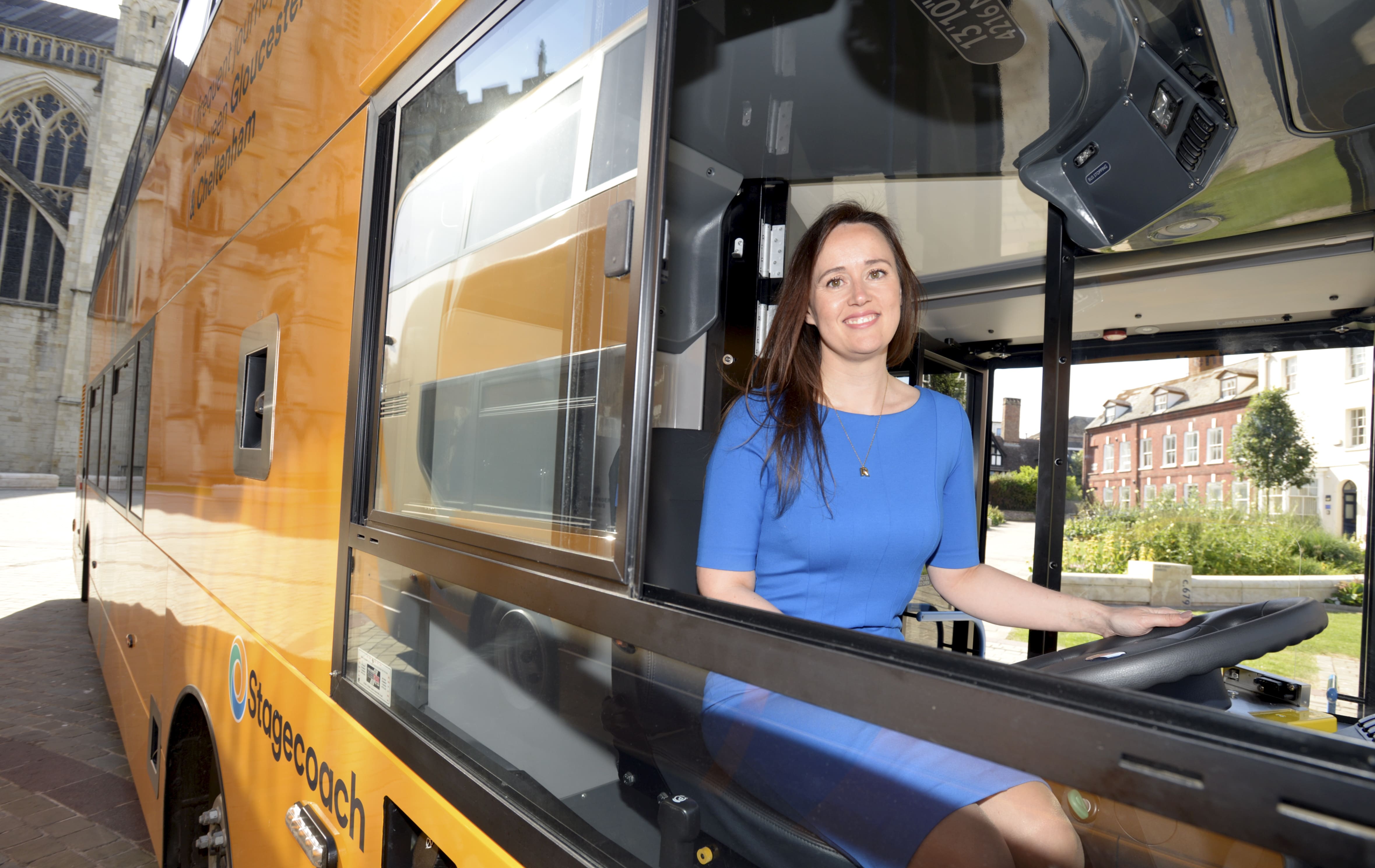 From a wider operator point of view, Rachel explains that Stagecoach uses what it calls the Stagecoach Solutions platform to create a bridge to employers, to unlock services for the modal shift of workers. "Workplace levies or general carbon reduction targets in businesses will hopefully encourage more of those solutions being sought," says Rachel. "Finally, we are left with good old fashioned 'getting out and about' among our communities, trying to be visible and speaking to local people. I will also champion the need to nurture and develop the best network designers in our commercial teams. Network designers who get out of the office and go and look at the changing shape of our towns and cities."
In Rachel's area covering the West of England and Oxfordshire, a local authority that has pushed community engagement further than concept is Oxfordshire County Council. "The initial catalyst for publicising the partnership and the other linked strategies was at the Oxfordshire Bus Summit," she says. "It was the first time I had ever been in a room with so many varied stakeholders, including several key employers. There was then a 'manifesto' borne out of this event which was distributed widely afterwards.
"I suspect that if we don't have some sort of grand beginning, the visibility of the Partnerships and their potential will become a best kept secret. In my view, community inclusion is such a huge priority for any of them to become meaningful."
Further north, like-for-like ridership has reached 95% or more for Transdev's operations. Within that figure, the operator has gained additional network through contract gains or entering new services where other operators have withdrawn theirs, such as the acquisition of Flyer and of Team Pennine (formerly Yorkshire Tiger).
Once that is levelled out compared to the scale of network Transdev was running back in 2019, Transdev CEO Alex Hornby claims the operator is hitting 96% like-for-like customer recovery.
"There are a number of reasons why we are at such a positive figure," he says. "We kept positive communications throughout, and we've been transparent with customers about where we are unable to deliver. Like almost every other business in the sector, we have suffered our own driver recruitment and retention issues, but what we have been really keen to do is adjust timetables to reflect that and, if there have been any short-term cancellations, to be upfront about them each day online. That has gained the trust of our customers and that's how we have been able to retain and grow our customer base since the pandemic."
A balancing act
Transdev's approach has been long-term. Where opportunities have arisen, it has taken them – where operators have withdrawn routes, Transdev has stepped in, balancing work where routes have been "decimated" by the lockdown – one example being the Cityzap express service, due to be withdrawn this month. "We were able to find alternative uses for those buses through opportunities presented by other operators withdrawing other parts of the network. Overall, our focus has been to stabilise and grow the business rather than cut and reduce."
Equally, it has maintained service levels, and has taken advantage of strong trust in local brand identities. "Where others have compromised, we haven't," adds Alex. "That has made sure our customer hasn't seen a dip in service.
"Not just in our sector but in others, it seems some organisations have let COVID-19 affect the quality of their service offer. We're on a mission to grow and retain and recover, so we have to make sure our service is as good as it possibly can be. The overall offer, communication and presentation should be the same, if not better – and where we've got problems that are out of our direct control, such as the national driver shortage issue, we're honest with our customers. We haven't hidden from it, or tried to deliver timetables that we can't deliver – we either have reduced them to reflect what we can offer, and if there have been further short-notice issues, we communicate them minute-by-minute, every day."
Initiatives to grow passenger numbers that were successful pre-pandemic may have lost relevance among markets that have been slow to recover – such as commuting and concessionary travel. "There are certain things we need to consider differently," Alex agrees. "I suppose that translates through to traditionally the behaviour of morning and evening commuters, but that is levelled out by opportunities in leisure and retail that have grown since. In 2020 we were seeing some numbers on a Sunday better than numbers in 2019 – which is proving that the leisure market was doing a lot of heavy lifting in terms of recovery. That's hopefully where we'll see opportunities. Our key aim is how we balance out where the market may reduce with opportunities to ensure the business is on a path of growth."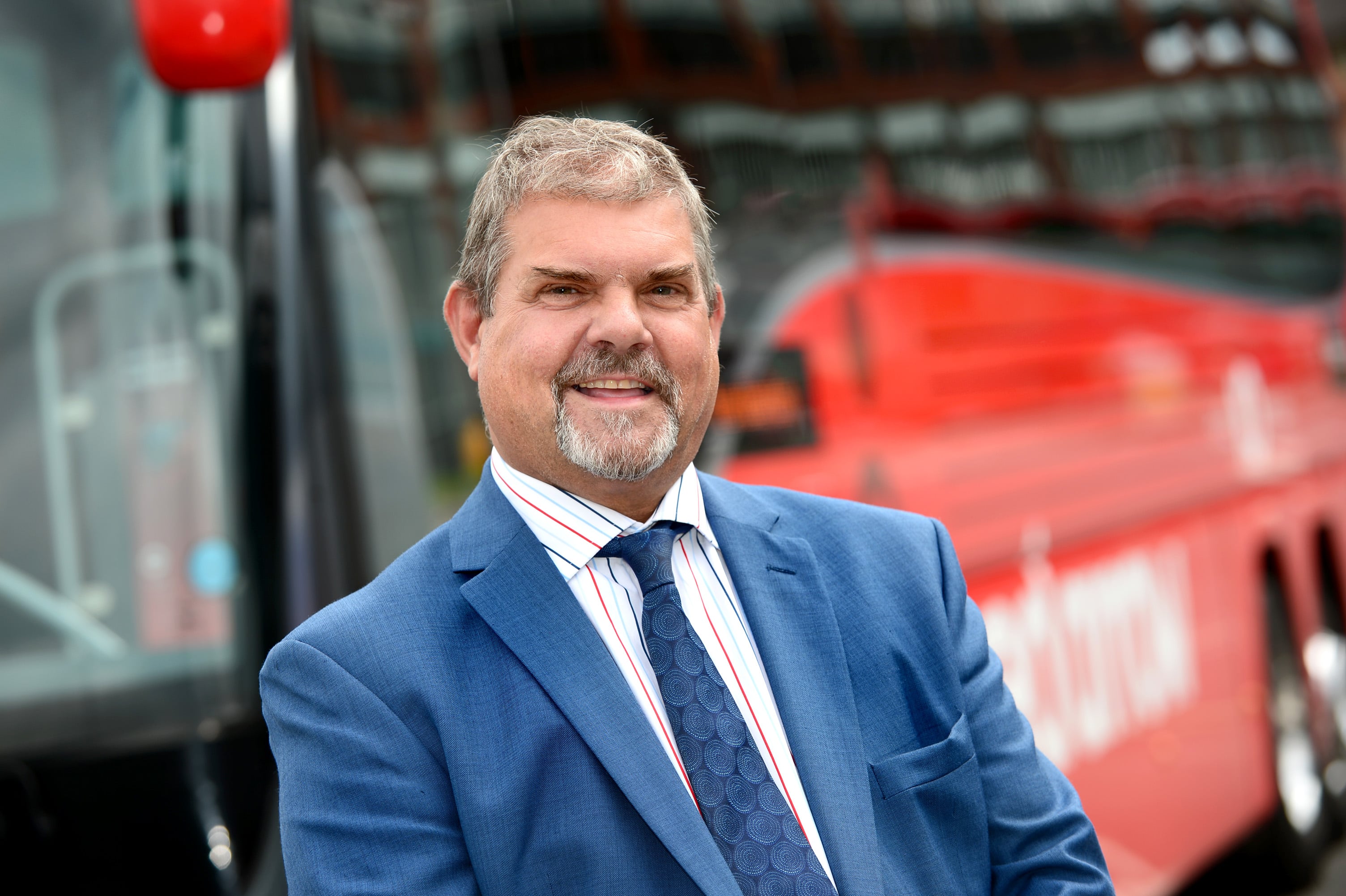 Seeking out new markets
At Trentbarton and Kinchbus in Derbyshire, fare paying passenger numbers have recovered to 86-87% of pre-pandemic levels with revenue at 90%. Concessions are still down at 72%.
Managing Director Jeff Counsell is not confident about the recovery of concessionary travel but expects the hybrid working environment will see fare paying passengers recover to around 90%. "We're fortunate that we're an inter-urban operator and don't rely on any single town or city," he explains. "We take people into the cities from outlier commuter areas and the shires, and serve market towns like Chesterfield and Ripley. On the plus side, our recovery is ahead of surrounding big city and town operators."
But Jeff reveals he has long been encouraging the team at Trentbarton to stop looking at pre-pandemic figures and to focus instead on the new trading landscape. Profits are not great enough to guarantee cross-subsidisation of routes, and honesty has been needed with services that are no longer commercially strong or which do not have the drivers to support it. "It's meaningless," he says. "It's been nearly three years. Let's focus on basic root and branch commerciality again, let's start with what we have; look at the network, ask what we think will recover, and why."
Jeff points to Skylink Derby as one example of excellent recovery. It connects Leicester, Derby and Loughborough to the East Midlands Gateway freight centre, and is stronger now due to high employment at distribution centres. Engagement with those employment groups started with the East Midlands Chamber of Commerce. A member of Trentbarton's commercial team actively seeks out employers to discuss season tickets, passes for staff, and discounted workplace travel. That in a sense is a sales role.
Jeff is happy that EPs are now "forcing everyone within the public transport community to have better engagement". But he also says that Trentbarton was good at it anyway, due to customer research not just on bus, but on the streets.
"When we're developing our networks, we talk to customers independently, to get views on what we should do – what they like and don't like. The wider stakeholder group as part of the EP is good. I'm optimistic it will be followed through by the LTAs, and all operators, to take more of an interest in customers' needs," he adds.