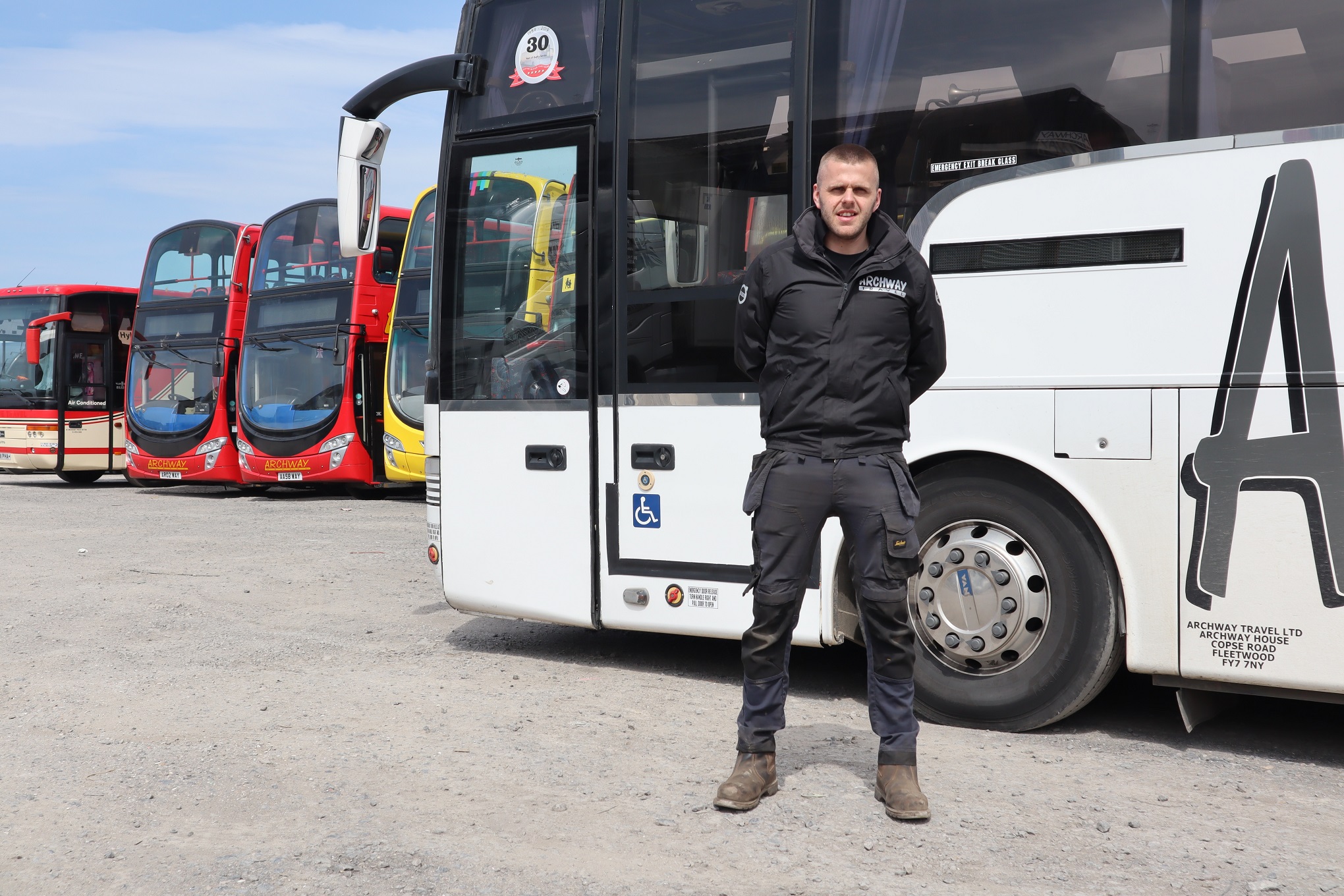 Solving the skills shortage among small- and medium-sized coach and bus operators is arguably much more difficult than for larger businesses. It may be held by some that establishing in-house training and apprenticeships is time-consuming, expensive and fraught with risk, and that any eventual scheme will struggle to attract talent and give no guarantee of successful outcomes.
But is that the case for a small operator in reality?
No, is the resounding answer from Archway Travel Managing Director Sam Archer (pictured, above). The Fleetwood-based family operator advocates bringing in new blood. Such efforts are progressing well for Archway, but Sam wants to see more smaller operators and their representatives grasp the mantle of attracting people into the industry and proving that coach and bus is a solid career choice.
While he acknowledges the reluctance that some others will have about such an approach to recruitment, Sam points out that successfully using apprenticeships and in-house training may not be as difficult as expected if a plan is laid and the necessary groundwork is done in advance.
"For our first mechanical apprenticeship, we received 200 applications," he explains. The majority of those fell at the first sift, but Archway ultimately appointed a 23-year-old who previously worked in IT. They have proved to be a productive and enthusiastic member of the operator's team.
"He is doing fantastic work. There are people out there who want to do the job. We have to find them and invest in them. Cast the net wide and you will be surprised who comes forward."
Structure training to suit your business, says Archway Travel chief
Sam speaks with experience of mechanical apprenticeships. As an engineer by trade, he completed such a scheme with a Volvo main dealer. Having later come into the family business, Sam is also Honorary Chairman of the Institute of Road Transport Engineers (IRTE) Northern Centre. Alongside its PSV fleet, Archway runs a number of HGVs and its garage carries out work for other parties.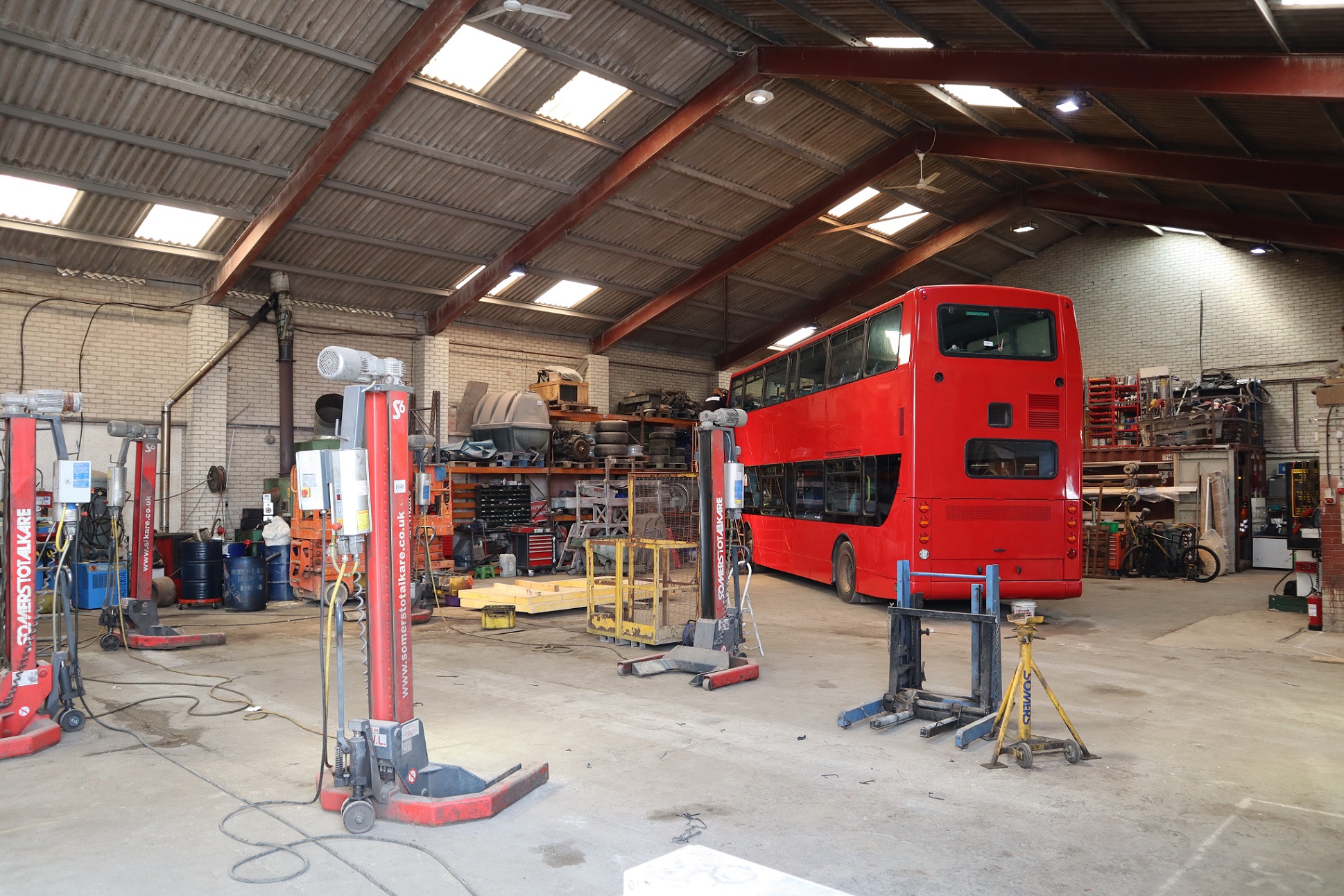 In addition to opening engineer recruitment via apprenticeships, Archway has begun training drivers from scratch. That is not via the apprentice route and instead it required the operator to devise and fund the programme itself. Rather than pay a third party, Archway has a bus that can quickly be converted to a training vehicle, delivering a significant cost reduction. "We can mould new drivers to how we want them, not to pass a test," Sam explains.
So far Archway has trained one new driver in-house and is currently advertising for a second. Its work is local to West Lancashire with a focus on home-to-school, and so the 50km restriction for the youngest PCV drivers is of minor concern. While the practical tuition and the test, including the necessary Driver CPC modules, are clearly defined, Sam sees benefit in wider experience gathering as part of the learning process.
To that end, Archway sent its first trainee driver with experienced staff on various duties before the test was taken. "That allows them to see how the job is done and many other important aspects of the role. What happens if a child is not waiting at the normal place, or if parking at a school is difficult? Those are as important as being able to drive."
Recruitment 'should be part of all operators' business plans'
Discussion with other small operators has shown Sam that many still suffer driver shortages, but are reluctant to train in-house because of worries over insurance costs and the potential of a driver leaving soon after obtaining their licence. He advises engaging with insurers on the former. Archway did so and agreed on a £500 excess for a newly passed driver. For concerns about a recruit quickly jumping ship, he advises planning around possible cost recovery for such an eventuality.
"Having sufficient driving staff should be a core part of an operator's business plan, no matter their size. If you have plenty of drivers, you can do plenty of work. We have found that if staff are treated well, receive a fair rate of pay and view the working environment as good, they don't often want to leave," he continues.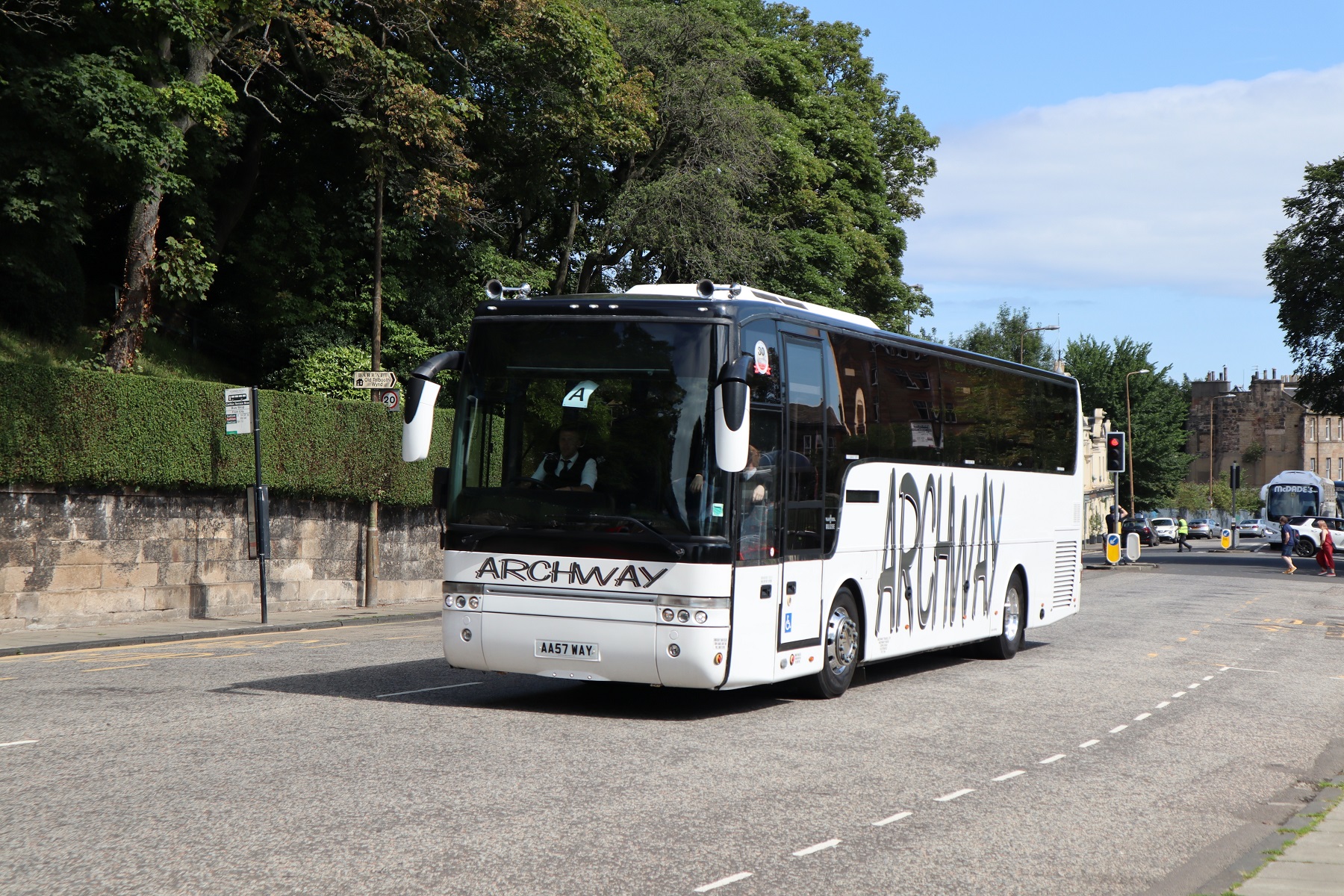 Another learning for Archway over the pandemic period was that money is no longer the be-all and end-all for employees. Work-life balance is increasingly important. Archway's focus on local duties is beneficial there.
College collaboration beneficial for Archway Travel
Sam highlights two avenues to recruit engineering apprentices that are open to smaller operators. The first step is to find a college offering a course, with Archway fortunate in that one is nearby. If local, those institutions may be able to offer a candidate to the operator. As an alternative, it can cast around for a suitable individual and then enrol them with an appropriate college.
Archway has found social media to be the best tool to attract people into driving or engineering. "It has a massive reach and is where everything happens now," Sam says. "As an example, we recently advertised for our second trainee driver. Four people applied quickly: One young person, two current HGV drivers and someone else seeking a career change."
Archway's experience is that its nearby college is proactive in assisting to deliver apprenticeships. The approach to splitting time between education and employer may include a day each week at college or a block release, with the latter likely to be more suitable where the college is further away. The cost to the operator in addition to wages is modest thanks to available funding.
"Colleges are there to train people and they will help you," says Sam. "While the approach is relatively straightforward, you also need an experienced engineer within your business to teach the apprentice."
Apprenticeship schemes are not just for younger people
Archway has found that when an engineering apprentice is at college, the focus there is hands-on with mechanical units rather than diagnostics. That suits Archway's position, with its garage having the necessary diagnostic equipment.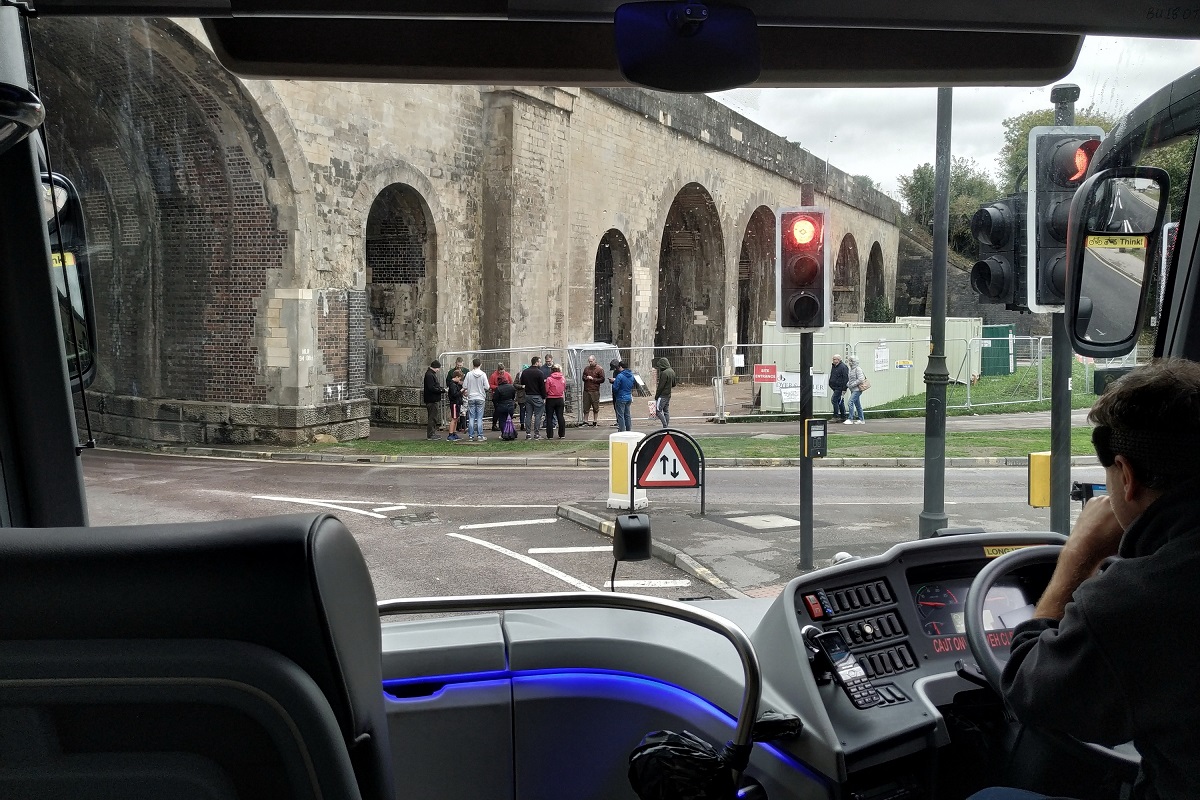 While there may be a level of scepticism of whether many young people want to become coach and bus engineers, Sam says that he has been pleasantly surprised at both Archway's results and those more widely among fellow IRTE members.
"I am hearing that more colleagues within IRTE are starting to offer apprenticeships, and also that there are good potential employees who want to go down that route," he explains. Not all apprentices need to be young people; an individual from a car maintenance background could prove to be a good recruit.
Does change need put collective responsibility on industry?
Ensuring engineering continuity should be as much a part of an operator's business plan as work around drivers, he continues, but that comes with a longer-term horizon. Recruiting experienced engineers is difficult and that should be factored into future requirements.
"If you have an engineer who is planning to retire in five years, you need to move now," says Sam. "Take on an apprentice. They will get three years' training and two years' experience and become a successor for your older employee."
As a small operator, Archway is showing that scope exists to recruit new blood. Sam anticipates continuing to train drivers with potentially two such recruits per year.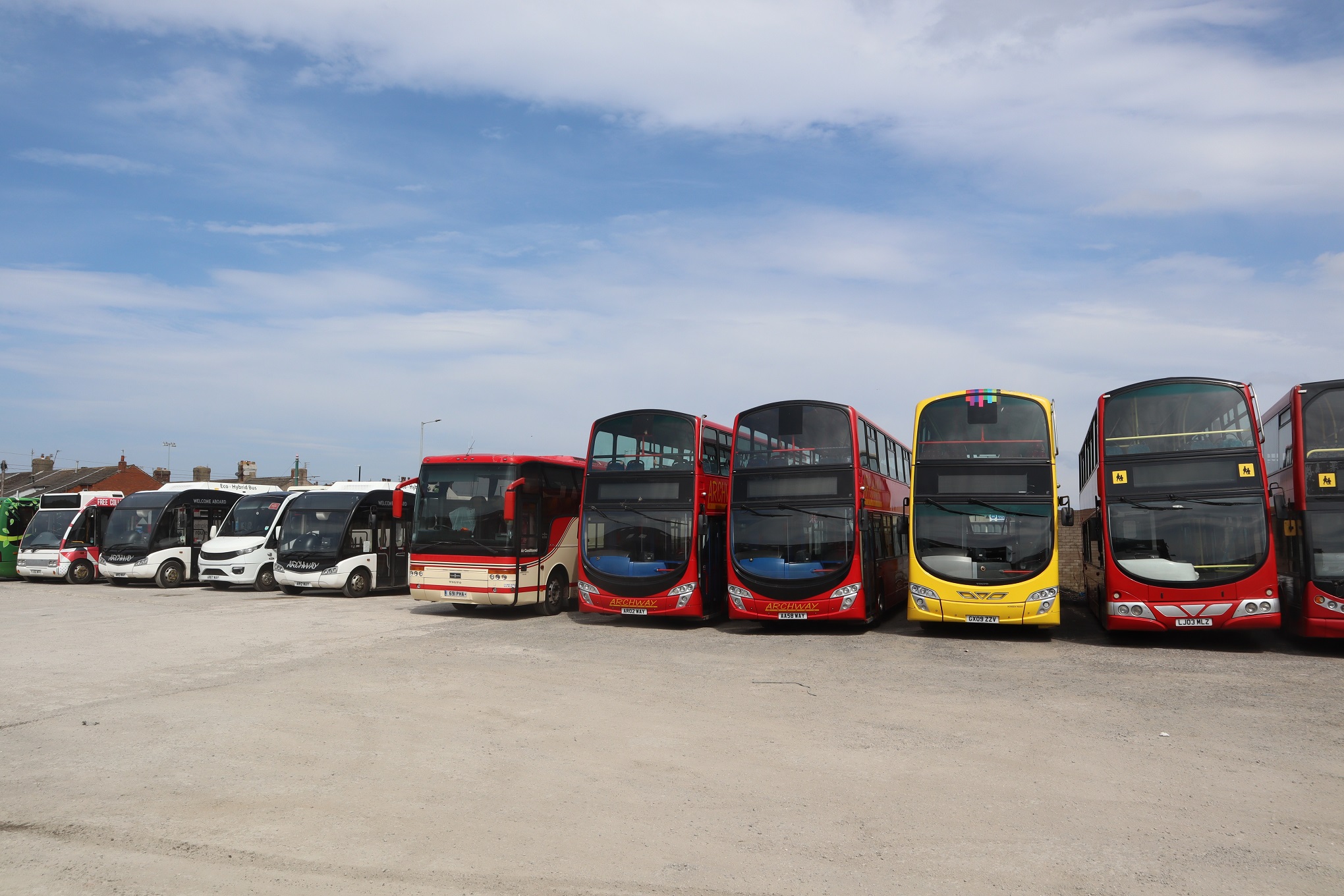 In an indication of the scope for operators to learn from each other in what for some will be uncharted territory, he points to Tyrers Coaches and its successful driver academy as an inspiration. Another coach operator local to Archway has recently recruited its first trainee driver, so word is slowly spreading.
But the process could be streamlined further. Sam would like to see a greater focus on introducing more formal and funded PSV driver training programmes to echo the HGV sector, stronger lobbying around the importance of bringing new people into the industry, and work with suppliers on matters such as insurance. It is all part of what he believes is a necessary step change for recruitment if the SME part of the sector is to have a prosperous future.
"As an industry we may have become stuck in our ways and done things how they have always been done. But the world of employment is changing, and we must change with it."